10 Every Day Moment LinkedIn Post Ideas to Halve Your Effort but Double Your Impact
You cannot sell a secret!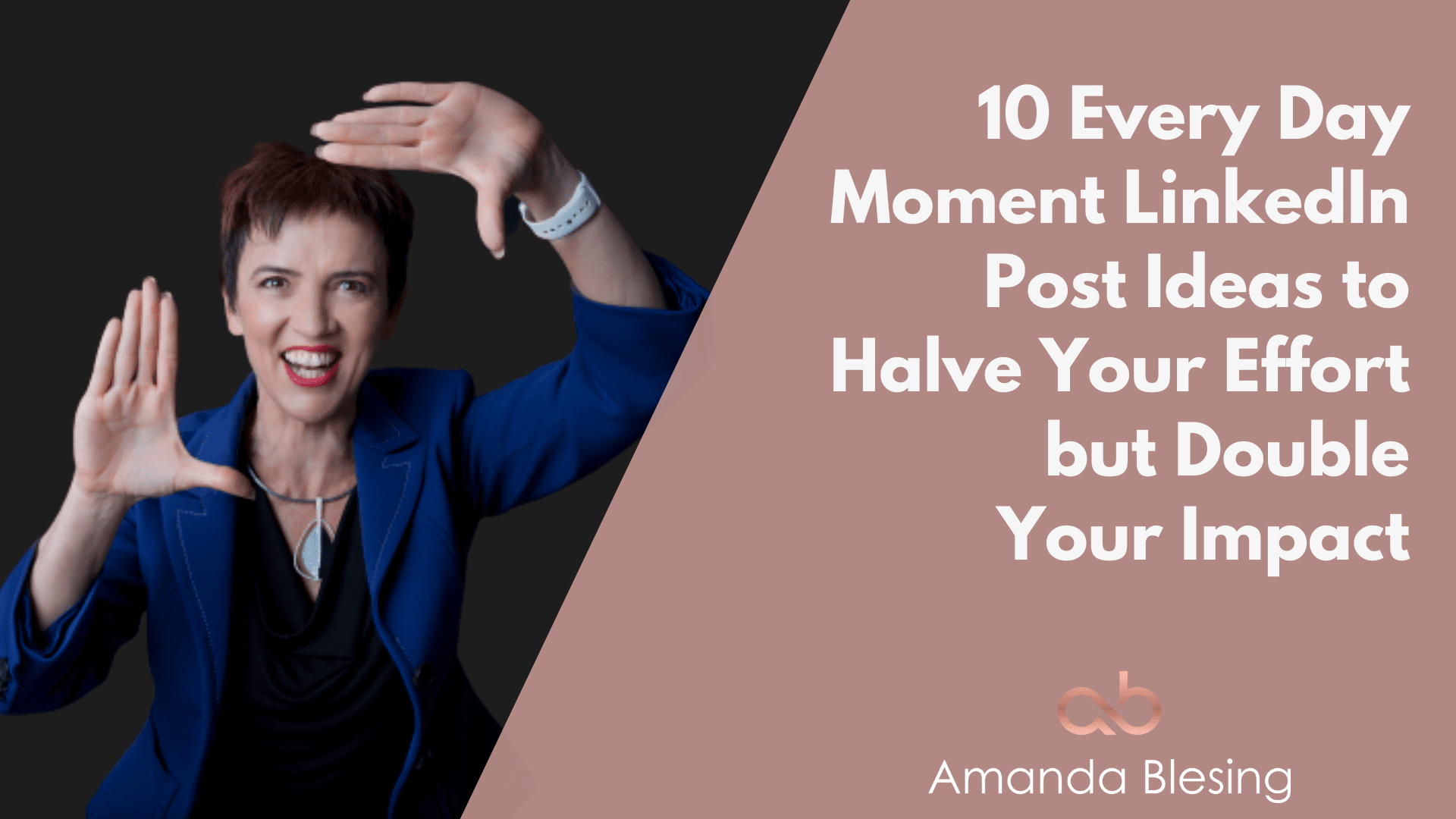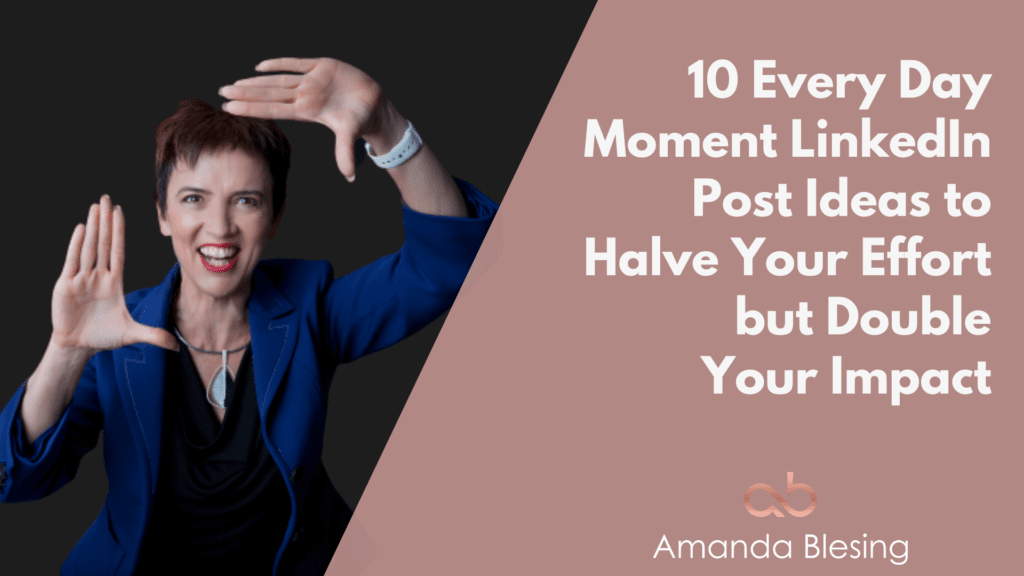 "I don't have anything special to say"
"No-one would really listen to me anyway"
"I'm not that interesting so I won't say anything at all"
LinkedIn is fabulous for brand building and visibility, but sometimes we over-think it in an attempt to prove our worth and be taken seriously. As a result, we end up not posting at all because it all gets a bit hard. End result? We feel invisible again.

It doesn't have to be that way. In fact, your network will likely respond far better to your every day moments than they will to any well-structured and thought out intellectual article you write.

Real emotion, your authentic self, human reactions to human problems we all identify with, plus your light shining through = real engagement.
To inspire more of my readers to share your every day moments here is a list of posts from some of my amazing clients and She-Suite™ Club members. It doesn't have to be rocket science. In fact, it will likely do far better if it's not!
EVERY DAY MOMENTS
Leadership insights from children
1. Vineeta Srivastava: What do you think Inclusion means for an 8 year old?
2. Ursula Dyer Lepporoli: I didn't know I wanted to be a mother until it was my time, but now I'm beyond grateful
Travel and attending events/planning days
3. Martha Martínez: Well, that was fun!! And so very rewarding! I have just finished my trip visiting Nufarm's facilities in US and UK.
4. Martha Martínez: So excited to finally (!!!) find myself on a flight last week – the first time since 2020.
5. Mary-Beth Hosking: Isn't it funny who you run into?
Speaking at events
6. Mary-Beth Hosking: Yesterday I was a speaker at CIO Sit-Down.
7. Ursula Dyer Lepporoli: As a new Victorian sharing the same podium as the Premier (Governor for the Americans) was a moment I'll always remember.
TAKE THE SELF OUT OF SELF PROMOTION
Don't just make it about you, make it about others as well
8. Anna Sutton: Chuffed to have hosted a super-smart group in Canberra this week to discuss diversity within the agribusiness sector
9. Ursula Dyer Lepporoli: Nearly 17 years since I touched down in Australia and began my career at KPMG I'm reminded of why I stay
Saying goodbye to an old role
10. Mary-Beth Hosking: After four amazing years, it is time to say goodbye!
BONUS TWO FROM ME

Fitness achievements always do well on LinkedIn
Shout out to these amazing women who consistently share moments about every day life without pretending to be more than they actually are. You can see from the response from their networks, that being yourself is best.
REMEMBER THE FOLLOWING THREE PRINCIPLES FOR BEST RESULTS

It doesn't have to be rocket science – keep it simple
Contextualise to ensure relevance for the professional audience e.g. if you do post a photo of your breakfast (!!) then be sure to articulate the leadership lesson
Consistency trumps frequency and even virality.

Halve your effort yet double your impact!
In a world where women account for less than a third of key management positions, female leaders need to take control of own careers and success more than ever.