3 More Inspiring Reads for Career Minded Women or for Male Managers with Women in their Team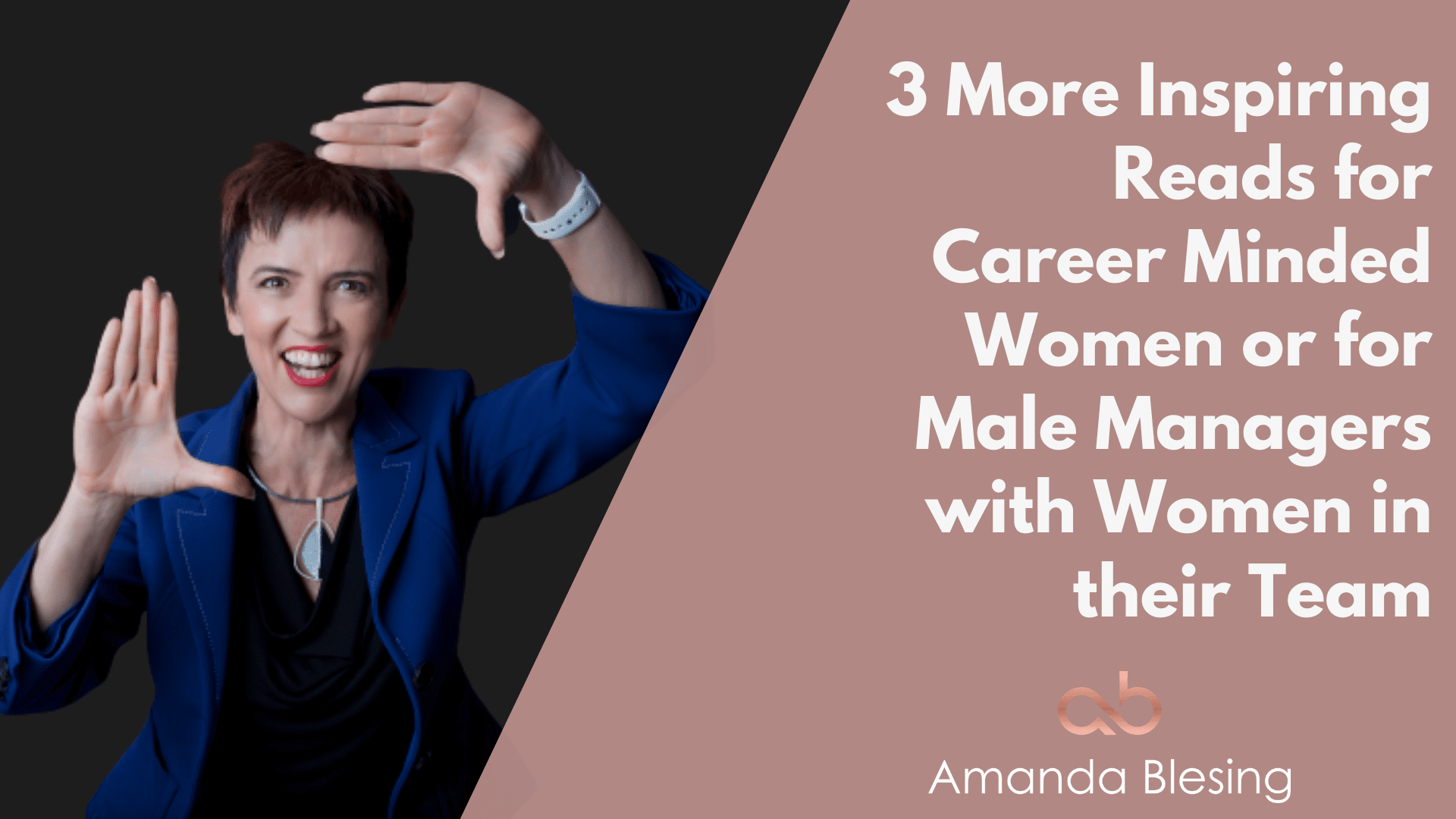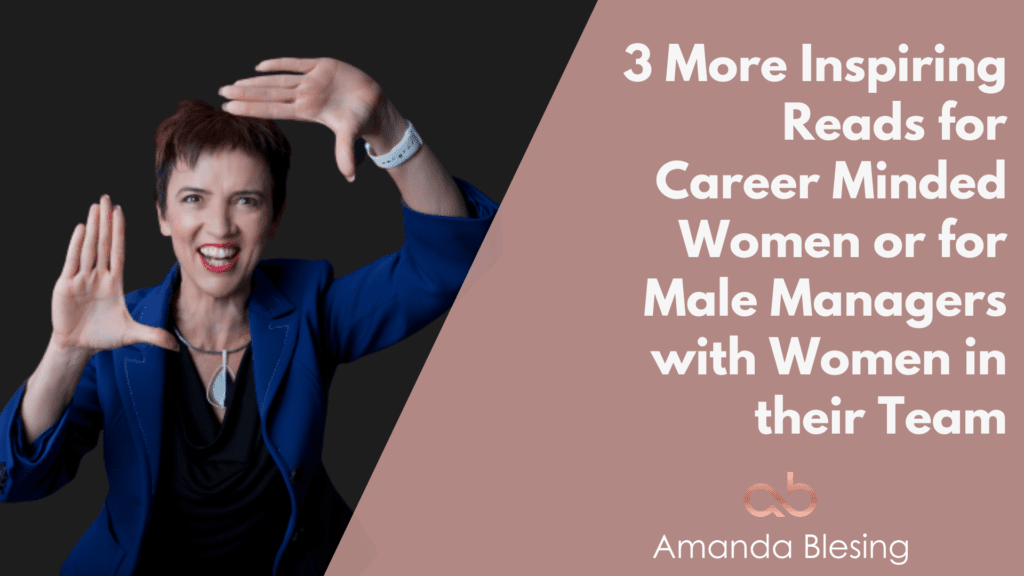 We can get all hot and bothered by books on management, the latest in motivation theory or reciprocity, but if we aren't managing our careers strategically then its all a moot point. Lack of career strategy means you bear the risk of being disengaged at work, or simply doing busy work that fills in time and pays the bills at best, or missing out in a corporate restructure because you lacked drive or focus.
The reality is that most of us want work that does far more than that anyway. That's why understanding the way we work helps us manage our own careers better, ensuring we have purpose and meaning, are delivering ROI in terms of finances and work life balance and also delivering real value for the people we work for and with.
Back in January 2015 I looked at three books that are what I consider to be essential reading for a professional woman who wants to get ahead faster.
Lean In by Sheryl Sandberg

The Confidence Code by Katty Kay and Claire Shipman and

Mindset by Carol Dweck.
If you've already finished these three then here are the next batch for your library or summer holidays. Read on!
Playing Big by Tara Mohr

Womenomics by Katty Kay and Claire Shipman

Quiet by Susan Cain
Five years ago, Tara began to see a pattern in her work: women with tremendous talent, ideas and aspiration often didn't see their own brilliance. Too often, they were sitting on their big ideas rather than sharing them, holding back their most provocative questions rather than asking them. She recognised the same thing in herself. She started on a journey to understand why women were playing small and what helps us play big, from the inside out. In this book, she shares with you the tools she's used with thousands of women to help them take big steps forward in their lives and careers.
My take? As a woman managing my own career with no real plan or structure until much later in the game, this book made so much sense. Not only did her insights into the differences between men and women and their career management strategies make sense to me, but her own observations about the women around her, really resonated with my own experience and own observations. I particularly like the way that Tara talks about fear. She introduces the concept of two types of fear – one being lizard brain fear and the other more of an excitement fear. Because we are all a little hyped on adrenaline anyway, we aren't easily able to distinguish between the two feelings so lump it all into one.
What if we were able to separate the two types of fear? Maybe we would be more prepared to play bigger on a regular basis, understanding that this is good fear.
Loved this book. Took copious notes. Read it twice! And looking forward to another reread this Xmas.
Womenomics, the groundbreaking New York Times bestseller by Claire Shipman and Katty Kay, is an invaluable guide for this generation of professional women, provide knowledgeable advice on how to "Work Less, Achieve More, Live Better." Shipman and Kay, two TV journalists well acquainted with the stress of the workplace, describe the new economic trends that offer today's overworked working women more professional and personal choices than ever before. At last, you no longer have to do it all to have it all—Womenomics shows you how.
My take? You might have heard of these authors before because they are well known for their exploration of research around women, work and confidence (The Confidence Code). Well this book was written earlier and is more about how as women we (along with others) sometimes underestimate the value of our contribution. So frequently when asking for flexible arrangements etc., we take a cut or make some sort of financial sacrifice.
The book talks about the benefits that women bring to the workplace, the results that gender diverse teams bring and show study after study that will help you see that you are a worthy contributor. Have you heard of Results Oriented Work Environments? How many high profile professionals do you know who actually talk about their career path and how flexible arrangements actually help them "have it all". Probably not very many. So here is a book that provides case study after case study of women who were amazingly successful in terms of influence, making a difference along with being financially remunerated well – despite opting for more flexible, or differently valued, work arrangements.
One of the benefits of recent pushes in the gender equality space is that both men and women are asking for flexible working arrangements more and more.
Why sit in peak hour traffic if you don't have to?

Want to make arrangements flexible so you can be there for your kids after school?

Got a novel inside you somewhere?
And when your performance is measured on output rather than time at your desk, these things are possible. Sometimes when we ask for flexible arrangements we might feel a little like something out of a scene from "Oliver".
Read this book and arm yourself with stats and case studies that will help you be less apologetic when asking because you know you'll be delivering results.
In Quiet, the international bestseller, Susan Cain shows how the brain chemistry of introverts and extroverts differs, and how society misunderstands and undervalues introverts. She gives introverts the tools to better understand themselves and take full advantage of their strengths.
Passionately argued, superbly researched, and filled with real stories, Quiet will permanently change how we see introverts – and how you see yourself.
My take? I learned a new term – ambivert. Neither an extravert nor an introvert but a combination of the both depending on circumstances. Think that's got me in one. There are times when I really crave alone time, no distractions, no noise, no people. There are others where I love to head on out and get in amongst it all.
Susan explores the power of the introvert. Yes, you read that right. The power and leadership potential, capabilities and abilities of the introvert once we understand that extrovert doesn't mean good leader necessarily.
As a modern rather extrovert society with a celebrity cult following – extroverts appear to rule. Well what would happen if we learned that introverts add HUGE value to organizations and in fact, those organizations with introverts at the head during the GFC frequently did better? You might just rethink that attraction to outgoing. So for anyone who not only enjoys being out of the limelight, but also flourishes in quiet, this is a must read – and may just help you with your own leadership journey.
In a world where women account for less than a third of key management positions, female leaders need to take control of own careers and success more than ever.