8 Tips for a Rough 'n Ready CV Makeover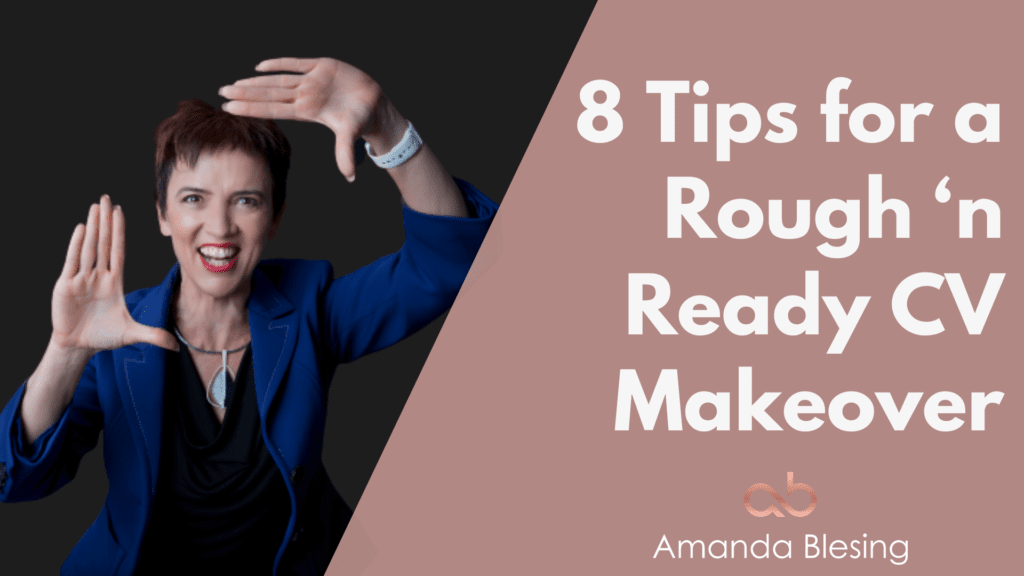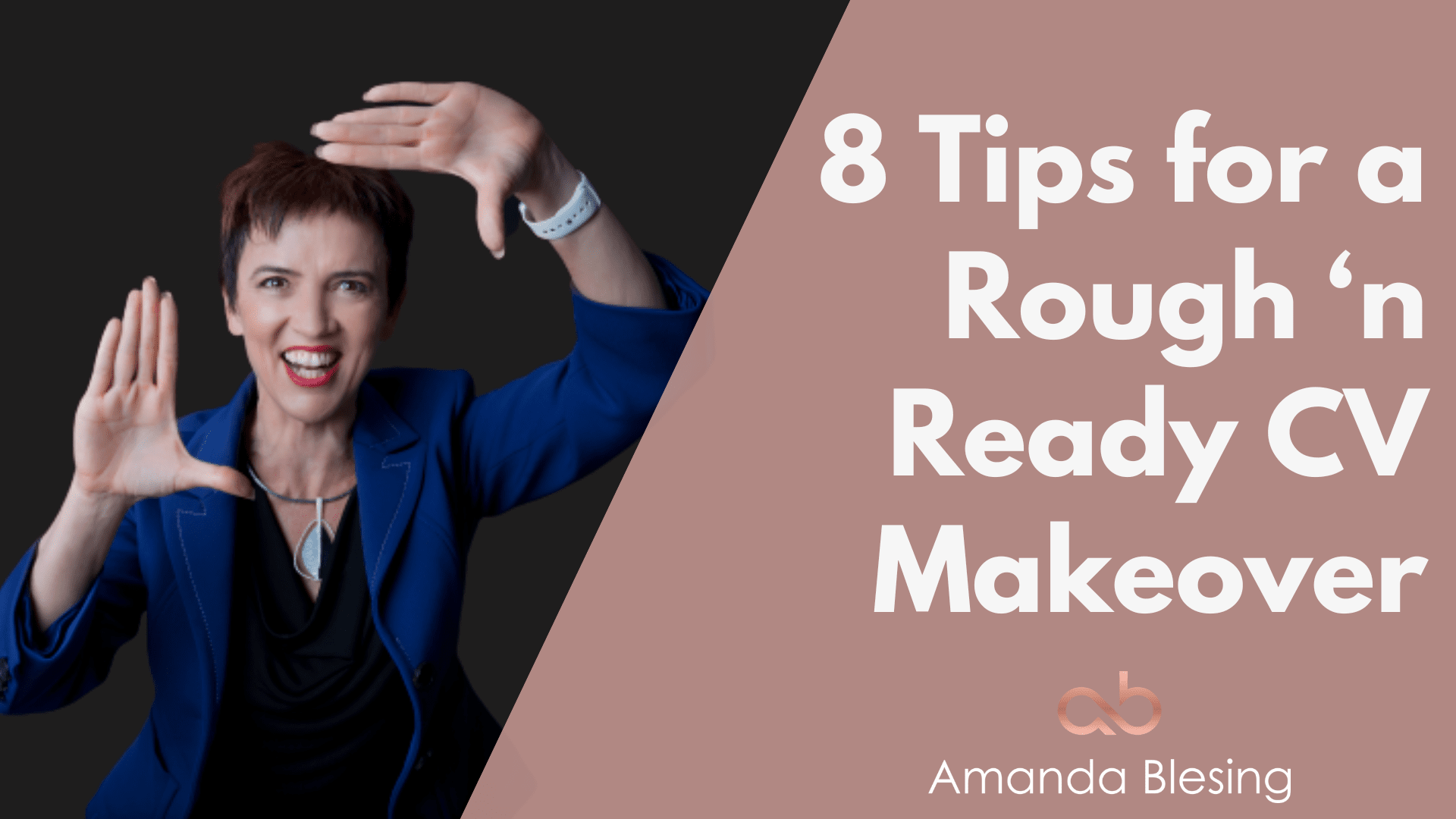 You know when you are really busy, focused and stressed, and then the opportunity of a lifetime lands in your lap and you are asked to submit your CV?  Maybe its a promotion, a Board position or a speaking opportunity that ideally you'd like to put your hand up for.  On one hand you are delighted.  On the other hand you start feeling stressed  because it's been years since you last did any substantive CV update work and you know you've got some late night's in front of you.
Throughout my career I've seen many CV's; some amazing, some average and some … not so much. More recently, as someone who helps busy professional women stay ahead of the curve we use a CV reconstruction process to assist women to identify and articulate the value they bring to an organisation. Research indicates that sometimes as women we struggle with issues of perfectionism, feeling like a fraud, and are more averse to taking risks so this is critical, strategic and works on a deeper level. So be sure to start with a mindset of "what value do I bring" to ensure you are in the right head space to do this.
If you don't already have a Major Achievements section on the first page of your CV then get it done now. This is like a movie trailer and draws the reader in. What do you want to be remembered for? What are you really proud of? How do you want to be positioned in the future? Make these achievements outcomes focused. Write about the value you added and what measures back that up (CSAT scores, reduction in complaints, % increase in revenue, % decrease in costs, employee satisfaction measures, efficiency measures). For more qualitative outcomes consider Awards, praise from senior people, authoritative bodies or acknowledgments in industry publications. Use strong language – led, devised, managed, implemented.

If you don't already have a Capability Statement and constructing one at short notice is beyond you, consider including four or five key phrases that reflect your key capabilities or skill set (in bold near the top) e.g. *Customer Advocacy *Stakeholder Engagement *Customer Strategy *Customer Retention *Data Analytics. Perhaps liken this tactic to an advert in the personals column designed to capture attention.

Make sure your current role is included on your career history list and consider dropping a role or two from the very early days in order to make space. Don't confuse "more" with "better". Given time is of the essence, focus on Key Achievements for your most recent roles rather than Responsibilities. Be essential.

If you just added your current role be sure to change the tense for any responsibilities/achievements listed in previous roles. Make sure they are written in the past, not present, tense.

Remove anything that could be used to discriminate against you, or make you the victim of unconscious bias, such as age, address, gender, number of kids, names of referees, your photo.

If you have time (and only if your LinkedIn profile is updated and looking good) then be sure to include a link. For those in comms and marketing then be sure to include other appropriate social links.

Get a 2nd opinion – show your CV to someone whose opinion you trust. Another strange feature of the CV is that we keep it private and never show anyone even though it is a really important document and can mean the difference between winning or losing!

Oh yes, don't forget your CV provides verifiable evidence that you've done what you've said you've done, so don't make it up.
To reiterate, this is a makeover, not a reconstruction, a temporary measure designed to get you out of a tight spot. In fact, I could probably devote an entire article to each for the above points but you don't have the time to read it right now, so let's save that for another day.
In summary, your CV is a strategic sales tool that showcases your career and catalogues evidence of your experience, expertise and achievements. It also points the reader in the direction of your future ambitions. And just because a makeover works once, don't mistake that for an excuse to bypass a substantive annual review or regular CV reconstruction work.
In 2022 we launched August Money Month inside The She-Suite® Club and it was such a hit (and got such great results) that we are doing it again.