How will you know if you've made it?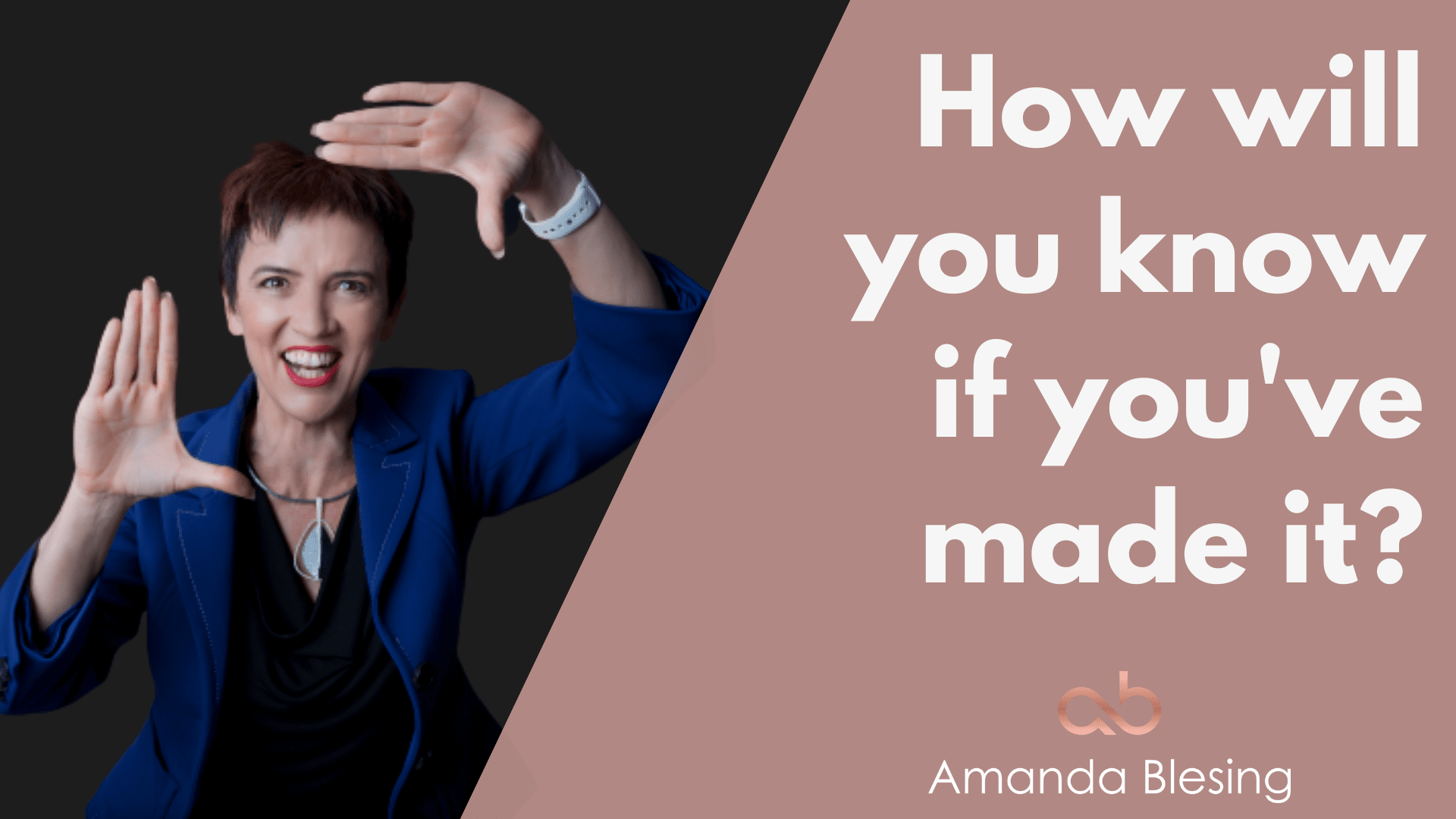 Great question – and one that came up in April when I attended a networking event with the League of Extraordinary Women in Melbourne. In fact, the question was put to our guest speaker Kate Moris of Adore Beauty during Q & A time. And Kate's answer?
So let me tell you a little about Kate. She is the founder and director of Adorebeauty.com.au.  She had her inspiration to start the business in 1999 at the age of 21.  Adore is now Australia's leading online shopping destination for beauty products and cosmetics with more than 120 cosmetics brands and 4000-plus beauty care products for those who love online shopping. When it launched, Adorebeauty.com.au made one sale a week. Today, the site attracts 1.1 million visitors per year and has over 3500 products and 113 brands on its virtual shelves – from hard-to-find niche and cult brands, through to the beauty industry's big players like Clarins, Benefit and Lancôme.
Not just satisfied with creating an online empire, she is also the winner of the Victorian Telstra Business Womens Awards for 2014.
The audience was there to hear her story because in our eyes (along with the statistics and Awards), she has made it. She is successful – living the dream. She had gone out on her own, established a brand that is now not only successful but is recognisable. Not only that but she tackled the status quo and launched an online beauty brand before such things were common in Australia. Plus this work had been recognised in one of the highest achievement accolades that we have for women in business here in Australia. So how does a women who seemingly has it all, respond "you don't"?
Then there is another complicated layer of gender differences, whether it's the way women are socialised to be "good little girls", humble or "seen and not heard" or perhaps it's that female entrepreneurs, while increasing in number at the rate of knots, are still a relatively rare breed.  As women striving for success in business, government or the NFP sector, we're frequently caught in this complicated cross fire that puts us in new territory and brings on a whole range of ambiguity – that can leave us feeling distinctly uncomfortable.
Was Kate playing the humility card in a room full of women? Or was she simply sharing openly and honestly with a room full of women, not wanting us to imagine that the road to success in the entrepreneurial space is not easy?
In fact it would appear that the pathway to entrepreneurial success is littered with both men and women who in the eyes of many are hugely successful but still talking about the journey as incredibly tough going and hard to define. Elon Musk, a well known entrepreneur, engineer, inventor and investor considered to be wildly successful by many, is famously quoted on the topic of entrepreneurialism;
"Being an Entrepreneur is like eating glass and staring into the abyss of death"
So if you are getting ready to tackle big goals with your life or career then set some really clear definitions about what success looks and feels like. Otherwise you might actually not know when you get there – and miss out on that awesome sense of achievement of having tackled and achieved big, important work.
In a world where women account for less than a third of key management positions, female leaders need to take control of own careers and success more than ever.