Efficient vs effective, are we getting the wrong end of the bread knife?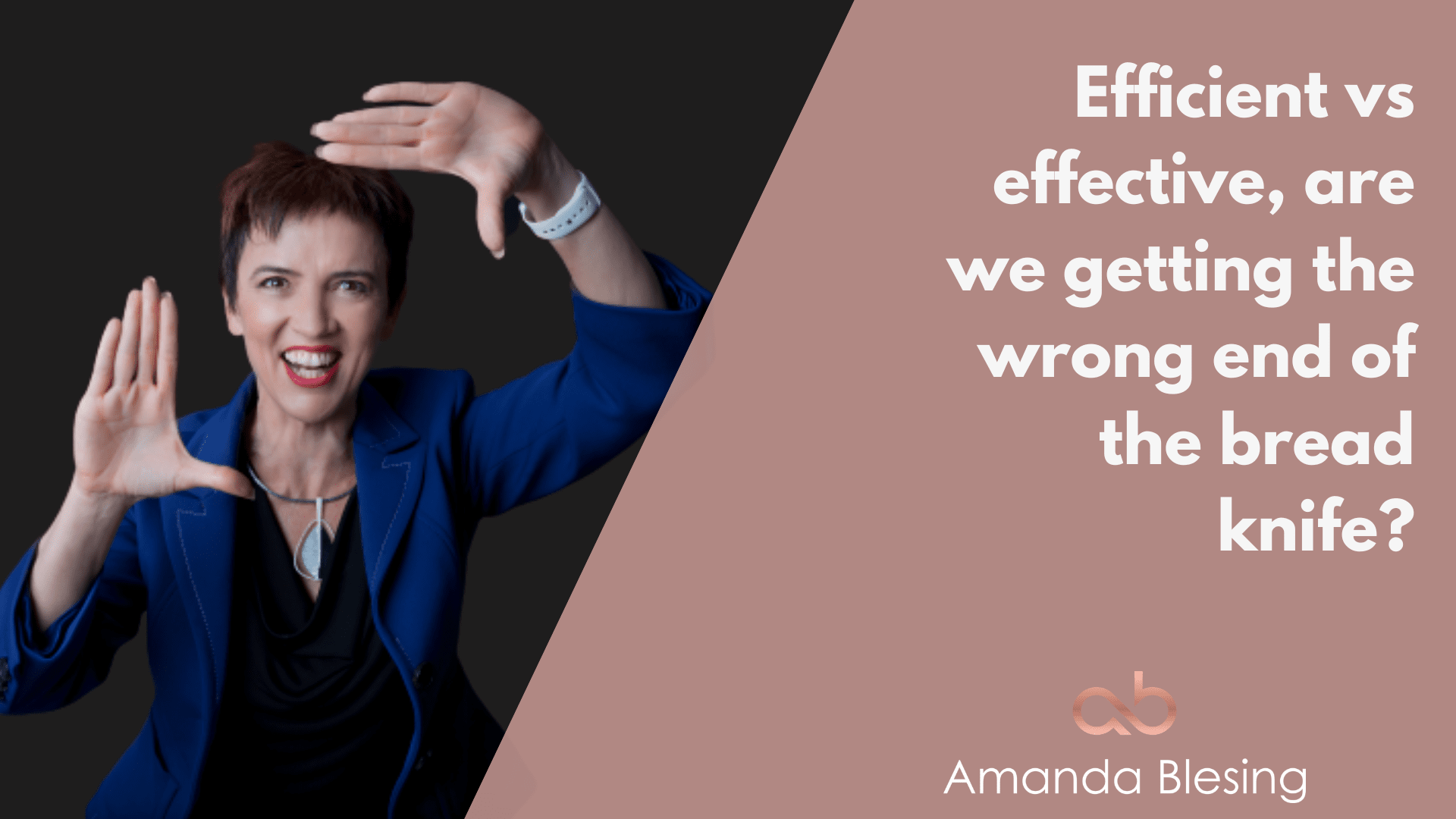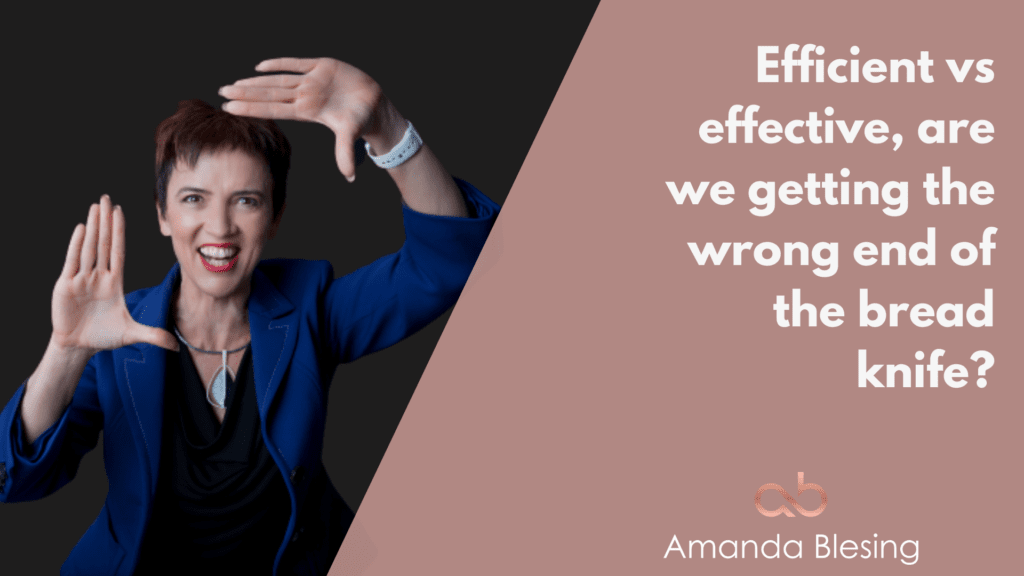 Efficient vs effective
Legend has it that a great Aunty on my father's side of the family (think German heritage, farming woman, salt of the earth) used to slice the bread across her stomach with the knife facing inward.
I know. Go figure!!
This particular story was used as a cautionary tale to teach us kids to be careful around knives.
It worked.
We were also told she used to prepare and eat breakfast the night before, so she didn't have to wash up in the morning.
#FakeNews maybe, but a cautionary tale none-the-less.
She was infamous in our family because she was so very efficient, when effective might have been far better. A different approach might have delivered a better result. Breakfast in the morning would have been one good outcome for sure!
But do many of us muddle efficient with effective? Maybe not to the same extreme as my Aunty, but is this a default setting for you?
The new KPMG Women in Leadership report was released in January 2019 – Women at Work: Playing to Win? Or Not to Lose?
73% of women still rely on "working harder" as the main strategy to get ahead

45% think they need to be more detailed oriented

45% think they need to rely on being highly organised
"This tendency – to focus on behaviours that are task-oriented over those that are self-assertive – is a pattern that repeats itself throughout the survey findings."
"When it comes to their careers, many women find themselves in a bit of a bind. They're trying to preserve their gains, so instead of playing to win, they're often playing not to lose – whether hesitating to take perceived big risks, or feeling the need to take outsized chances" says Michele Meyer-Shipp, KPMG's Chief Diversity Officer.
In a nutshell, by focusing on doing things well, rigorously, thoroughly, properly and appropriately, we are playing not to lose, rather than playing to win.
#executivewomen #womenofimpact #lookoutCsuitehereshecomes
Your thoughts? Does this resonate for you? Drop me a note and let me know
OR SHARE TO INSPIRE ANOTHER WOMAN SOMEWHERE!
In a world where women account for less than a third of key management positions, female leaders need to take control of own careers and success more than ever.