🎉 Retreat in your Seat – bookings now open 🎉 Limited release super early bird tickets available to 1 November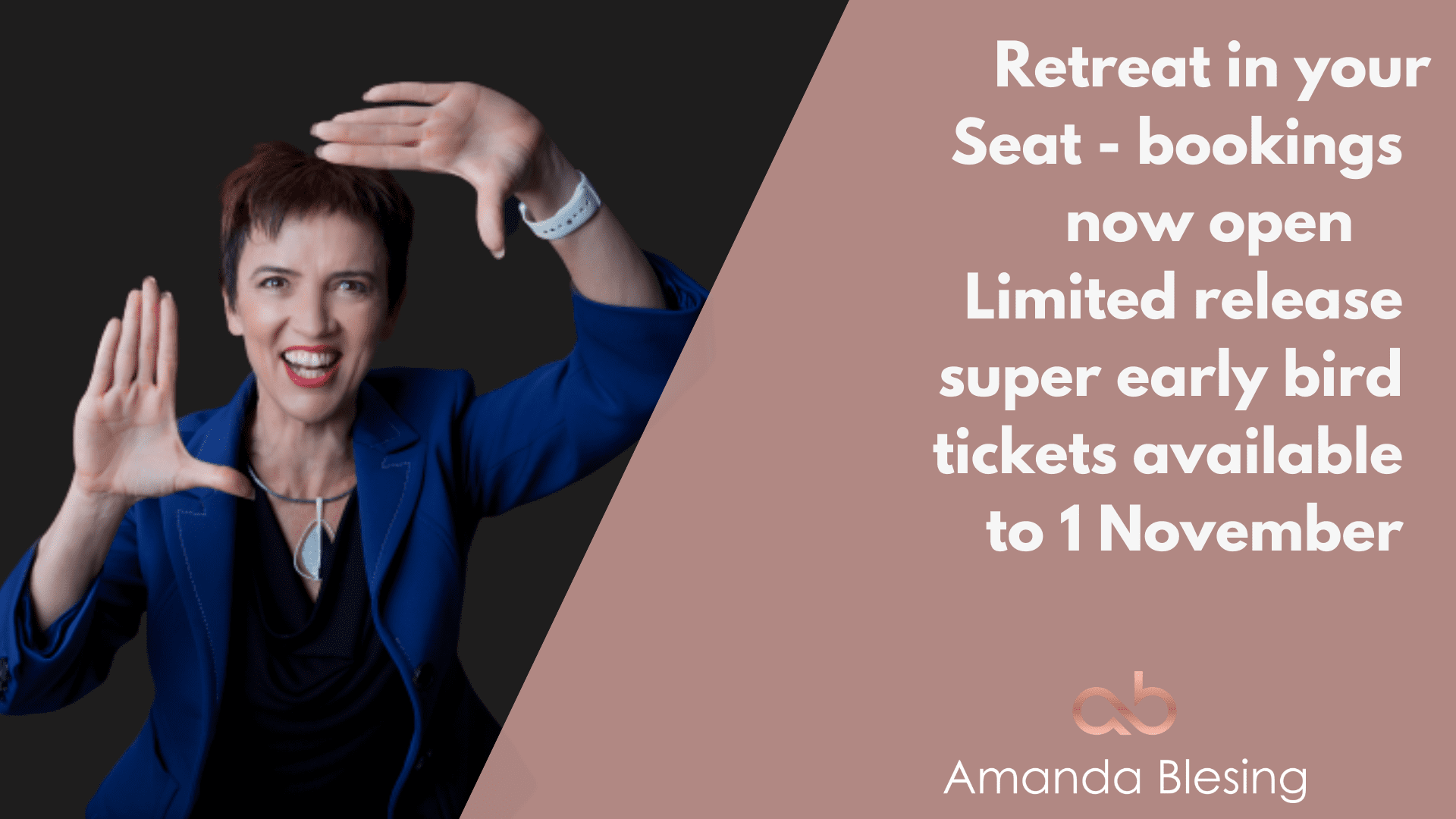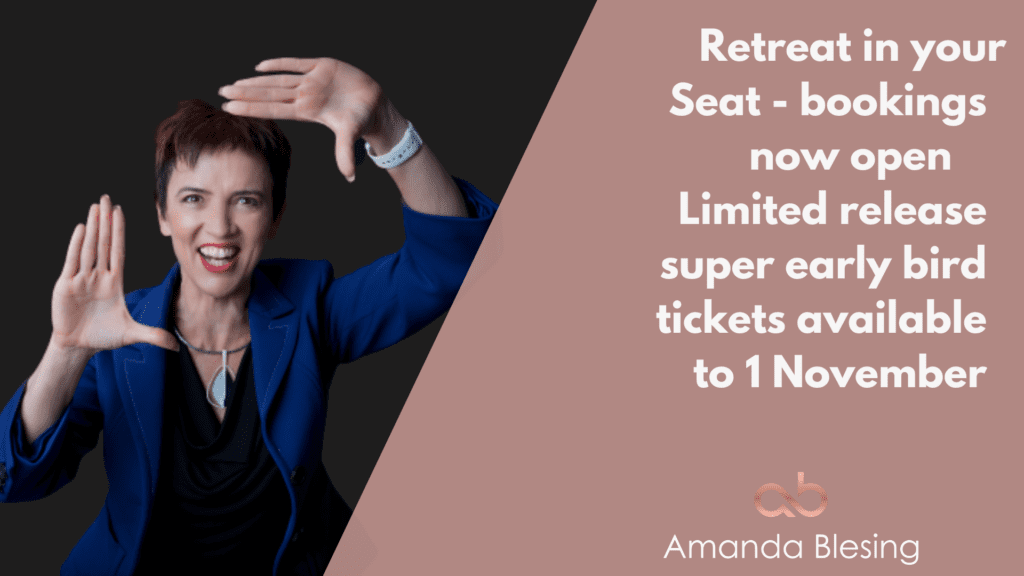 For women with big dreams, big ideas and leadership aspirations, despite what 2020 threw at us
ONLINE CONFERENCE OVER 2 DAYS – close out 2020 feeling strong, and prepare yourself to launch more powerfully in 2021
When: 19 & 20 November 2020
Where: Online
Book here – Limited Release Super Early Bird bookings to 1 November COB
While we were all absolutely gutted that we couldn't get to the 2020 Women of Impact Retreat in Palm Cove, Queensland, the future is looking a little less grim right now with the end of Melbourne's lock-down.  While we can't be together in a glorious tropical setting, this is not the time to take your eyes off the prize.
What perfect timing to launch my new online event which I've affectionately named a Retreat In your Seat!  This online event is themed specifically for executive women with career, executive branding and leadership in mind.
Keeping yourself focused on big goals and dreams, may just be the very thing that makes the difference between those who thrive and those who barely survive as a result of COVID.  I opt for thriving.
SPLITTING THE EVENT OVER 2 DAYS HELPS US THRIVE TOO
We don't need scientists to tell us that taking breaks from back to back video conferencing is a good thing.
Quite simply, I have Zoom fatigue. I struggle to stay on all day Zoom calls.  So (perhaps) selfishly, I've structured this event in a way that helps me and my clients thrive. You can thank me later!
We start with a half day Thursday afternoon then we come back all refreshed on Friday morning for sessions through til just after lunch.  You then get to choose how much work you do before you log off for the weekend!!
WHAT EXCITING SESSIONS ARE ON THE AGENDA?
Capacity: Making Work Work for Women with Donna McGeorge

Leading Change in a Masculine Dominated World with Dr. Gretchen Gagel

Show me the Money, Honey! Negotiation strategies that really work for women with Carrie Gallant

Planning For and Developing your Portfolio Career with Jocelyn Furlan

Lessons on Being a CEO with Linda Mellors
You can read more about each of the amazing speakers and sessions on Eventbrite
BUT WAIT, THERE'S MORE TO HELP YOU THRIVE
Production – No more boring Zoom square on a screen for us! We're going all out to ensure you feel like you get a front row seat. I've been working with Warwick Merry, Globally Certified Online Event Emcee, to create a program that's interactive, got great visuals and premium sound.

Networking – We're building in critical networking opportunities, because it's not what you know or who you know, it's who knows what you know and how that adds value. In fact, research proves that when women who support other women to lead and succeed women do better overall.

Meditation – We've got an early meditation session to kick off day 2. Suitable for beginners right through to advanced.

Pamper Pack – Every delegate receives a special Retreat Pamper Pack via the post, because if there was ever a year when women need a little extra it was 2020! Book early so you get it before the event starts. You never know if you'll need something extra for a session.

Emcee – I'll also be your event host and emcee for the two days, I'll be delivering a session on The Power of Profile Building and weaving branding and leadership insights throughout the entire event to ensure you make the most out of every moment.

Recording – Yes we're recording the entire event so that you get life long access or if you have to duck out 30 mins, you can watch the replay.
#womenofimpact #ThriveNotSurvive #RetreatInYourSeat
In a world where women account for less than a third of key management positions, female leaders need to take control of own careers and success more than ever.