Would you be interested in moving to a 4-day work week to help the COVID-19 economic recovery?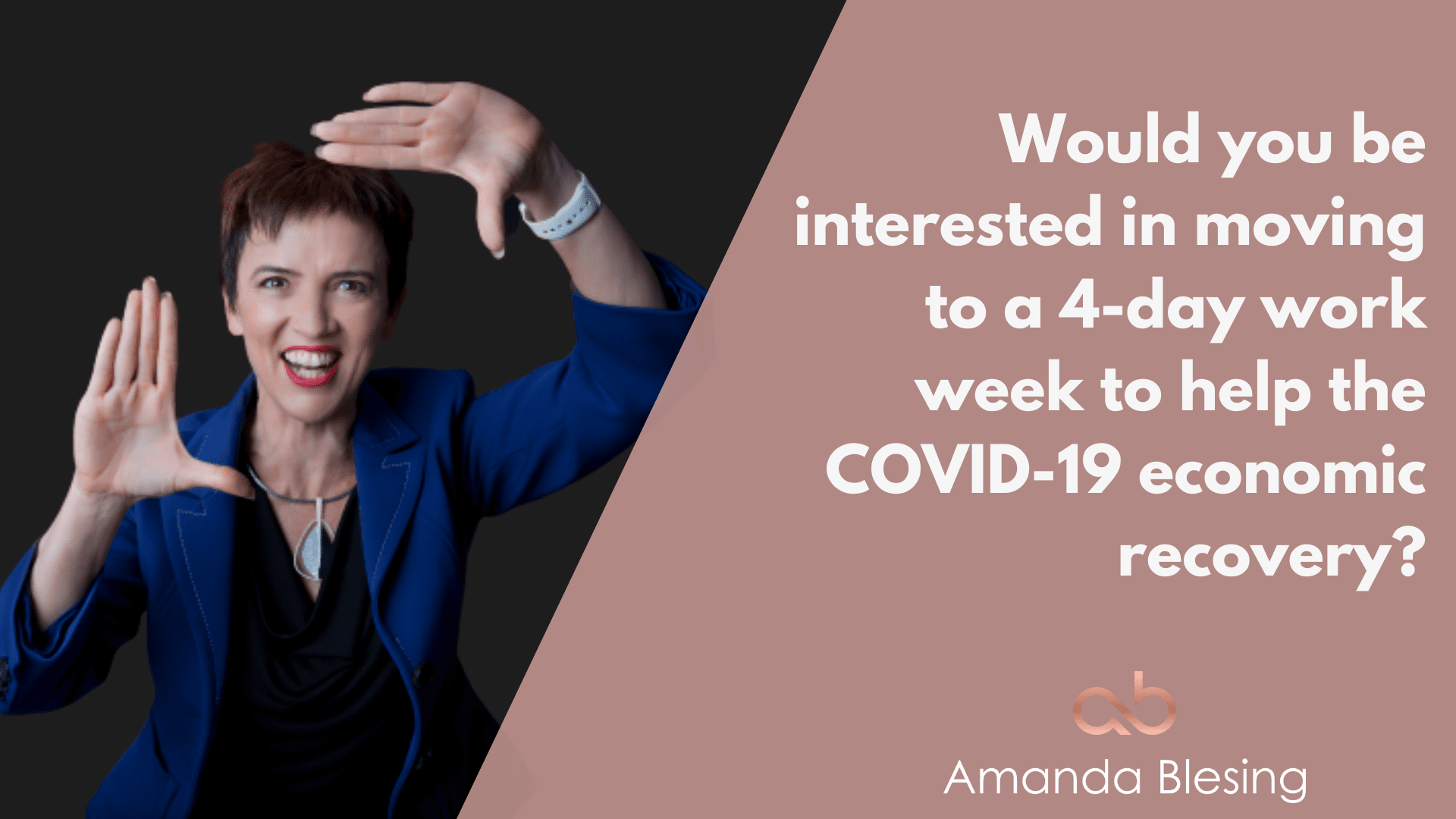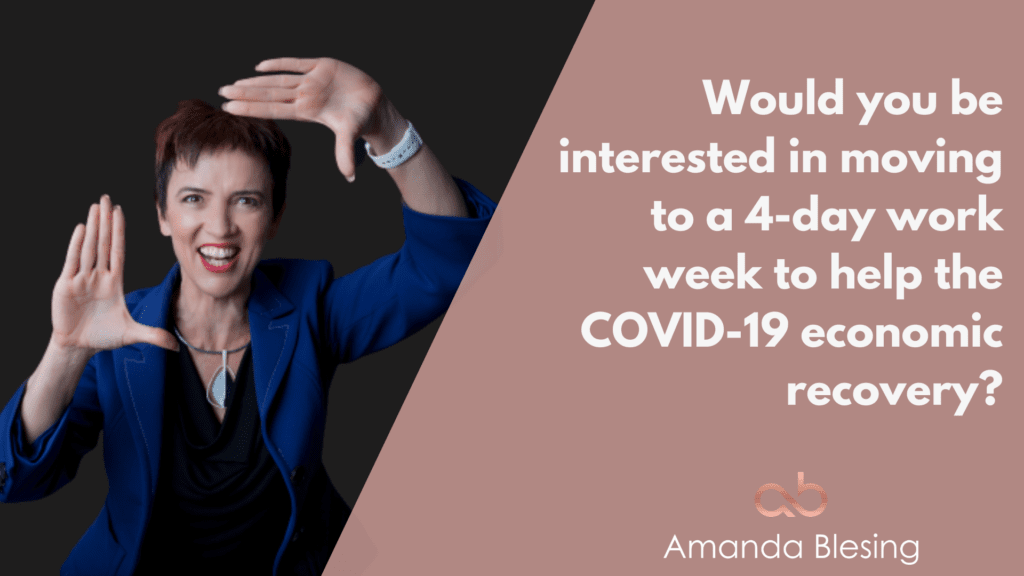 Jacinda Ardern NZ PM (#girlcrush), arguably the most effective leader on the planet, according to The Atlantic , recently flagged the idea of a 4-day work week as one way to help the country's tourism industry rebuild after COVID-19
I reckon it's a great idea not just for NZ but for many countries around the globe.
And why stop at tourism?
the benefits?
Research tells us that 4-day work weeks deliver surprising benefits including increases in –
Productivity – we work smarter when we have fewer days

Staff engagement – who wouldn't like a boss who gave them the same pay for doing their work in 4 days?

Personal benefits – we have more time to do the things we love outside of work plus we're generally happier and healthier

Plus the added bonus of people being able to offset their days more easily as we return after lock-down.
The big winner in this idea (if done right) is gender equity. Men as well as women moving to 4-day work week, would help level out the playing field and deliver benefits to both men and women, at work and at home.
poll on LinkedIn
I created a poll on LinkedIn to test the sentiment. The poll closes on Tuesday 16 June so get in on and have your say before then, or if after the 16th, check out what others think.
HEAD ON OVER TO LINKEDIN TO HAVE YOUR SAY
#innovation
#humanresources
#productivity
#JacindaArdernForGlobalPM
In a world where women account for less than a third of key management positions, female leaders need to take control of own careers and success more than ever.