5 Big Reasons Why Executive Women Struggle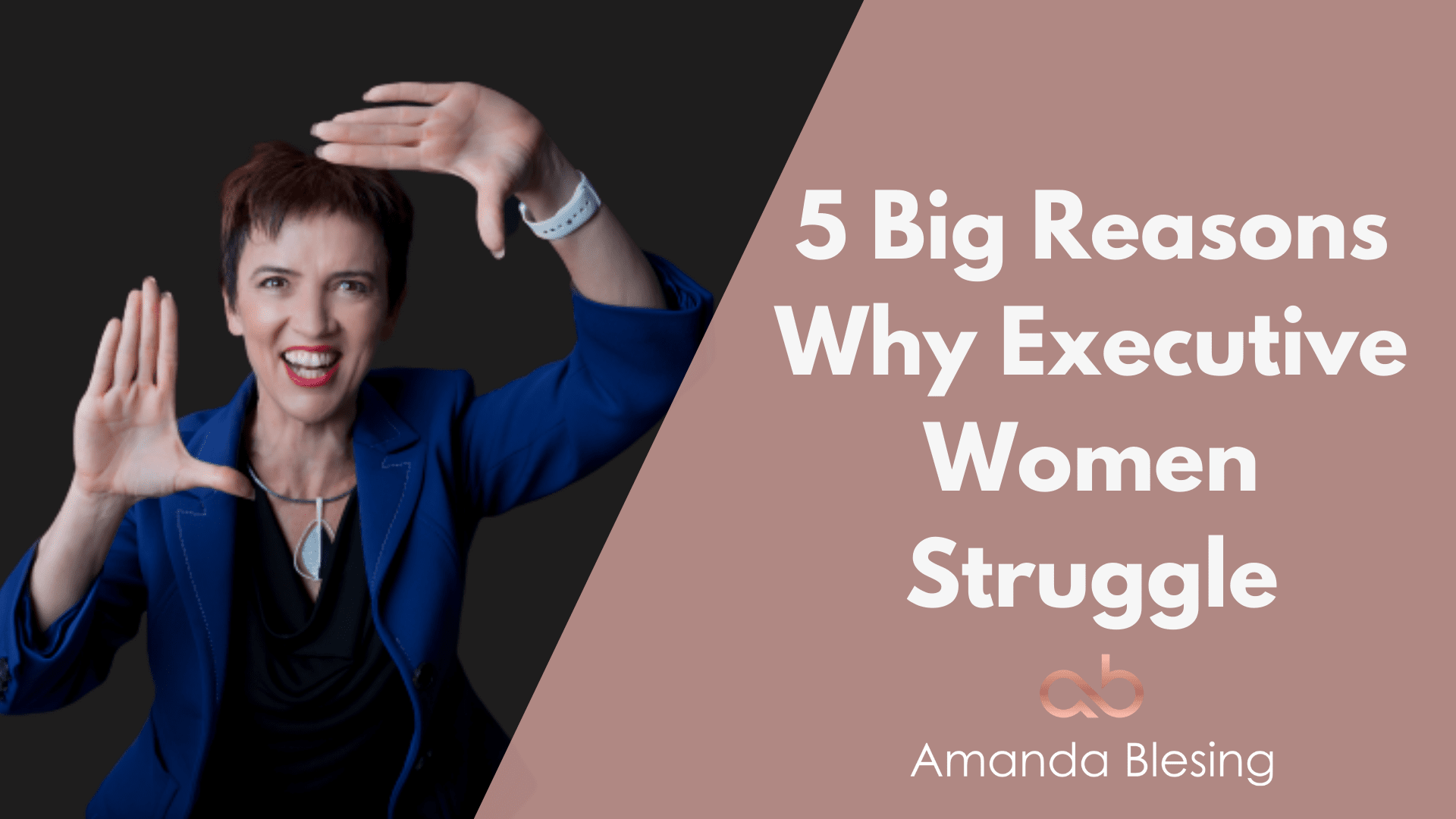 It's the first Sunday of 2022 and I've got a really important message for you that simply could not wait.
You are absolutely enough. It's not your fault.
Let's face it. The odds are stacked against women on so many levels. So I've done the hard yards and unpacked it for you so you can leave this baggage at the door and simply get on with the business of being absolutely amazing in 2022.
And because it's Sunday and the holidays, I'll keep it brief!
THE MAIN REASONS WHY EXECUTIVE WOMEN STRUGGLE TO GET INTO THE C-SUITE
The system is broken. With systemic bias embedded throughout our corporate and government culture it's no wonder. There is limited access to real opportunities including the right champions/sponsors, very few role models who inspire, double standards abound, there is no level playing field and equal pay is a joke without you having to fight tooth and nail, and then be grateful or risk the very real potential for backlash as a result.
Lack of true progress and recognition – the burden of over-proof still resides with women, which wears us out, leaving us overwhelmed and undermines our mojo personally and professionally. According to research, for a woman to have a seat at the table she needs to be as smart as, if not smarter than, the most intelligent man in the room. Which makes some women wonder why they even bother.
Lack of strategy – because nothing seems to work, no matter what we do, we try anything and do everything (!!!) which is exhausting, but can also lead to us taking well meaning poor advice that simply does not work for women – which leads to
Self doubt – which amplifies low confidence, second guessing, underestimating, downplaying and the dreaded imposter syndrome. Then on top of all that we go and wear ourselves out at the gym trying look good "nekid"!!! No wonder we're exhausted!
Not having a clear path to follow to get from being someone with big important goals and drive, to being recognised as stand out C-suite contender with a pathway to a possible a CEO role, and not just patted on the head and told to wait her turn.
With only 5% of CEO roles in ASX listed companies held by women the struggle is real. These are powerful and unfortunate reasons why executive women struggle to reach their full potential. And while the system might be stacked against you, it doesn't mean you should stop trying. Because it's not just bad for you, it's bad for the businesses you work in and it's bad everyone if you do.
I founded my company with one mission: to help women to play a much bigger game – change the world if you will – and do so with big ideas, big impact and big, audacious bucket loads of confidence, so that together we can shift the balance of power and create a better place for us all!
And remember, it's not your fault. So leave the guilt, shame and baggage back in 2021 where it belongs, and simply get back on track with your goals and dreams again.
After all, ambition is not a dirty word no matter what your gender.

PS: Happy New Year! And may 2022 be brilliant for you and your brand.
#womenofimpact #LookOutCSuiteHereSheComes #ICreateSheroes
I recently shared a cheeky reel featuring Suneera Madhani. Asked "What do I bring to the table?", Suneera responds "I AM the table".
Many women get invited to speak at conferences and events for free.  If you're an executive woman and you are representing your organisation, that's understandable as your company is paying your salary. However for consultants, this is tough.