Confessions of a Workhorse CEO
Give a busy woman something to do and she gets it done!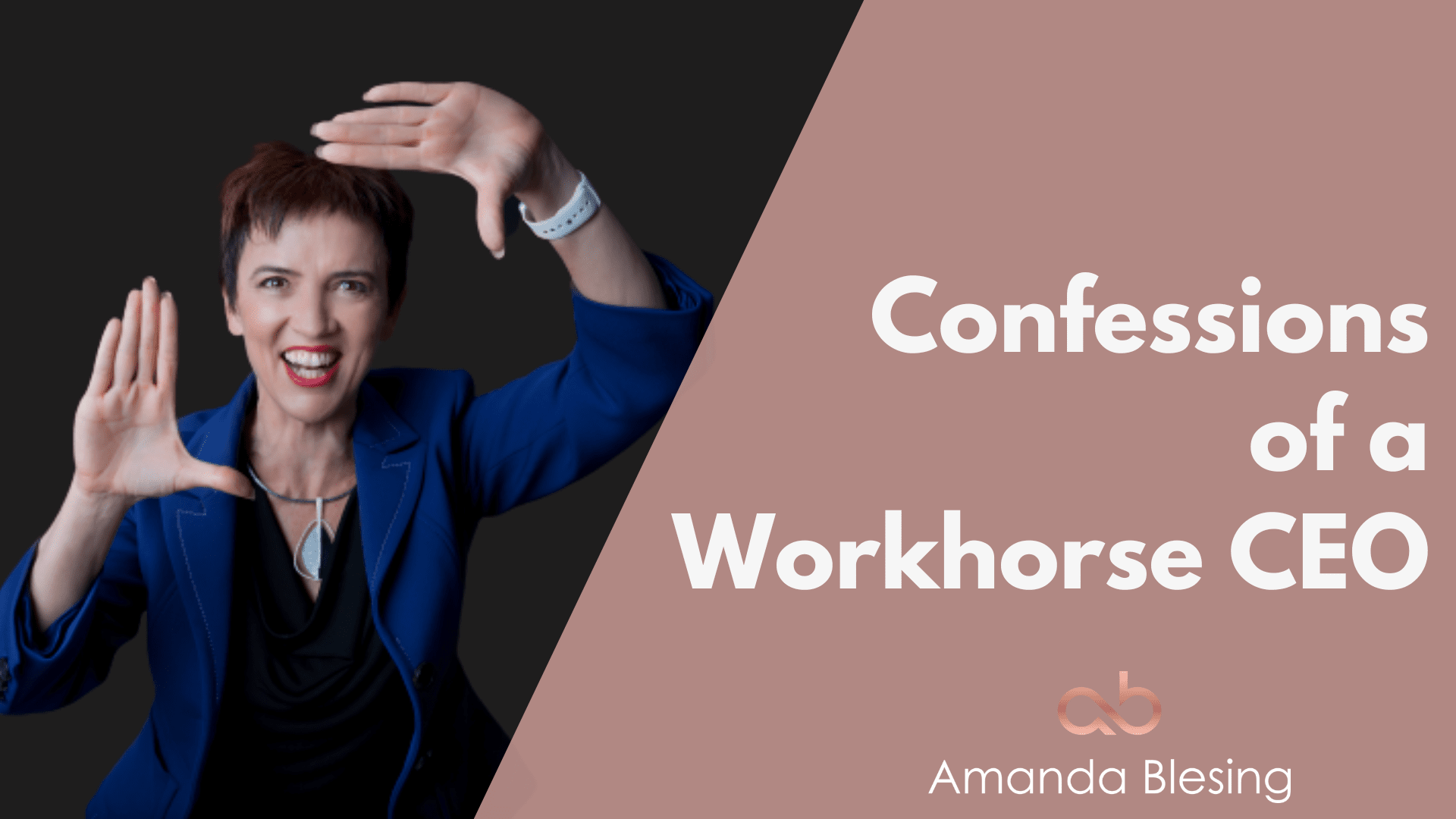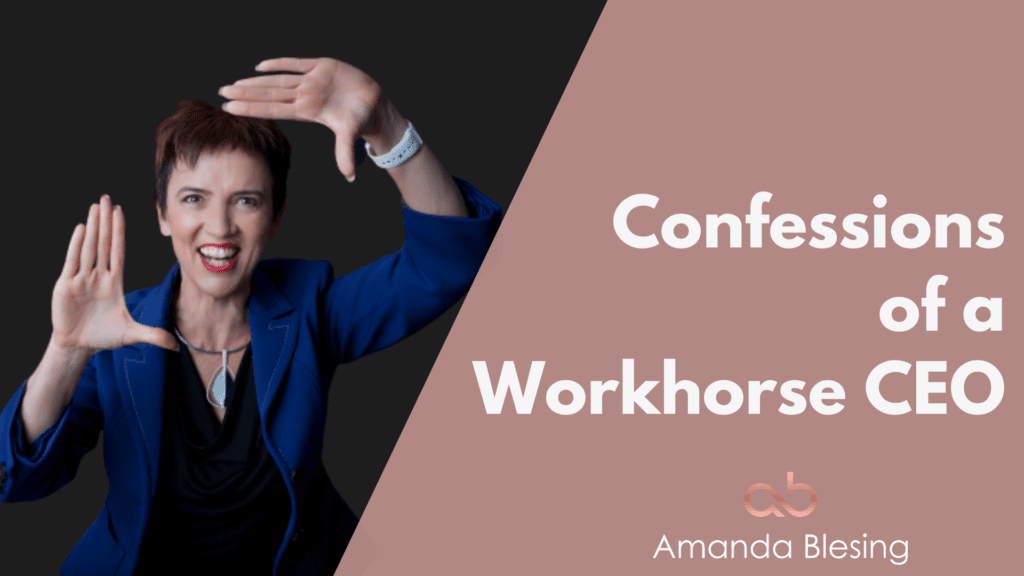 I used to be a Workhorse – with a focus on relentless execution. I had a huge capacity to get things done, which became a rod for my own back.  In fact, even in my first CEO role I had a strong Workhorse brand and I was proud of it.
Until I wasn't – because I nearly had a breakdown.
It took a brand new board member who cracked a joke with me one day and said something along the lines of "Amanda, you've made your life hard for yourself. You're able to produce so much and it's become a rod for your own back, plus it's now expected"
He was right, and the thought of continuing to do all that hard work nearly made me cry.
I still have this tendency, as I have a capacity to deliver with high energy, day after day – until the wheels start falling off.
I, like many with a working-class background, was brought up to believe that working hard was where my value was.  If I wasn't worn out, I hadn't worked hard enough.  If it got to the end of the week and I had energy left, then I'd been "slack". Or so I mistakenly believed.
In quiet moments too, I can see that my lower self-esteem contributed to me being a Workhorse – because somewhere deep down I felt that if people could just see how busy I was along with my high-volume output, that they might not notice that I was a potentially a fraud.
If you're wondering if you're a Workhorse, then hard work is your mantra and brand busy is your disguise. You can often be found burying yourself 'head down and backside up', delivering on your mammoth workload both at home and at the office.
You likely have some socialised limiting beliefs around hard work as well such as-
Give a busy woman something to do and she'll get it done!
You need to work hard for the money
Only by working hard will you be successful
If you're failing in some way, it is because you aren't working hard enough.
But more importantly, when you're a Workhorse you are leaving career opportunities, leadership opportunities and a bucket load of money on the table, simply because there is a limit to how much exponential impact hard work can deliver.
I hate to be the one to break it to you, but we got the wrong memo. It's all the other stuff that will move the dial on your career far easier.
So if the Aussie beer commercial tagline "a hard day's work is a hard earned thirst" resonates for you (and not just because you like beer 🤣), then it's time to do things differently.
And I can't wait to see what's possible for you once you ditch this brand!
Because when women win, we all win
#womenofimpact #LookOutCSuiteHereSheComes #ICreateSheroes 
"Speak your mind, even if your voice shakes" ~ Maggie Kuhn Something had to give. Like many women, I've got a lot on my plate at the moment. In addition to my regular client load, ...
Put your hand up if you're an executive woman who's ever felt like they need to go it alone....