Here's to strong women. May we know them. May we be them. May we raise them.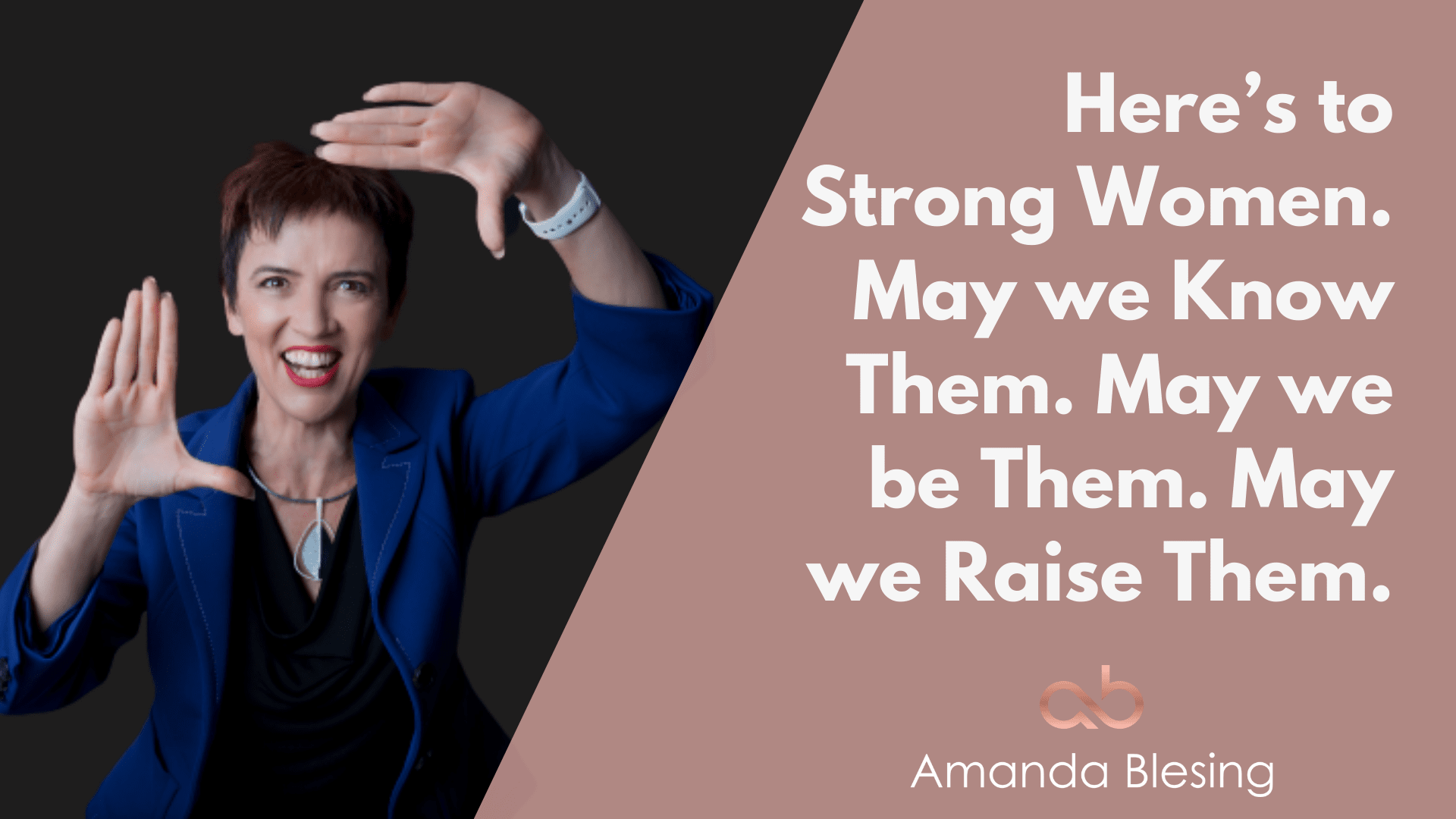 I never really thought much about the importance of International Women's Day until I heard men complaining about why we had such a day and that it wasn't fair – and why wasn't there an International Men's Day?
Then all of a sudden I had this huge awakening.
"Every day is International Men's Day – particularly if you are cisgender white male!
The work world we operate in is set up to ensure success of men – from the hierarchical structures of corporates, to hours and (lack of) flexibility, to rewards and promotions, even down to the design of office furniture and technology that helps us work. It's all been designed around men which means the system doesn't necessarily work for 50% of the workforce. The system is broken, so why shouldn't we celebrate women one day a year? Especially if it helps work become better place for all."
Does this mean that women can't succeed? Heck no!
It's just that we frequently need to push further, reach higher and try harder in order to achieve the same success.
It's as though women are constantly feeling like the high wire performer from Cirque du Soleil – not only do we have to jump through more hoops, but we need to do it while we're balanced on a high-wire at the top of the marquee, all the while juggling all the other aspects of our life at the same time, with a sharp knife held between our teeth. (Dramatic enough for you? 🤣)
To keep it short today because I know you've probably got an #IWD function to attend, here's a 2 min video on the theme of #breakthebias – that I did with Work Club Global along with an inspiring group of fempreneurs who are kicking goals and changing the environment we operate in.
Plus I wrote a really powerful piece back in January of 2022 to remind us all of the 5 big reasons why women struggle. It's worth a re-read even if it's simply to remind yourself that it's not your fault.
Here's to strong women. May we know them. May we be them. May we raise them. And ………. given how hard we "train", we're all strong women 💪🏻
YOUR THOUGHTS?
Happy International Women's Day!
"Speak your mind, even if your voice shakes" ~ Maggie Kuhn Something had to give. Like many women, I've got a lot on my plate at the moment. In addition to my regular client load, ...
Put your hand up if you're an executive woman who's ever felt like they need to go it alone....