How to use LinkedIn to build your brand and post your way to the top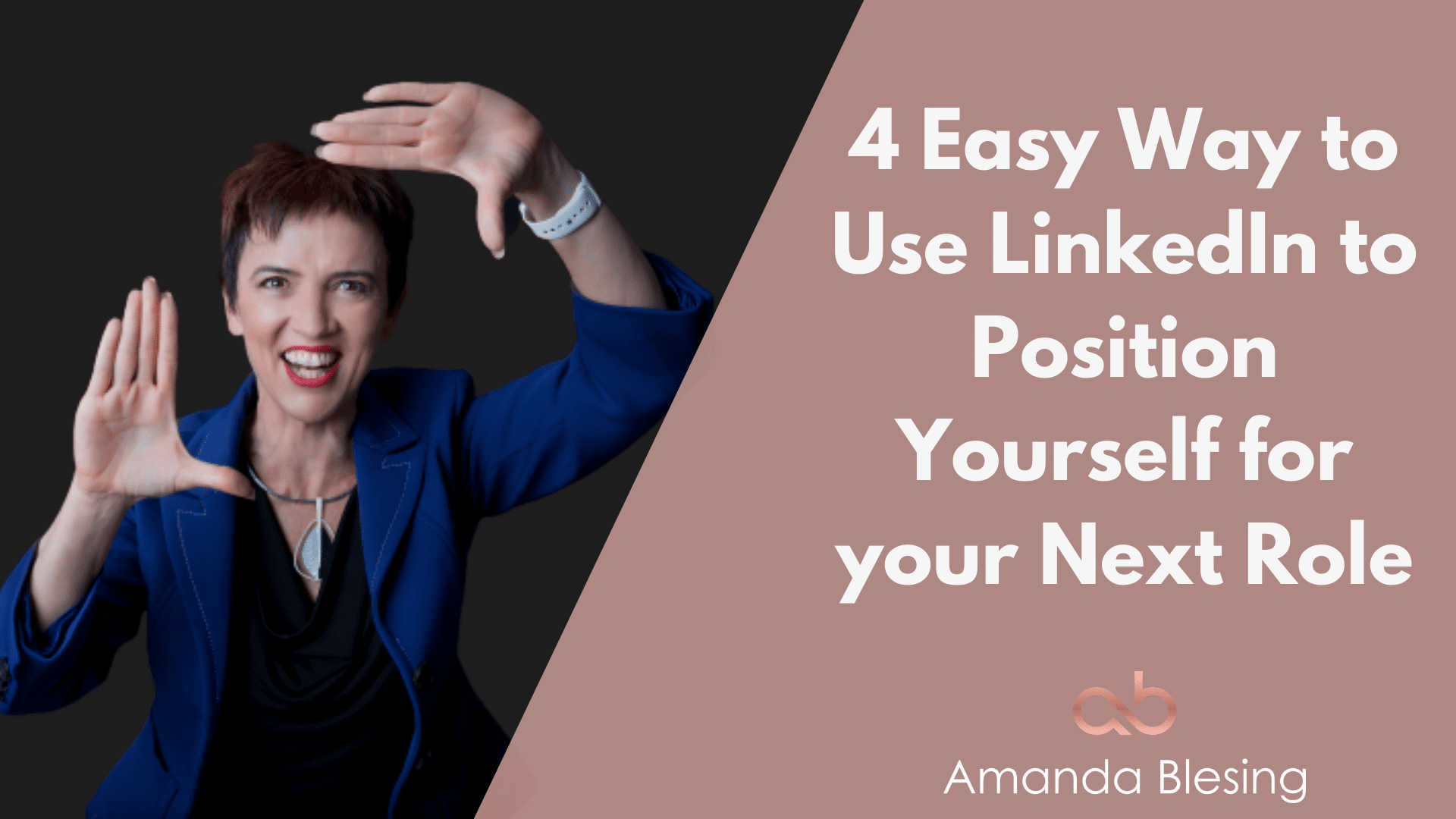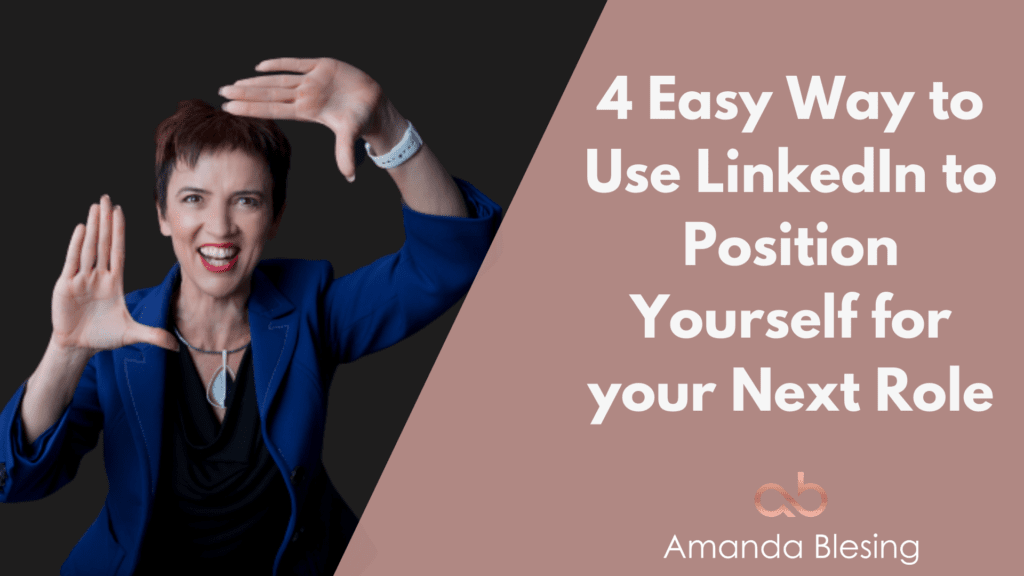 Four easy ways to use LinkedIn that will position you better for your next executive leadership role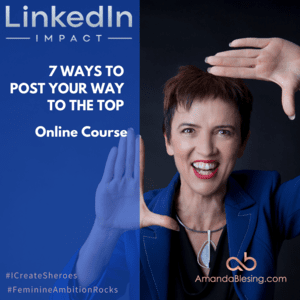 Over the years I've helped many of my executive level clients build their confidence, voice and brand on LinkedIn. Some of their results include –
being tapped on the shoulder for new roles
being invited to speak, be on panels or podcast interviews
being featured in industry publications
being nominated for industry Awards
feeling far more confident expressing and debating their opinion in a range of settings
and feeling as though they are back in control of their own destiny again.
But there is one thing in common with nearly all these amazing women, who now come across so confidently online. It's that they didn't start out feeling confident about their online profile. In fact, nearly every one of them, when they first started online brand building, expressed that deep down they worried that they might embarrass themselves professionally, that their writing or ideas wouldn't be good enough or might be wrong, and that they might make a fool of themselves.

Spring forward a year later and they are posting consistently and confidently with on brand content designed to position them for their next level opportunity.

LinkedIn is an amazing networking and positioning tool for busy executives particularly as in the wake of the pandemic, many executives are working remotely and not able to gain the same strategic visibility around the office or at physical networking events as we used to. This means it's even more important for the future focused executive to not just get comfortable on the platform, but to get smart as well.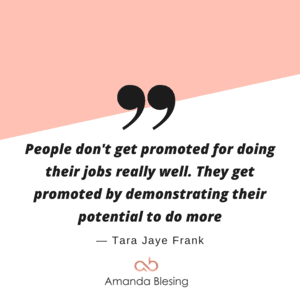 Here are four easy to implement ideas that will help you get started with positioning yourself more strategically to the market for your next big role.
1. Hook them in with your headline
Your headline is one of the best ways to position yourself for the job you want, not the job you have. Point it in the direction you are heading with a phrase or key word that grabs attention. It doesn't have to be your current job title which is the mistake many make. Instead, think about the substance of the work you do (and want to be doing more of) and use that language. Remember, the goal is to entice the right people in to want to learn more. And if you're aiming for an executive leadership role, 'the right people' could be executive recruiters, leaders, board members or others already in the executive leadership pipeline.
2. Post your way to the top
…… with a thoughtful content plan and visibility strategy executed well on LinkedIn. No happy accident or ad hoc posting for you anymore. And no more chasing likes and other vanity metrics either. Instead, replace that with strategic and thoughtful sharing of content in alignment with your goals. When preparing your content plan, focus on 'on brand' content about the pain points that your particular leadership or expertise solves. For example, if your ideal role is a CIO role and reports into the CEO, post about technology solutions to the organisation pain points that typically keep the CEO awake at night. If your ideal role is a CMO role reporting into an EGM, your content plan needs to include solutions to the organisation pain points that keep the EGM awake at night. Keep your eyes on the prize.
3. Consistency trumps frequency and even virality
If you're a leader you don't want to give the impression that you spend a lot of time on LinkedIn as that will potentially have a backlash effect. But you do want to demonstrate that you are confident expressing your opinion on social media platforms, LinkedIn included. So create a posting cadence that will keep you consistently, but not constantly, visible and schedule it into your calendar. Remember the minimum effective dose is once every 30 days. Anything less and you risk missing out on turning up in specific search results.
4. Stay on brand and play above the line with commenting
No more cheer squad comments from you (e.g. "Great article", "Nice!", "Well done") even though it's easy and tempting. Instead demonstrate you have something of value to add by contributing to the conversation – not to dominate but to engage.
Connect with/follow industry leaders and decision makers then comment on their content each week
Create a commenting cadence that works for you (e.g. twice a week for 20 mins each time)
Provide insights, reinforce a key point or an alternative point of view, aligned with your own experience, domain expertise and brand
Comment for the job you want, not the job you necessarily have – align your commenting strategy with your long term career goals, and
Remember, stay on brand and play above the line. Keep it professional.
Case study
"Margie" (name changed to protect the innocent) had a very busy and fairly high profile role within her organisation but had become buried inside the business and no-one outside the organisation remembered she existed anymore. She knew she wanted something bigger and in a different organisation so she upped the ante on her LinkedIn strategy.

She started unpacking her thinking, and documenting her ideas on how organisations could tackle problems differently, and then scheduled time once a week to create and share content on LinkedIn.

We talked about future proofing her career, so that when she was ready to move on, it would be far easier as she would have created a brand for herself more broadly. She was short on time, so she used tactics on LinkedIn to get more bang for her buck including thinking smartly about timing so that organic reach of posts was high, plus she didn't leave things to chance by waiting for people to accidentally see her content. Instead she would invite key people into the conversation and ask for their opinion in the commentary.

To her surprise, within a few months of consistent focus on her LinkedIn brand building and positioning activity, she saw a role she wanted to apply for so started sharing content in alignment with this new opportunity. She knew she was on the right track when the recruiter checked out her LinkedIn and even commented on one of her posts. She was even more delighted when, after making it through to the shortlist, she noticed that the interview panelists each checked on her LinkedIn profile too. And ultimately she was successful in winning the role.
Why is this important?
In a world where remote working is increasingly the norm, and in a very competitive market place, LinkedIn positioning enables executives to stand out from the crowd without wearing themselves out at old school networking events, critical for women who often simply don't have time to network morning, noon and night in addition to a substantive role. In a nutshell, it helps you efficiently and effectively build a better on-ramp for the future you want to inhabit.
---

LAUNCHING MY NEW ONLINE PROGRAM
Seven Ways to Post your Way to the Top – how to amplify your brand via LinkedIn posting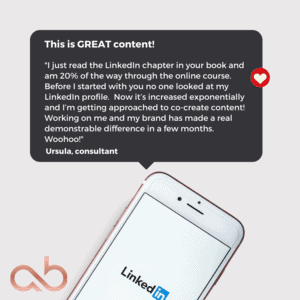 In 2020 I produced an online training course to help you confidently, skillfully and effectively build your brand and profile using LinkedIn. The program will give you confidence to find your voice and create/curate content in alignment with your career goals. There are currently about 12 women doing (or who have done) the program and are giving it amazing feedback.
I've got an online special right now and for the rest of May 2021 my readers can get $150 discount! Too good to miss out on.
#womenofimpact #LookOutCSuiteHereSheComes #Icreatesheroes
I recently shared a cheeky reel featuring Suneera Madhani. Asked "What do I bring to the table?", Suneera responds "I AM the table".
Many women get invited to speak at conferences and events for free.  If you're an executive woman and you are representing your organisation, that's understandable as your company is paying your salary. However for consultants, this is tough.