Humility is overrated – especially if you're an executive woman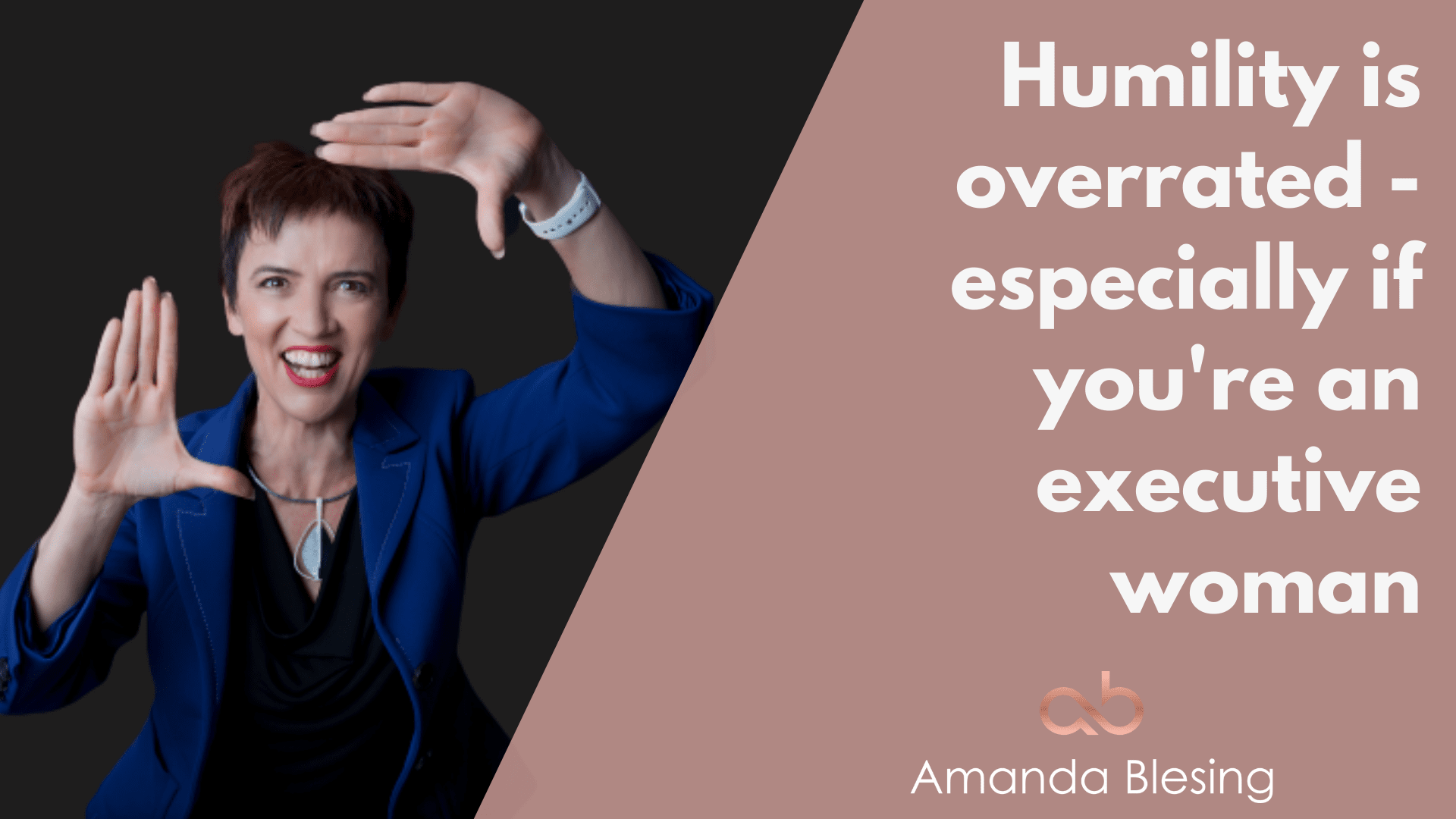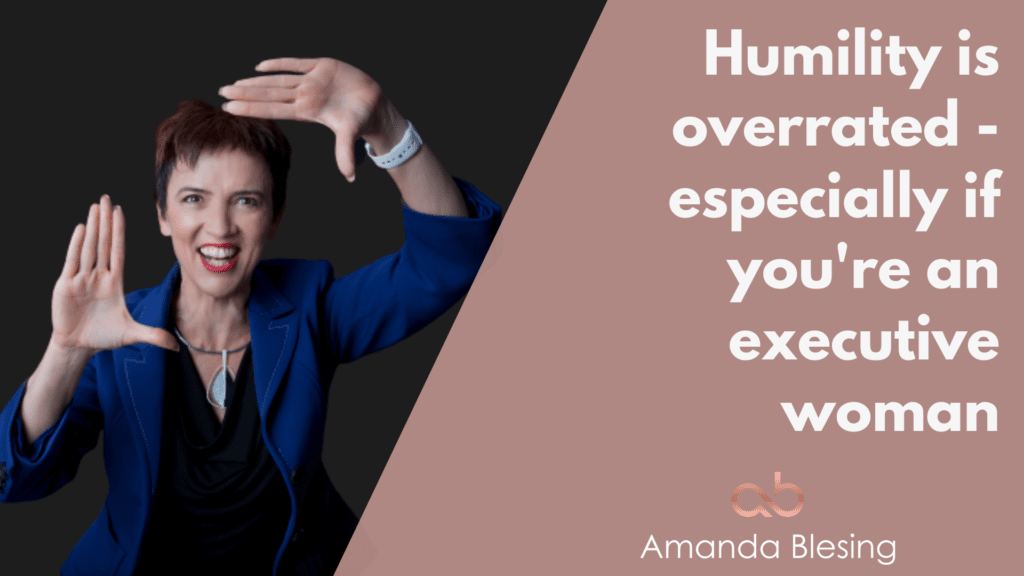 PRIDE GOETH BEFORE A FALL
The notion of humility was drummed into me from an early age. I grew up in a country town in a Protestant family and was surrounded by messages about humility.
"Do great work, but don't expect credit for it."
"Dress to fit in, not to stand out."
"Don't draw attention to yourself, wait for credit to find you and even then, be demure and take no pride in your success."
'Pride goeth before a fall' was another common refrain.
Additionally, my mum was my school teacher. This alone came with a raft of benefits and downsides. She was always there to drive me to school and we were super friendly with the school principal. (Nothing like currying favour with the principal by proximity and familiarity!) Yet in her efforts to not show me any favour, she compensated with feedback. This agony of hyper self-awareness always focused on the faults and areas for improvement, and never on the wins (I call it self-flagellation by self-awareness), dogged me right through to my mid-20s.
HUMILITY, FALSE HUMILITY, THE MODESTY NORM AND FEMINISM
It was then that I experienced that 'aha' moment. I was working in the fitness industry. There was a constant tension around putting myself out there to be the best fitness instructor I could be and self-promoting in order to drum up more clients for the gym and in my classes, yet feeling like I had to hide my light under a bushel.
Other people appeared to find this easy, yet I really struggled to reconcile my need to succeed with the requirement for humility. Someone gave me a copy of Fat is a Feminist Issue by Susie Orbach (2006) to read. With this one book I started to unpack and explore the ideas of humility, false humility, the passivity expected of 'the feminine', and modesty and societal expectations for women—all of which, in their own way, undermine confidence and keep women playing small.
Did that make self-promotion any easier? Heck no. These ideas were just the beginning of my journey. But I distinctly remember becoming angry with what I now know to be my misinterpretation of the term humility.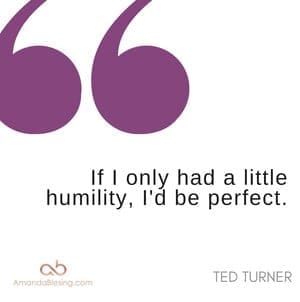 How had I let myself be so deceived? And how had I wasted so much time and useless angst worrying about things that others didn't even consider?
Why? Because if we all hid our light under a bushel then nothing would be achieved. Human endeavour and development would be so much slower. We would not have leaders who inspired others to follow because those individuals would be deferring to someone else who might be more worthy. We would not have individuals who stood out and challenged the status quo, when the status quo needed challenging, because those individuals might think it was not their place. And while word of mouth is a powerful marketing tool, at some point you have to be prepared to back yourself and speak out on your own behalf.
DOES SERVANT LEADERSHIP SERVE EXECUTIVE WOMEN?
While servant leadership is all the rage right now, humility is definitely not all it's cracked up to be when your definition is skewed or you've been socialised to be conscientious, compliant, considerate and modest like most women.
Can you accept compliments without deflecting, demurring or saying "it was nothing I was just doing my job"?
Do you comfortably and confidently claim credit for your part in a project out loud, or online in forums?
Do you regularly talk about your wins and achievements confidently without feeling like you're bragging?
If you answered no to any of the above, then your definition of what humility really means for you as a leader, may need to be checked. And the messages around servant leadership might well be intended for someone else.
When you're a self-conscious, considerate, conscientious and humble executive, there will come a time when your career will stall. You'll be loved by your staff because you're great at putting their needs above your own, boosting team results and bolstering morale, but you'll then run the risk of not being seen by decision makers to be achieving yourself.
#womenofimpact #LookOutCSuiteHereSheComes #beatthebias #humbleleadership
I recently shared a cheeky reel featuring Suneera Madhani. Asked "What do I bring to the table?", Suneera responds "I AM the table".
Many women get invited to speak at conferences and events for free.  If you're an executive woman and you are representing your organisation, that's understandable as your company is paying your salary. However for consultants, this is tough.