Creating a well environment for work… at home – in the @SMH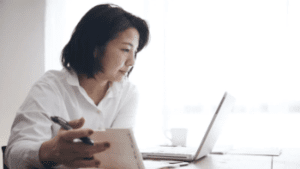 Claire Isaac
July 12, 2019
Sydney Morning Herald
Whether you're a  busy executive with flexible arrangements working from home or a small business owner operator from the home office, managing your environment is critical. The risks when we get it wrong range from back pain, eye strain, lost sleep to a diminishing of the quality of your personal life if the professional life encroaches too far.  A great article in the Sydney Morning Herald – and yes they quote me.
I recently shared a cheeky reel featuring Suneera Madhani. Asked "What do I bring to the table?", Suneera responds "I AM the table".
Many women get invited to speak at conferences and events for free.  If you're an executive woman and you are representing your organisation, that's understandable as your company is paying your salary. However for consultants, this is tough.