Men Go On Quests, Women Go On Causes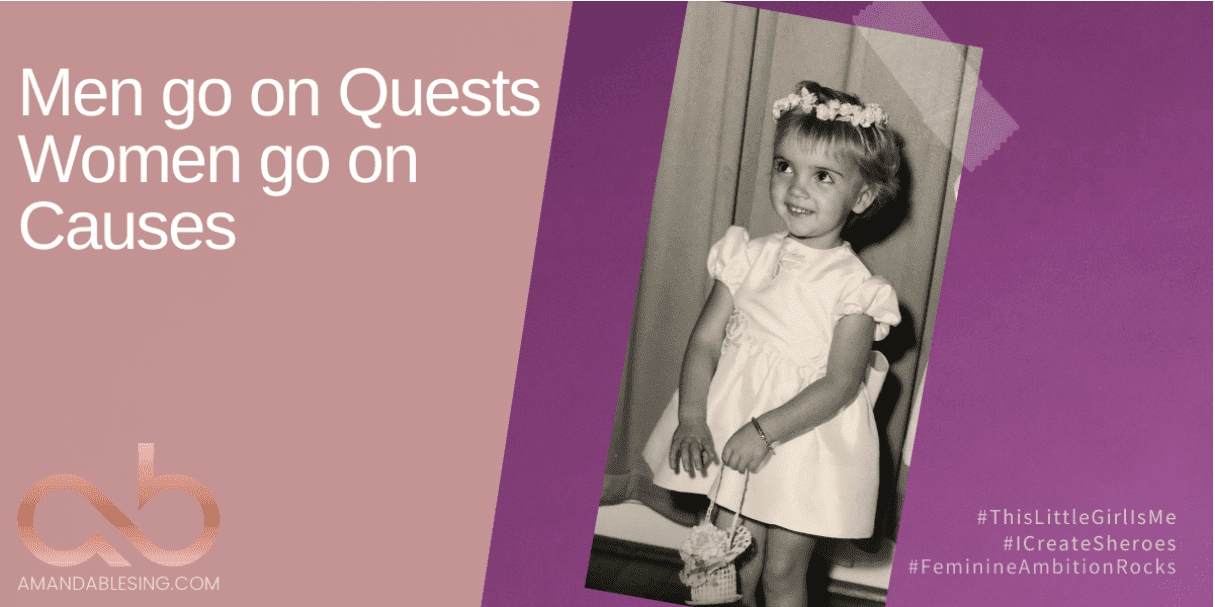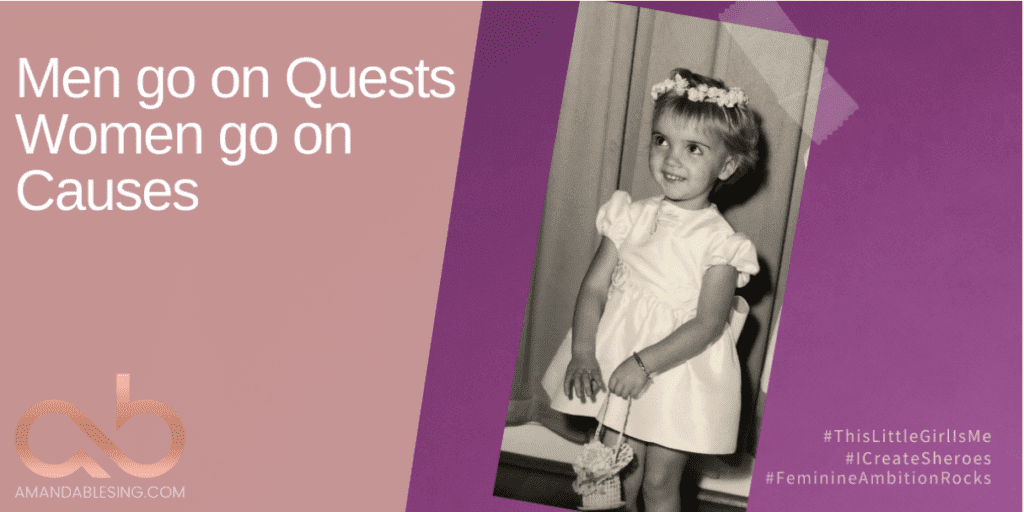 Not sure if you've stumbled across the #thislittlegirlisme campaign yet. If you haven't, I've linked to some LinkedIn examples below. The result has been a virtual flood of social media posts and images depicting the career and life journeys of young women and girls who are now women with interesting, varied and impactful careers.

The #thislittlegirlisme campaign by Inspiring Girls International led by Miriam Gonzalez Durantez is designed to inspire younger women to reach a little higher, because 70% of girls feel more confident about their futures after hearing from women role models. It definitely goes a long way towards making opportunities and possibilities around leadership or non traditional roles for women, far more visible.

WHY DOES THE CAMPAIGN WORK SO WELL FOR WOMEN?

The campaign is clever because it taps into a powerful principle that truly works for women and that I write about in my 2nd book Invisible to Invincible – a self-promotion handbook for executive women.

Women are far more likely to self-promote, even flagrantly self-promote, when it's for a mission or a cause.

Why?

Research tells us that when women are able to depress the modesty norm, i.e. that small voice on our shoulder that tells us not to big note ourselves, then we are far more likely to get out of our own way and self-promote, even to the point of performing better at the self-promotion task itself.
HOW EXECUTIVE WOMEN CAN HARNESS THIS POWERFUL SELF PROMOTION PRINCIPLE

If you're struggling with self-promotion, worried that you'll be criticised, get it wrong or sound like you're bragging, why not tap into a cause or a mission to get you started. Because once you get started it will be far easier to keep going and the long term career rewards will be much greater. Plus you'll be doing good for the people who benefit from the cause itself.

My clients have been doing an amazing job with this campaign. I challenge you to try it too.

See below for a few of their contributions, including my own, then try one for yourself! The campaign runs until 11 October, but I'm sure that's not a hard and fast date.

And while men might be more inspired by a quest, women are definitely more easily inspired by a mission or a cause.
YOUR THOUGHTS? Drop me a note And once you've posted your contribution to this campaign, send me a link so I can get involved and comment.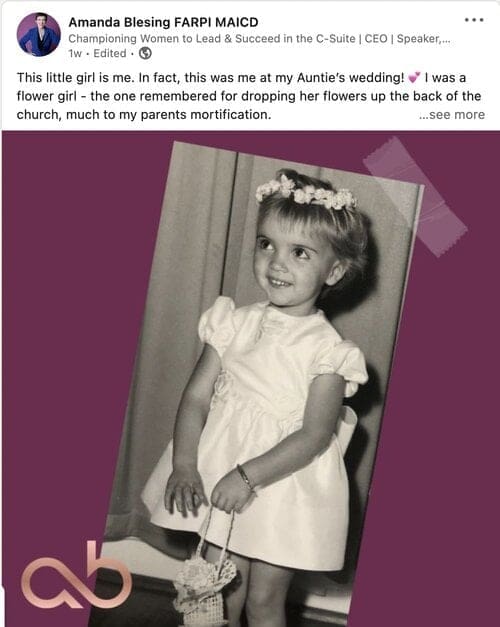 Special thanks again to Miriam Gonzalez Durantez for the inspiration of the #ThisLittleGirlIsMe campaign!
#womenofimpact #ThisLittleGirlIsMe #ICreateSheroes
In a world where women account for less than a third of key management positions, female leaders need to take control of own careers and success more than ever.