Paving the way for women globally: the story of Angela Merkel
"I am a civil servant, not a model." – Angela Merkel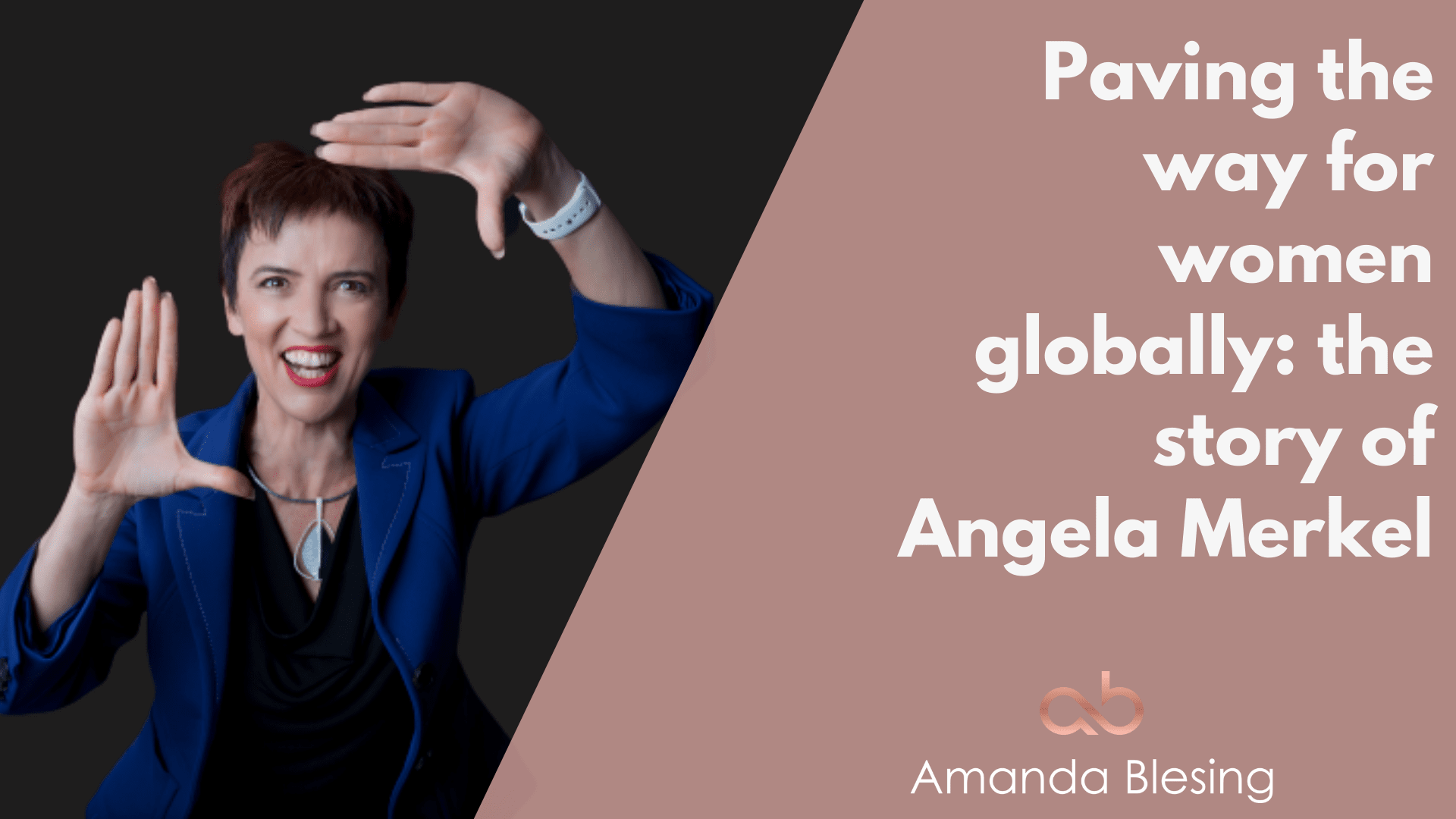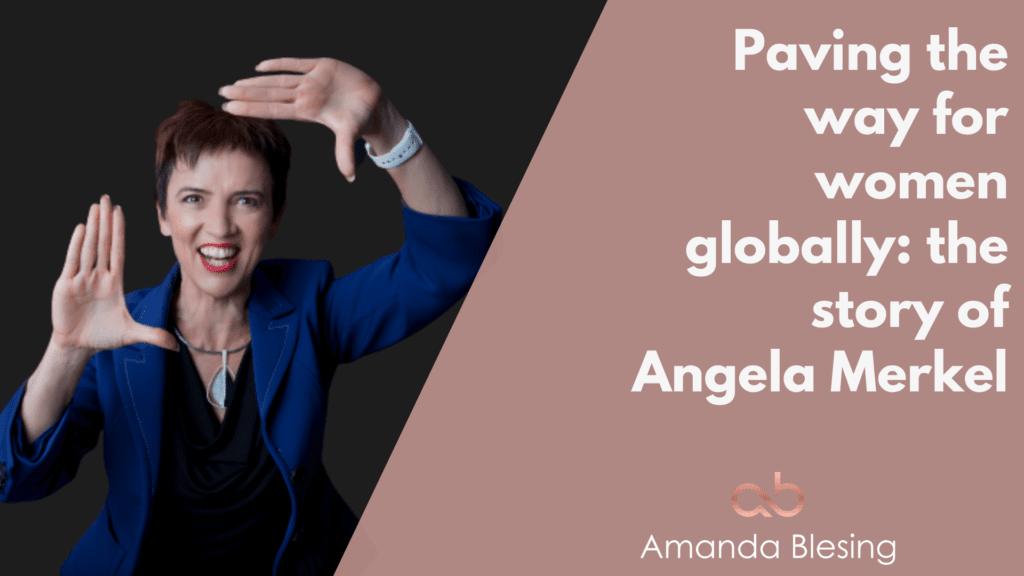 In 2005 Angela Merkel made history, becoming the first female Chancellor Germany had ever seen. She has since made a number of noteworthy accomplishments, including holding her position for over a decade. Now, after 16 years as Chancellor, Angela has stepped down. Like anyone in politics, she has been both revered and reviled across Germany and beyond – but there's no doubt that she has been influential in changing outdated perspectives of women in leadership, and that all women can learn something from her story.

HOW TO SHOW STRENGTH WITHOUT BEING AGGRESSIVE

Nicknamed both "the Iron Lady" and "Ms Europe", Angela Merkel is known for her strength of character and strong will. Compared to Margaret Thatcher in her first few years of leadership, Angela put an end to comparisons with her unique blend of strength and gentle persuasion – earning her the beloved title of 'mother' by her constituents. Angela has shown women around the world that you can display strength without aggression, making divisive decisions while still retaining qualities seen as typically feminine.

Instead of leading like the men before her, Angela uses her innate strengths to operate as a leading female. Sometimes criticised for her lack of opinions, Angela is tactful in her approach to meetings and debates. She need not be the loudest voice in the room, or the most prolific, but strategically absorbs all the information and facts before making considered, thoughtful decisions.

Such tactics have given her a quiet authority – but that's not to say she hasn't been bold when needed. Angela has won the title of the world's most powerful woman by Forbes for ten consecutive years. Her influence extends beyond Germany to Europe, and even around the globe. She knows how to exert her influence to sway others to her opinion, but isn't afraid to make unpopular decisions on important issues. Put simply, Angela is the female leader the world needed to understand how femininity can be used as a strength.
HOLDING STEADY IN THE FACE OF DISAPPROVAL
When Angela made the controversial decision to welcome a million asylum seekers into Germany in 2015 her choice was met with harsh criticism from both opposing politicians, and members of her own party. Yet her powerful resolve was unwavering in the face of censure. As media outlets across Europe denounced her approach to the refugee crisis, Angela stood firm. Defying the odds, she soon swayed public opinion with her simple, effective message – "we can do this!".
This isn't the only example of unpopular policies during Angela's four terms as Chancellor. When other countries were severely impacted by the recession, Angela led Germany through the crisis with ease, unfazed by the naysayers who opposed her methods. Asked how she could be so sure she was making the right decision, Angela responded with a self-assurance many women in leadership lack: "I never underestimated myself. And I never saw anything wrong with ambition.".
Angela is an outstanding example of leading with authenticity. Asked about Angela's leadership style, former colleague Wendy Sherman noted "She knows who she is. She does not try to be anything other. She is an authentic leader, which is critical.". In a time when examples of good leadership are sorely lacking, Angela is a role model to women everywhere, leading with a genuineness that is oft lacking in political circles.
FEMALE EXCELLENCE IN A WORLD MADE FOR MEN
In a political system dominated by men, Angela's election as Chancellor was incredible in and of itself. Not only female, Angela was divorced, childless and non-Catholic at her election – all traits viewed with disfavour in German leadership. And yet, Angela not only gained enough popularity to be elected in 2005, but to be reinstated during the next three elections. As a female leader, she has of course faced the unique criticism that women in leadership so often encounter, with witty responses to the sexist questions media outlets have posed. My favourite? "I am a civil servant, not a model." – you tell them, Angela!
When asked about media coverage of her clothing choices, Angela had no problem calling out the double standard for women in leadership. "It's no problem at all for a man to wear a dark blue suit for a hundred days in a row, but if I wear the same blazer four times in two weeks, that leads to letter-writing from citizens". And when asked about who does the housework, Angela responded with characteristic indifference – because rather than letting these outdated politic commentators elicit a response, she knows that the derogatory stereotypes women so often face have no bearing on her leadership skills.
Angela Merkel may have been the Chancellor of Germany, but her authenticity, strength of character, and decisive leadership will be missed around the world. My hope is that future leaders can use her example to step up in their own leadership roles, and that the future is filled with leading woman who aren't afraid to crash the glass ceiling for the next generation. From one bold woman to another, hats off to you, Angela.

YOUR THOUGHTS? What does Angela's story teach you about your own leadership? Or perhaps there is someone else who inspires you who you'd like to share with me? Drop me an email and let me know.
#womenofimpact #LookOutCSuiteHereSheComes #ICreateSheroes
"Speak your mind, even if your voice shakes" ~ Maggie Kuhn Something had to give. Like many women, I've got a lot on my plate at the moment. In addition to my regular client load, ...
Put your hand up if you're an executive woman who's ever felt like they need to go it alone....