The Data Doesn't Lie – Women Still Aren't Winning in the Career Game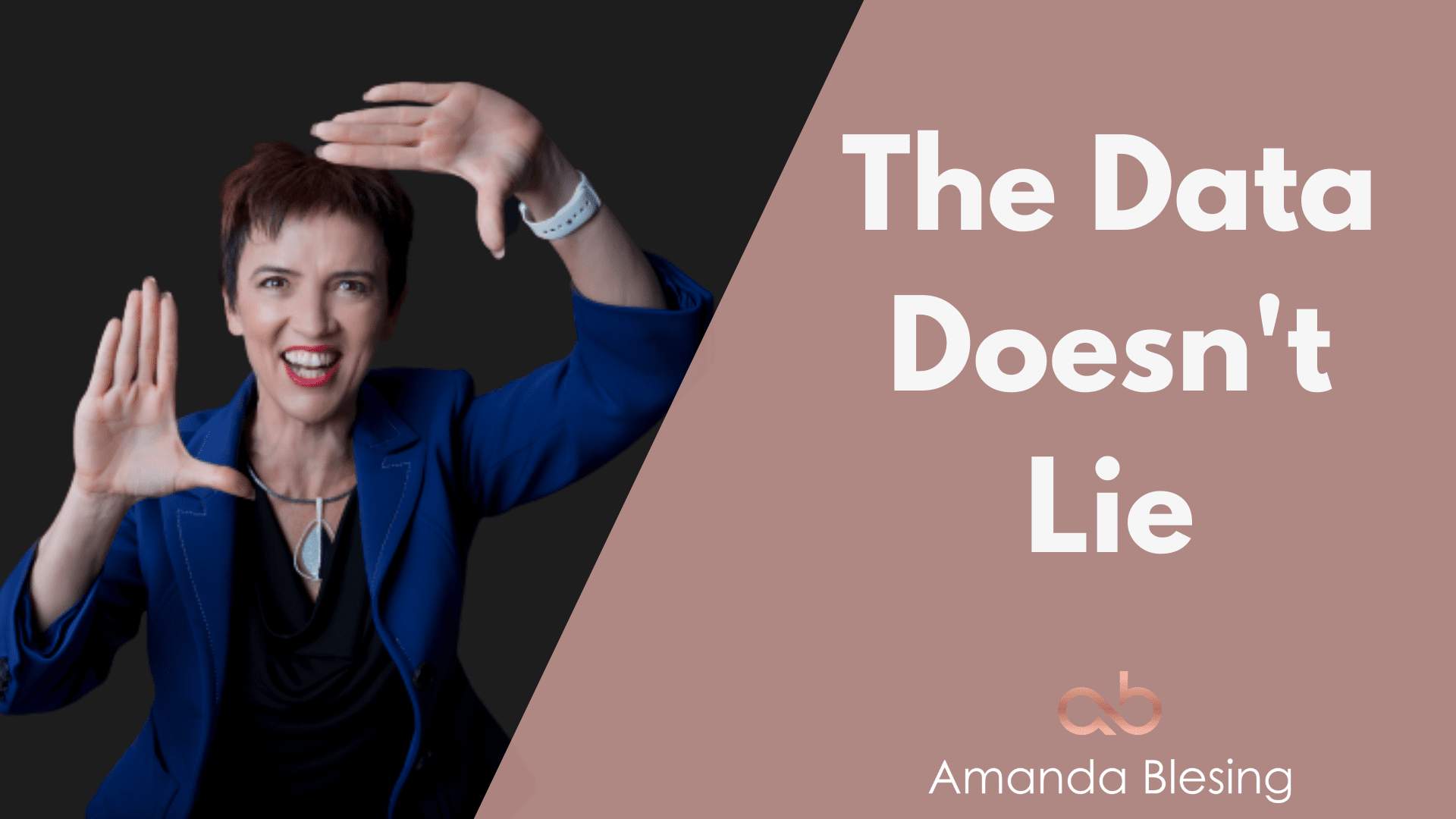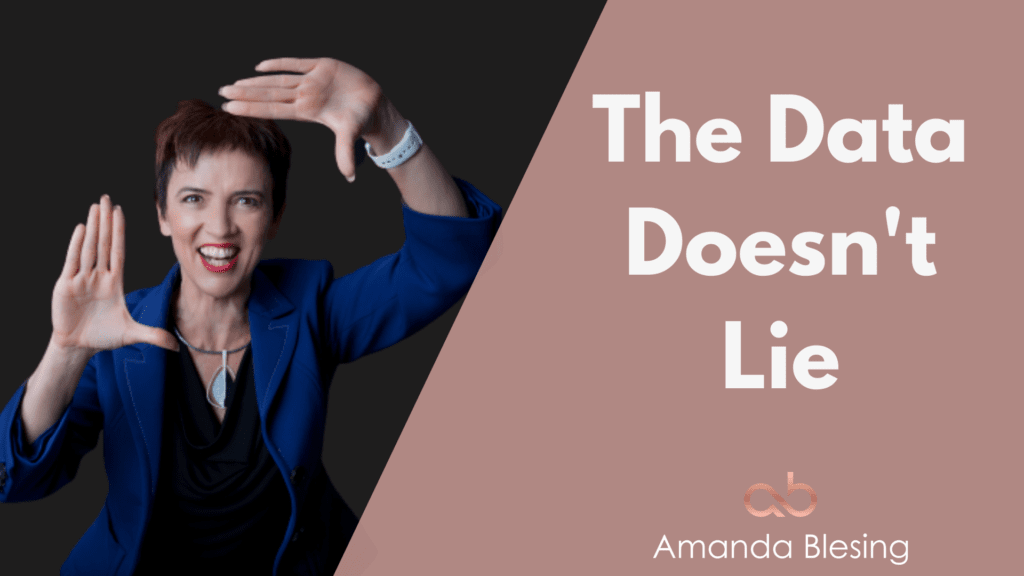 Hey, it's me again – Amanda Blesing, Founder of The Ambition Revolution and the author of two books for women, 'Step Up Speak Out and Take Charge – a woman's guide to your career', and 'Invisible to Invincible – a self promotion handbook for executive women'. (Available on Amazon or via my website).
Over the last decade I've noticed that so many women in particular miss out on leadership opportunities and this goes on to perpetuate the cycle invisibility of women in high places, and keeps women going nowhere, which consequently holds business and everyone back.
The devil is in the data and thanks to CEW for their 2021 Senior Executive Census we have access to real life data that tells a very disappointing story
Women continue to be significantly underrepresented in Chief Executive Officer (CEO), and Chief Financial Officer (CFO) roles:
There are only 18 women CEOs in the ASX300
Of the 23 CEO appointments in 2020-21, only one woman was a woman
There are 52 women CFOs in the ASX300 almost half of whom (24) are in the top 100 companies.
Of the pipeline to CEO roles:
Women hold only 19% of CFO roles
181 companies have no women in line roles on their leadership teams (62%)
Almost 9 in 10 P&L line roles are held by men (86%)
And 78% of the 23 new CEO appointments in 2021 were made from line roles, and 17% of CEO appointments came from CFO roles.
Worse, the gender pay gap remains persistent despite best efforts, and increase at higher levels of management and in leadership roles according to WGEA. This has even bigger consequences for women later in their careers.
In the years approaching retirement age, the gender superannuation gap can be anywhere between 22%and 35%.
For the pre-retirement years of 55-59 yo, the gender gap is 33 %
In your peak earning years of 45-49 yo the gender gap is an eye watering 35%.
I even had one client find out that she was being paid a whopping $250K less than a male peer!!!
EFFECTIVE LEADERS IN A CRISIS
The pandemic has not improved things – however this doesn't surprise me as research tells us that 75% of men and 55% of women believe that a man is the best person to lead through challenging times – even though women are proven to be effective leaders in times of crisis. As a society we tend to make more conservative decisions in a downturn and this impacts on appointments of women into senior roles.
LEAKY PIPELINES AND GLASS CEILINGS
Millions of women start out with heaps of talent and ambition keen to succeed, but very few make it into these key decision making roles where they can have considerable impact. "Leaky pipelines" and "glass ceilings" are a huge problem for businesses and ……. demoralise women.
WHY IS THIS HAPPENING?
Is it because we're lazy? Heck no! In fact, women tend to be more conscientious, considerate and compliant in their roles than men.
Is it because we're less intelligent? Absolutely not. Often in order to have a seat at the table a woman needs to be as smart as, if not more so, the most intelligent man in the room. That's just to have a seat at the table. Go figure!!
Is it because we're just "not as ambitious"? I call bullsh*t on this one too. I've written about the feminine ambition trifecta ad-nauseam. It's a thing. Check it out in the image above.
I've spent the last seven plus years working predominantly with women on their career and leadership and have coached, mentored and worked with 600+ women over that time and I've noticed some definite trends which I wrote about these in my article last week – The main reasons why women don't get into the C-suite
These are huge burdens for executive women as they struggle to reach their full potential.
And yet we continue to blame women.
Which is not just bad for women, it's bad for business and it's bad everyone.
This is exactly why I mentor and coach senior level women around both their leadership and how to navigate into the C-suite.
In fact, my programs are the career help that I wish were around back when I was first started getting serious about my career. It would have saved me so much time and effort! Instead, I left money and opportunity on the table at almost every step, and made it by luck, happy accident and a bit of talent – and as you know, this is incredibly risky.
So instead of racing around trying to be wonder woman all the time, wasting time on well meaning but poor advice, my clients are finally be able to relax and trust in the process. Then truly focus on making the difference that they were meant to make!
Hear from one of my fabulous clients, Mary-Beth Hosking who recently landed her first CIO role.
"Amanda taught me to trust in myself, to highlight my attributes and not be someone's workhorse. If I had not engaged Amanda when I did, I would not have had this CIO opportunity. Amanda helped me achieve in two years what I couldn't achieve eight years prior" — Mary-Beth Hosking, CIO, PointsBet
As a former CEO myself, who has incidentally worked with ambitious professionals almost my entire career in the association sector, I founded my company with one mission: to help women to play a much bigger game – and do so with big ideas, big impact and big, audacious bucket loads of confidence, so that together we can shift the balance of power and create a better place for us all.
Whether you want to double your salary, land your dream role or lead your team with skill and finesse without exhausting yourself in the process, you need a plan, support and guidance from someone who knows what to expect. And if you want to get on this confidence boosting, actionable, career changing pathway to the top then you need to reach out.
Imagine what would be possible for you if you had complete clarity about how to progress your career? Imagine the confidence you would feel, the problems you could solve, the difference you could make and the value you could truly add?
Become the leader you were meant to be.
Become the CEO of your own life, career and destiny.
I can't wait to see what's possible for you!
I recently shared a cheeky reel featuring Suneera Madhani. Asked "What do I bring to the table?", Suneera responds "I AM the table".
Many women get invited to speak at conferences and events for free.  If you're an executive woman and you are representing your organisation, that's understandable as your company is paying your salary. However for consultants, this is tough.