Three Pieces of Career Advice That Don't Work for Women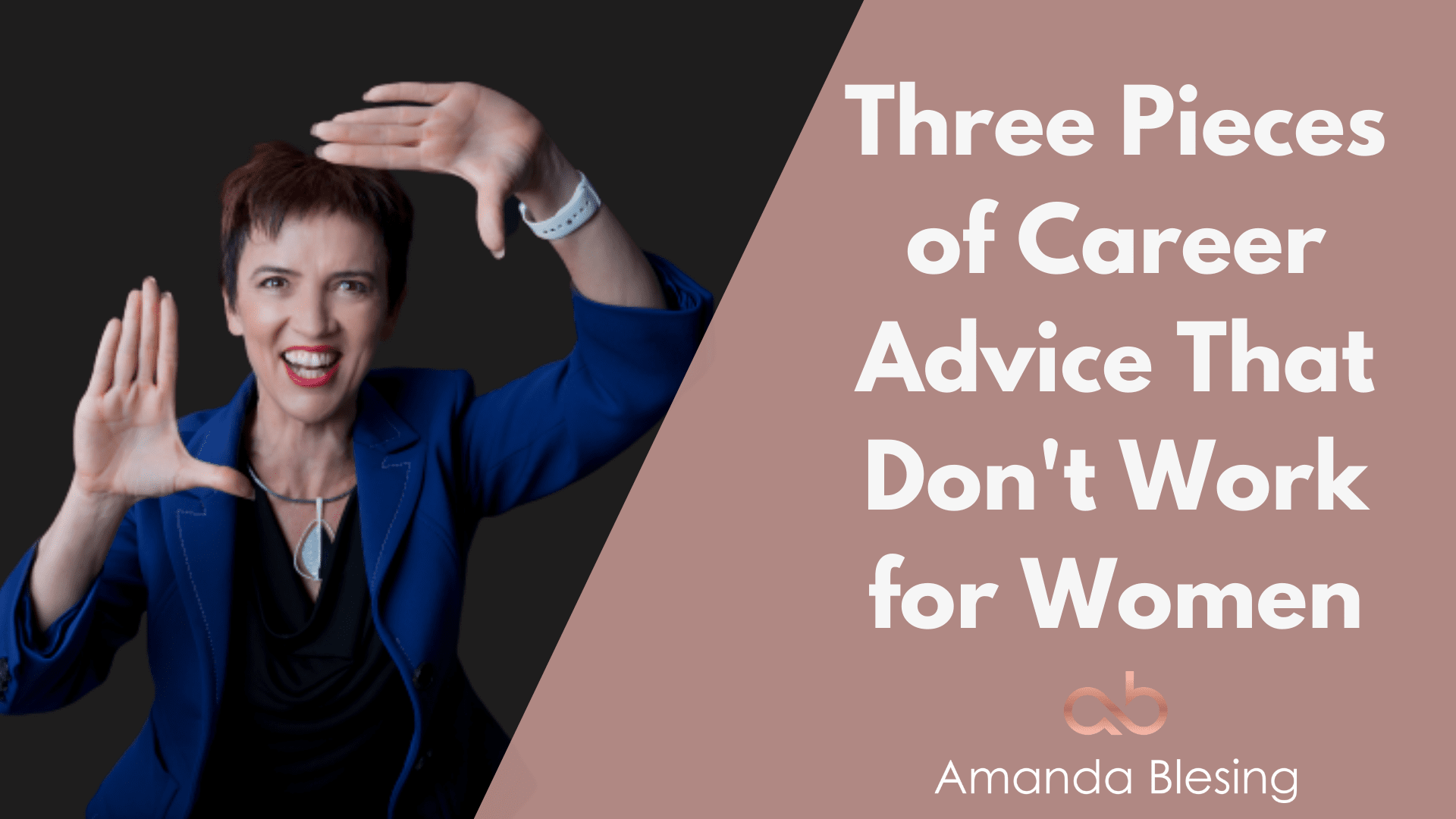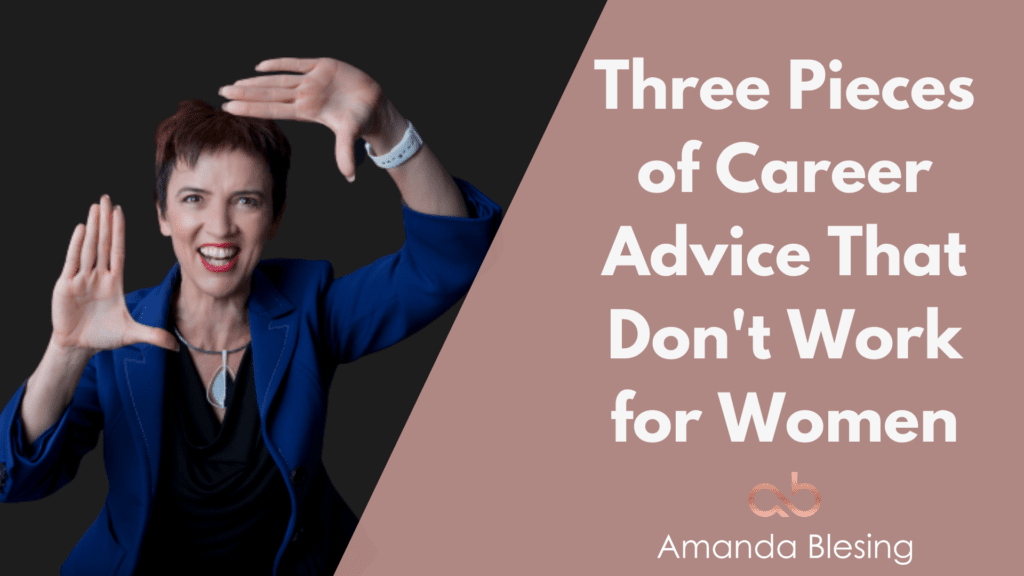 Next month I'm delivering another webinar with Jane Jackson, Career Coach and this time we're tackling the topic of navigating career crossroads. Jane will be speaking from the perspective of a career transition expert and I will be tackling the same issue but through the lens of gender.
In advance of the webinar Jane asked me a question about what I meant about career advice differing for men and women.
Here is what I said.
Jane: So Amanda, what do you mean about career advice differing for men and women? And do you have any examples?
Amanda: Well-meaning but poor advice for women is my absolute bug bear. I've been on the receiving end of it myself, and so have my clients.
It's normally old school thinking without real consideration for the person receiving it, or even consideration for any unconscious bias that might be at play.
Feedback given to women is typically different to the feedback given to men as I learned on a recent Harvard Business Review podcast.
Bottom line: feedback for women is often focused on helping them do their current job better (to fit in, to not rock the boat or to navigate better in their current situation). Whereas feedback for men is often more focused on helping them to land that next level role.
Fffffascinating.
Some examples of advice for women that get my goat.
WOMEN NEED TO DO THE HARD YARDS
The burden of over proof still resides with women. Women are expected to do more in order to gain the same recognition as men. In fact, it's likely that in order to have a seat at the table, a woman needs to be equally as intelligent if not more so, than the most intelligent man in the room.
A few years ago a client of mine was told she would need to get herself onto 13 NFP boards before anyone would take her seriously.
Like, seriously?!?! WTF.
And this was on top of her huge workload establishing her own consultancy and as a single mother of two.
Bottom line: Do we really think that a man would have been given that advice? I think not. It's more likely that he would have been provided with tactics and actions that would help him progress.
WOMEN NEED TO ACT MORE LIKE MEN
How many times have I heard from women who have been advised to tone it down?
"Be less passionate about your topic or you'll put the men in the meeting off"
"Straighten your hair so they don't come across too wild and witchy"
"Dress less feminine so you don't stand out"
"Deepen your voice"
"Be more assertive"
The list goes on.
But when a woman does do these things, she runs the risk of leading just like a traditional bloke. Plus the potential for backlash that kick in when a woman does lead like a man are real (i.e. when being assertive she is labelled as bossy).
Let's leave the old mantra of "Big hair, big shoulder pads, go hard or go home" back in the 80's where it belongs.
Women need to feel comfortable to lead like leading women, not like a man.
Afterall, women do it differently and that's the point.
Bottom line: The equation is wrong – women don't need to change themselves to fit in. The system needs to change to allow women to be themselves in order for the real benefits of gender equity to be realised.
YOU PROBABLY NEED TO TAKE A SIDEWAYS MOVE OR DOWNWARD STEP WHEN NAVIGATING A CAREER TRANSITION
For the women reading this you are as likely to even give this advice to yourself as you are to another women. But would you give this advice to a man? And if you did would he take it?
I'm not sure we/he would.
We know that when women want to head in a different direction they'll likely do a course before they do. Whereas a man will more likely change directions and then do the course afterwards.
Anecdotally, I've heard from someone at a well-recognised board training organisation who backed this up regarding board training courses. Women do the course before they land a board role, whereas many men would likely land the board role then do the course.
Next time a woman tells you she is at a career crossroads, be careful what you say. Don't assume she should have to take a backward step or sideways move if she is changing sectors. Afterall, if she is being employed for her leadership, that often transcends sector specific expertise anyway.
In summary, check your bias at the door when giving advice. If you are asked to provide advice to a woman about her career, be sure to ask yourself, what advice might I give a man? Then advise her that.
YOUR THOUGHTS? Have you received advice that you think was different to that given to a man? Drop me a note
In a world where women account for less than a third of key management positions, female leaders need to take control of own careers and success more than ever.