Three Tactics To Help Beat Procrastination For Executive Women
"I do my work at the same time each day ― the last minute!" – Source unknown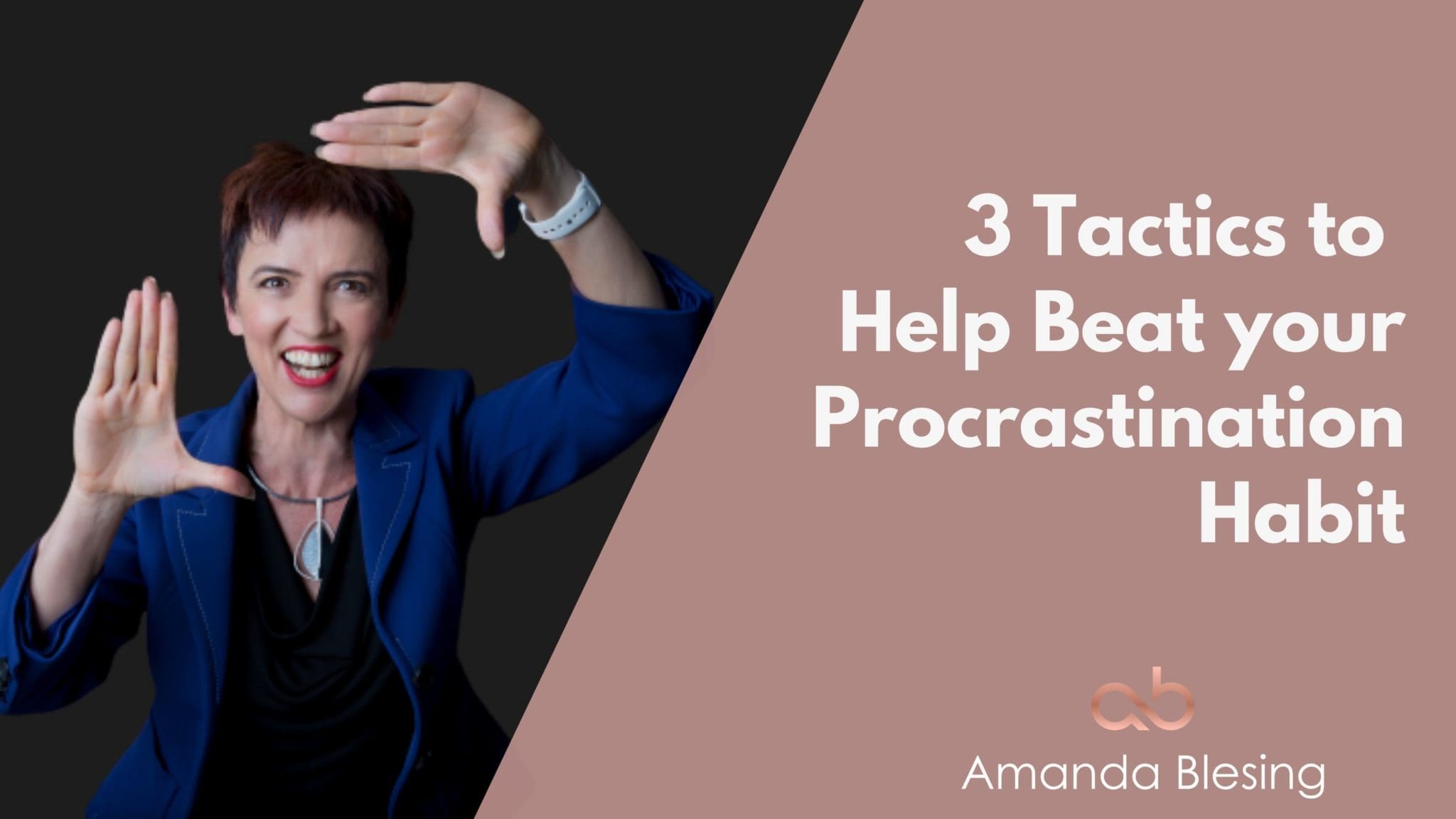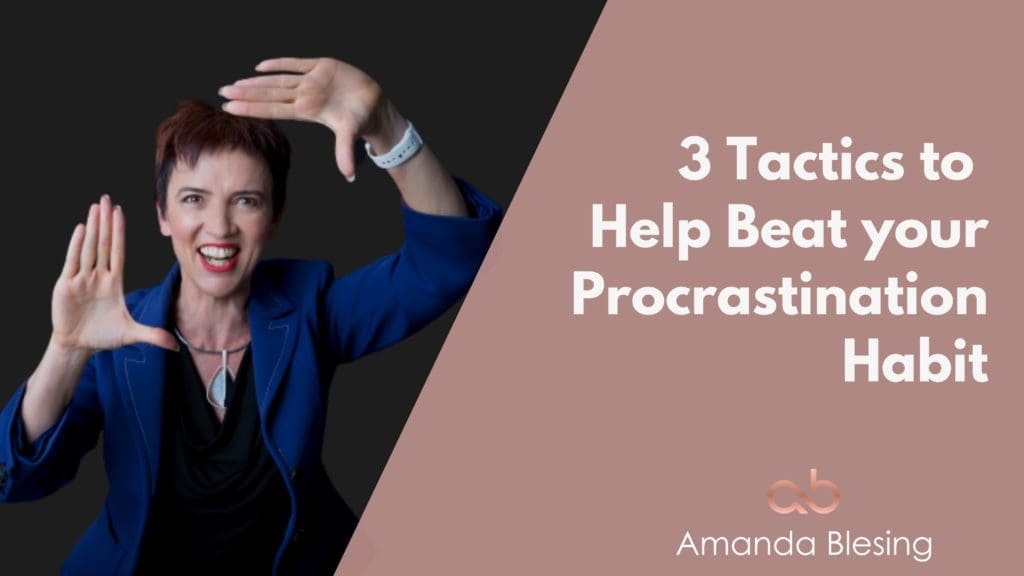 I bumped into a client at yoga the other night (always fabulous), and she remarked at how prolific I am with my writing. 😎
You might think it would be a good thing, but let me let you in on a secret.
Writing my blog is the place I go to when I'm procrastinating on doing my 'big, important work' – you know, that stuff that moves the dial on my business. It's been that way since writing content became my comfort zone a few years ago, and we all know how restricting your comfort zone can be.
I even have a name for it – proacrasti-blogging – and it's where you find me when I've lost sight of my big goals, but I want to kid myself I'm actually working.
Ironically, even me writing this blog on procrastination was me procrastinating on getting stuck into finalising details on The She-Suite™ Club for the public launch in June! (More on that later. I can't wait!)
I reckon we've all got a procrastination safe space – the things that we use as an excuse for not starting the big, important work that will move the dial on our careers or businesses.
When I had an executive career I remember the first time I got permission to work from home and there was a heap of
Procrasti-vaccuuming and procrasti-cleaning more generally. My house had never looked so good.
Plus procrasti-snacking. Those first few times of working from home definitely stacked on the kilos!

So what do you do?
Is it procrasti-online-shopping?
Procrasti-chatting-with-the-boss?
Procrasti-set-another-meeting?
Procrasti-going-for-(yet)-another-coffee?
Procrasti-looking-out-for-others?
Get honest with yourself and dig deep. Name what you do, own where you are procrastinating so you can do something about it.
GENDERED PROCRASTINATION
Procrastination isn't necessarily gendered although there was some research done in 2015 that discovered that male students procrastinated more than female students but in general we all do it.
However perfectionism is gendered. Procrastinating is closely linked to perfectionism and women are more likely to suffer from perfectionism than men.
One big downside of procrastination that you might not realise is that can increase your stress levels particularly if you procrastinate up to a tight deadline. And that's not good for anyone. Women are stressed enough with all that jumping through more hoops in order to prove our worth so we don't need to add any more stress.
Another big downside of procrastination is that it gets in the way of you achieving your dreams. It's always an excuse, the busy work, the stuff that gets in the way. Worse, it can lead to you feeling less than, and undermine your confidence and self-worth, which is in short supply for many women anyway.
SO WHAT CAN YOU DO TO ELIMINATE PROCRASTINATION?
I recently discovered three tactics that I'm totally in love with and can't wait to share with you.
Self-compassion and forgiveness. As simple as it sounds, forgiving yourself for your procrastination habit. Have compassion for yourself and the uncertainty or indecision you must be feeling about tackling the big, important work that's causing you to hesitate. It's OK. It's human. It doesn't make you a bad person. The act of forgiveness will help shift the dial on the thing you were avoiding, and you'll likely find it easier to get started.

Morning pages or morning journaling. First thing in the morning write a page of reflections on how much you are anticipating all the various tasks and activities you have on today (even if you're secretly dreading starting them). I find that as I start writing down what I know, how excited I am about what I'm doing, and even some of the steps to help me achieve said goals, that I remember my why, tap into my natural enthusiasm, and then can't wait to get started.

Make getting started non-negotiable. Another technique I have recently discovered is that of doing 30-45 mins of substantial work before I do anything else. I make getting started non-negotiable (like my non-negotiable morning exercise habit). It seems to break the back of my workload and I can't wait to get stuck back into things once my morning routine is done and I get rid of that low level anxiety brought about by the guilt of not getting started.
Just because you procrastinate doesn't make you less able, less talented, less worthy of a bigger salary, less worthy of being recognised or less of a leader. It simply makes you human. It's the tactics that you discover to help you move beyond procrastination and into action that will truly help you grow and I can't wait to see what's possible for you!
#womenofimpact #LookOutCSuiteHereSheComes #ICreateSheroes
"Speak your mind, even if your voice shakes" ~ Maggie Kuhn Something had to give. Like many women, I've got a lot on my plate at the moment. In addition to my regular client load, ...
Put your hand up if you're an executive woman who's ever felt like they need to go it alone....