Three ways to combat gender bias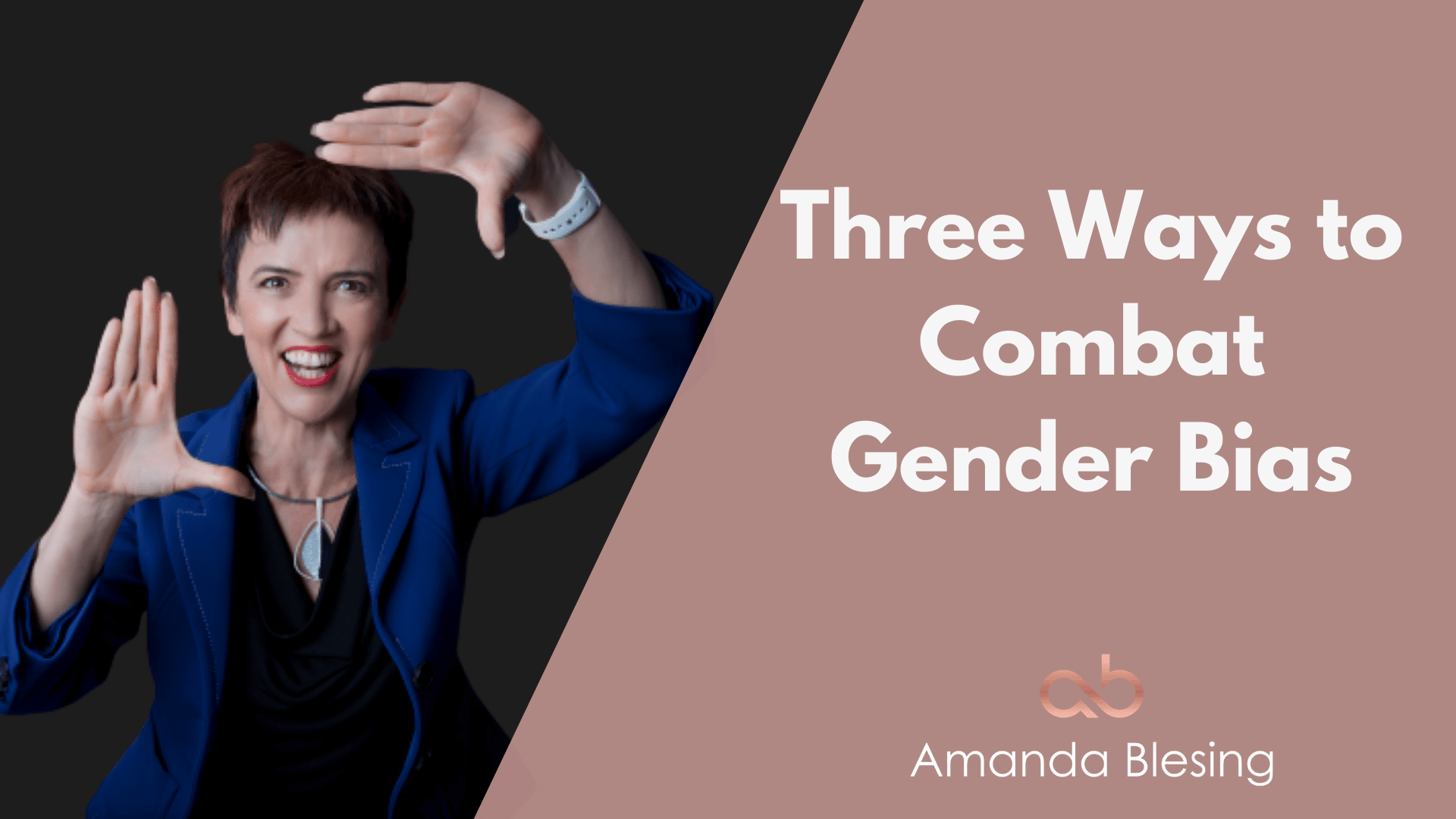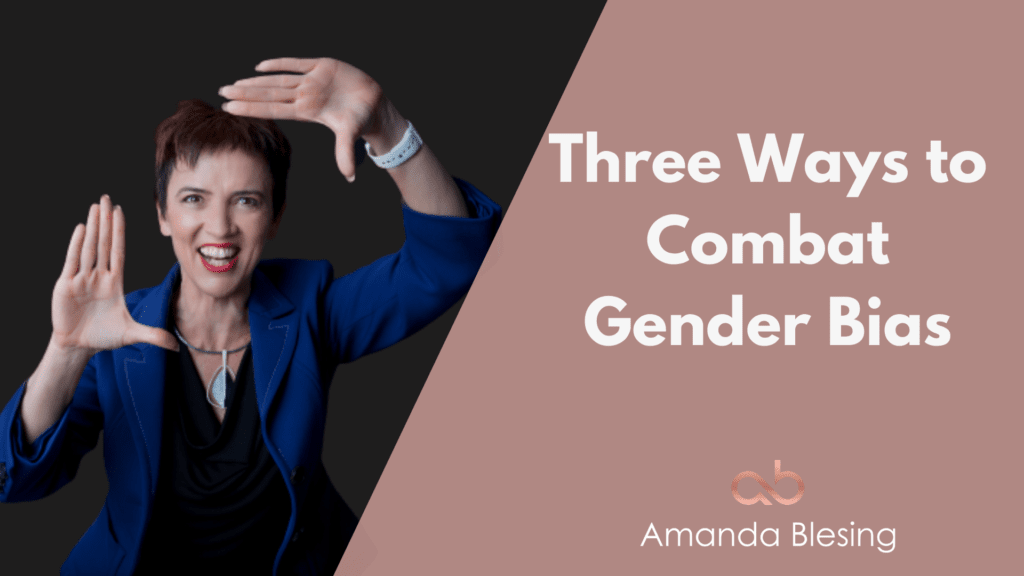 Three ways to combat gender bias
Don't give a shit
Do it anyway
Prove them wrong
🤣💪🏻🤣
No really – it will save you heaps of time and energy.
Then use the time and energy you save to get on with the business of becoming the CEO of your own destiny.
Here are three things you can actually try.
Bias exists. Bias is not evil in and of itself and in fact many suggest that bias exists as a sort of rapid decision making tool to keep us safe and efficient – ensuring that we are able to make a quick judgment calls based on what you've seen and experienced before.
The problem is that bias can unfairly prejudice others for or against someone or something for no real rational reason. Social conditioning and bias are hard-wired for many, until they're called on it. And even then, it can take years to change. And biases (gender biases in particular) have important consequences when it comes to women's careers.
For example "One study showed that mothers are 79% less likely to be hired and are offered US$11,000 less salary than women with no children. By contrast, the same study shows that parenthood confers an advantage to men in the workplace." (Jennifer Raymond, 2013)
And the list goes on.
But as I see it we've got two options
A: Let it beat us – lean out, succumb to the overwhelm and become disheartened
B: Or get on out there and prove them wrong.

And while I acknowledge the privilege that enables me to say this, I choose option B – so here are three things you can do to prepare yourself to do that too.
1. IGNORE AND OVERRIDE
The system is broken and we need to be part of the solution. Mute those detractors and stop worrying what others think. When we worry about what others think all the time it can keep us playing small.
Can I let you in on a secret? They don't worry about what we think, so let's not care about what they think of us in return!!
If you'd heard some of the well-meaning, appalling advice and excuses that women tell me they've received, you'd understand why I say this.
Put your blinkers and focus on what you can do instead. I can't wait to see what's possible for you when you do this!
2. DO IT ANYWAY
Don't let the turkeys get you down. Don't let negativity stop you from making an impact, driving change, delivering great outcomes, leading like a leading woman – not like a man. After all, women do it differently and that's the point.
If you can't get where you want to go in your current organisation, go find one where you can!! Become part of the great resignation because you're worth it. There are organisations out there that are GREAT at attracting and promoting women.
Or better yet create your own!! The rise in female led businesses is exciting to be a part of. To quote The Barefoot Investor, "tread your own path".
3. PROVE THEM WRONG
Collect evidence, data and metrics of the difference you make and share this volubly, publicly and in high places.
Don't downplay your achievements for fear of overshadowing others or sounding like you're bragging.
Instead shout it from the roof tops loud and proud. Even if all you do is prove it to yourself, that's a huge investment in your self-esteem and will set the foundation for the future of your dreams.
BONUS TIP: DENYING THAT BIAS EXISTS DOESN'T HELP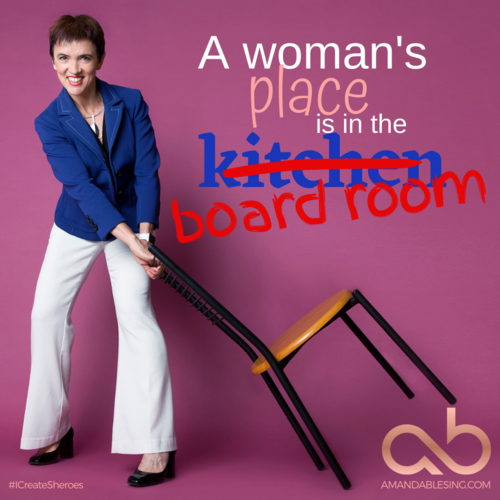 Instead, know that it might happen and be prepared with comebacks – and men can help here too.
When the American celebrity Lauren Conrad was asked on radio – "What is your favourite position?" …. She briefly paused before responding ….. "CEO".
When you hear the old joke "A woman's place is in the kitchen" ….. reply with "A woman's place is in the board room. In fact, a woman's place is where all important decisions are made."
As Ina Toegel Professor of Leadership and Organisational Change at IMD says
"While such questions or comments were acceptable in the past, it is our role today to make sure they will no longer be tolerated. Those perpetuating gender stereotypes should bear the consequences of such behaviour. ….. We must accept that biases exist, own them and retrain our brains to overcome them. Life might not be fair, but we can do something about it."
I remember after a toxic relationship breakup a wise friend said to me "the best revenge is happiness". She was soooooo right.
The best revenge for women experiencing bias is getting on with it and achieving it anyway.
And remember, don't let those turkeys keep you down. They'll be irrelevant soon anyway.
May 2022 be brilliant for you and your brand!
#womenofimpact #LookOutCSuiteHereSheComes #ICreateSheroes
I recently shared a cheeky reel featuring Suneera Madhani. Asked "What do I bring to the table?", Suneera responds "I AM the table".
Many women get invited to speak at conferences and events for free.  If you're an executive woman and you are representing your organisation, that's understandable as your company is paying your salary. However for consultants, this is tough.