Why Finding Your Tribe is Better Than Going it Alone for Executive Women
"It's time for women to know the power of their wolf and the strength of their pack." ~ Abby Wambach, Wolfpack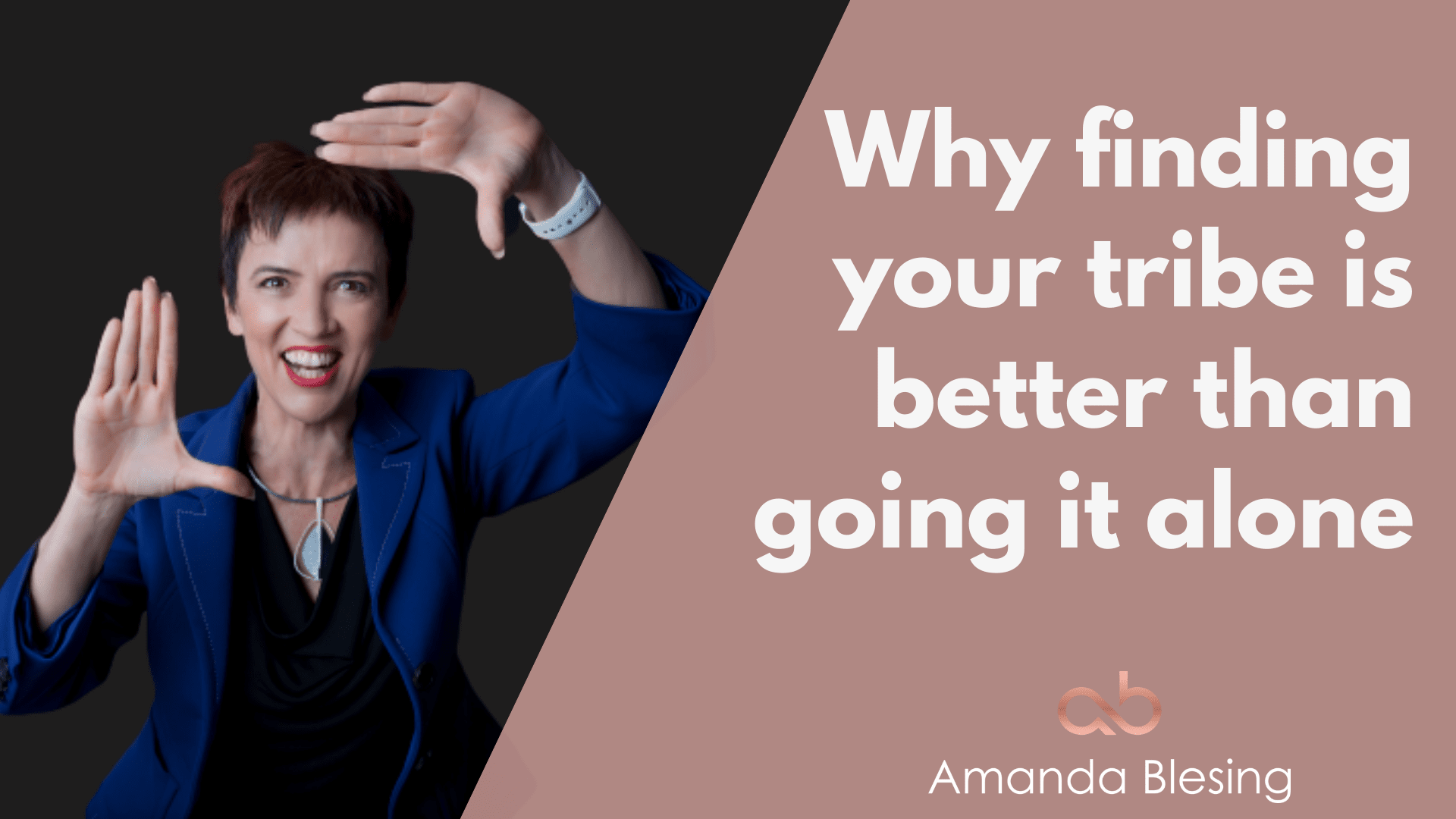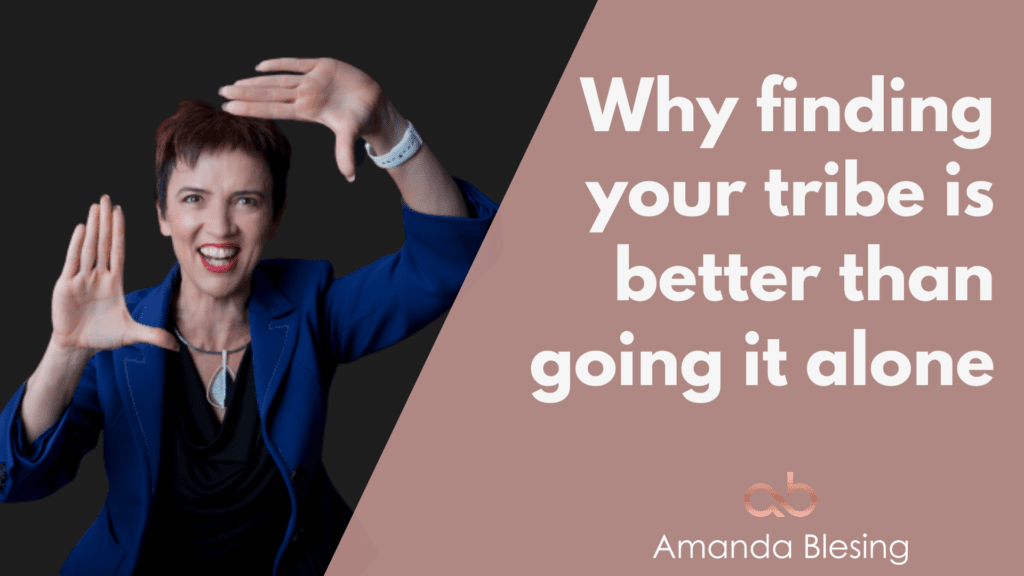 Put your hand up if you're an executive woman who's ever felt like they need to go it alone. Shout out to you if you're like me with a fierce independent blueprint!!!
There seems to be this myth that if you want to succeed as a senior female leader, you have to break all ties with your female cohort. Maybe it's because women are portrayed as catty towards other women, or because the competition gets more fierce the higher up the food chain you go. I even wrote about the Queen Bee syndrome in my best selling 2nd book Invisible to Invincible. It can be tough out there! But the truth is, women do better when they have the support of other women, even more so in some instances, than with the support of men.
WHERE DOES THE MYTH COME FROM?
If the media are to be believed, female competitiveness and in-fighting is all too commonplace. On the Australian front, just look at the stir created around text messages between Gladys Berejiklian and Annastacia Palaszczuk during Covid lockdowns. One media outlet went so far as to call them "frenemies", sharing private text messages for all the world to see (albeit with some sections redacted). As if the stress of leading during a crisis wasn't enough! The NSW and QLD premiers were reduced to caricatures of silly young women fighting it out on the playground rather than leaders. Not really the way women want their cohort depicted.
The same rhetoric is constantly used by celebrity gossip magazines – Joan Crawford vs. Bette Davis, Kim Cattral vs. Sarah Jessica Parker, Cardi B vs. Nicki Minaj – according to the tabloids it's a miracle women have time for anything besides feuding with each other!
While it's true not all women get along with each other (just like not all men get along with each other, or with other women), it's simply not true that women tear each other down so that they themselves can get ahead – at least, not in the circles I run in. And the research seems to agree.
In a joint study by the University of Notre Dame and Northwestern University, researchers found that more than 75% of women in top positions have a strong female support network.
Not only that, but when women surround themselves with other women, they expect roles that are 2.5 times greater in seniority than women who have male-dominated networks.
To put it simply, women expect better results for themselves when they have a female cheer squad. Why? Because women lift each other up – yeah, doesn't really align with the "all women tear each other down" narrative, does it?
IF IT'S NOT FRENEMIES, IT'S SCARCITY MINDSET
With such low numbers of women in seats of power (remember, only 18.3% of CEOs are women), scarcity mindset is bound to creep in – i.e. the notion that because only a few women make it, female leaders must compete with their colleagues for the few senior positions available to women. I don't think this necessarily means women are tearing each other down, but I do think it means some women feel they must rise to the top on their own, rather than with a supportive female network of colleagues and friends to cheer them on.
Just think, have you ever seen someone else given a promotion and thought "why not me"? Perhaps you're one of two female managers at your organisation, vying for the next step up on the career ladder? When we're faced with competitors, our natural desire is to be better, achieve more, and prove our success. So how do you stop the green-eyed-monster making an appearance? By getting rid of the notion that other female leaders are "competitors". Yes, women are competing for seats at the table – but we're competing for seats for all women, not competing for seats at the sake of other women.
BEHIND EVERY WOMAN IS A SUPPORTIVE CHAT GROUP
It's time to stop viewing women as "frenemies" and competition, and start viewing them as our own personal cheer squad. Let's face it, many women suffer from imposter syndrome. So when we can get together and get some reassurance – do you prefer this LinkedIn banner or that, which new headshot should I use? – we naturally begin to thrive. Best-selling author of WOLFPACK, Abby Wambach, says that "it's time for women to know the power of their wolf and the strength of their pack."
If you don't have a female support network, it's time to find one. Research shows that when women interact together, they release oxytocin, which helps calm stress levels. Coupled with a cheer squad to hype you up when you need it, give you the reassurance you might need, and improve your self-worth, it's clear that women supporting women is good for everyone – even the men.
It's time to draw a line in the sand because empowered women, empower other women. Let's flip the script on women supporting women – and find a tribe to call our own.
#womenofimpact #LookOutCSuiteHereSheComes #ICreateSheroes
In a world where women account for less than a third of key management positions, female leaders need to take control of own careers and success more than ever.