Four Resignation Fails to Avoid at all Costs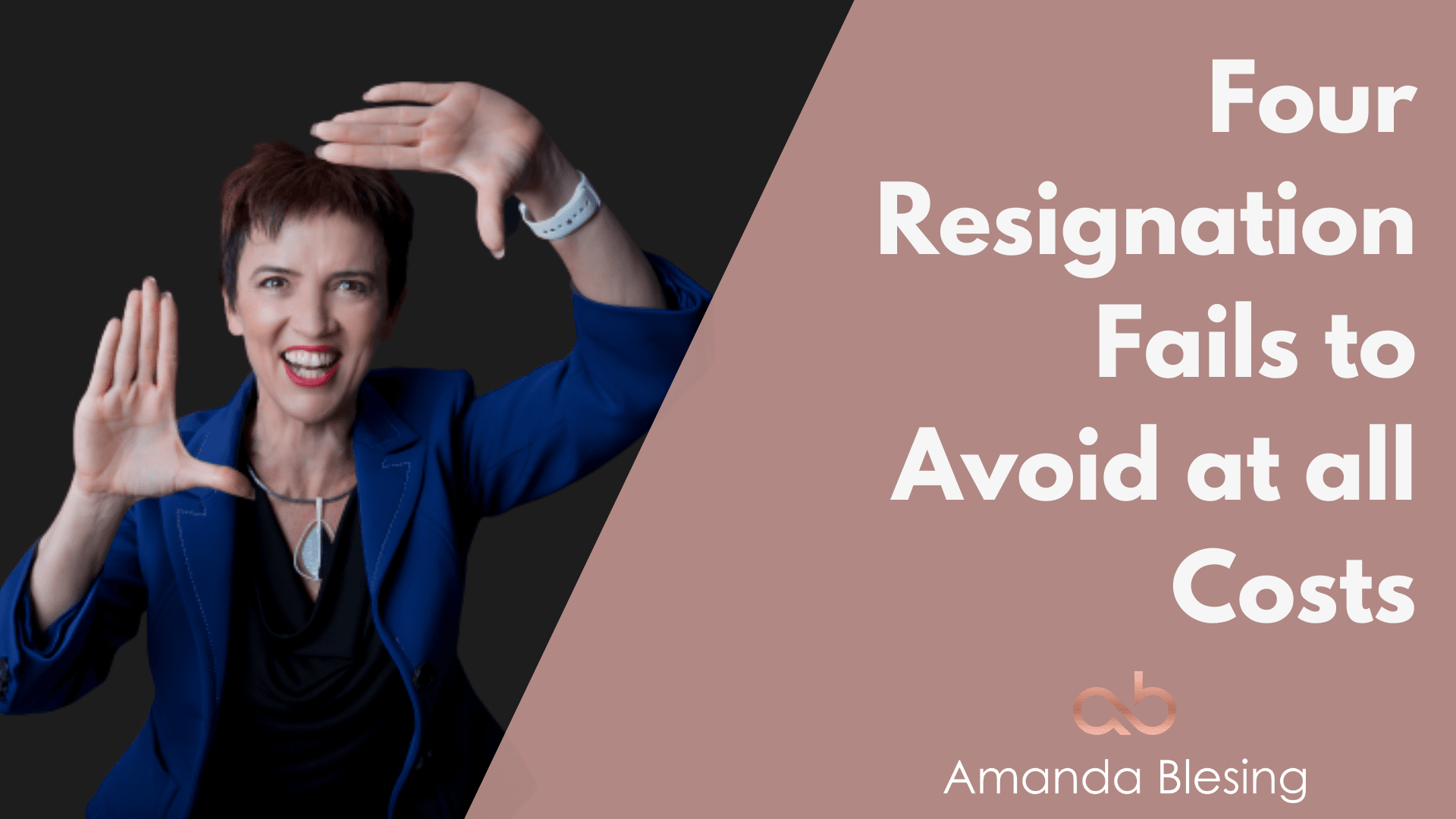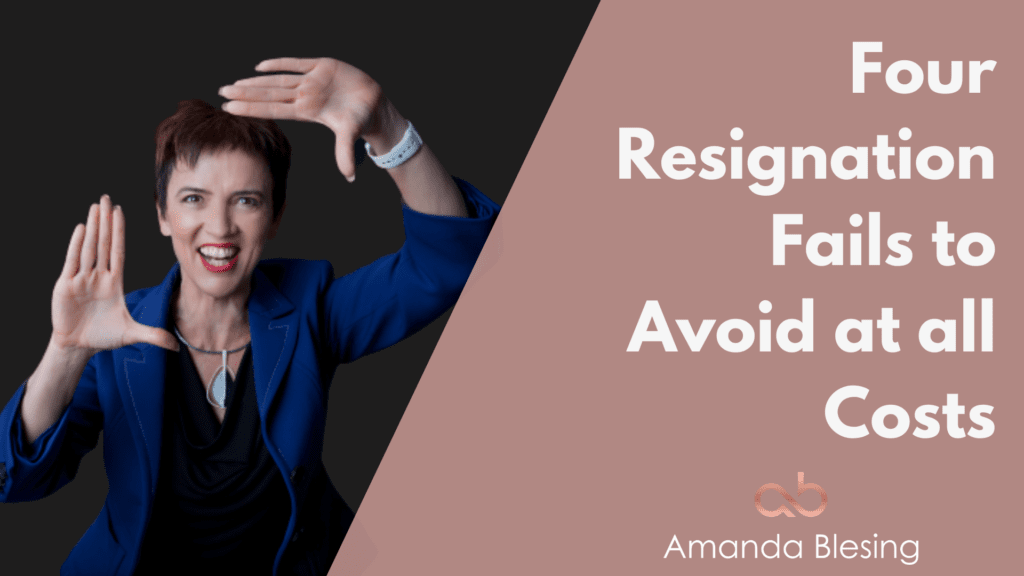 Okay, we've all been there. Fallen out of love with a role for whatever reason, and then simply couldn't wait to get out of the place.
But you never know what's around the corner so it's wise to handle your part in the equation with grace and poise.
Just this month I heard two stories of women who had resigned to move onto other roles and at the last minute the new role was pulled. Yes, the opportunity dried up right before it eventuated.
Stressful indeed.
Fortunately for one, she was able to go back to her old company and they welcomed her back with open arms.
Which begs the questions –
"what if either of them had behaved in a less than gracious way?"
So here are four resignation fails that you want to avoid at all costs – because you never really truly know what's just around the corner.
Fail #1: The Farewell Speech Roast – where the entire team gathers together to farewell you as you head onto shinier shores and all you do is make fun of or roast your former boss and colleagues in the process.
The result? That sacred bond of trust is burned. Even if nothing bad happens such as the role being pulled, you never know if you may run across them again in a new situation or perhaps need them to act as referee. Definitely pull your punches. This is not the time and place for frank and fearless honesty.
Fail #2: The Lazy Last Month on the Job – you take long lunches, let deadlines slide, you're playing least in sight 50% of the time and when you are around it looks like all you do is lounge around corridors and go for coffee.
Do behave professionally and at the very least, give the impression of remaining engaged. If you're lucky enough to be walked (and yes you do need to prepare for that) then this simply won't matter. But if you give your notice period, or longer, then you need to act in a professional manner the entire time. Elvis may have left the building but people are still judging your last weeks in the role. And you simply never know.
Fail #3: The Resignation Letter Lambast -This is not the time to lambast the company in writing about all the things you think they did wrong.
Handle with care. Keep it short, sweet and to the facts. If there is an issue that needs dealing with, get professional advice from Fair Work Australia or a legal professional. After all, the person who cares most about your career is you. So look after it.
Fail #4: And finally – The Social Media Spray. Going out in blaze of glory on Facebook, Twitter or LinkedIn with messages in your final days such as "Farewell B*tches – can't wait to get out of here!" may seem funny at the time, but is simply NOT appropriate. DO NOT EVER be tempted.
I've heard of one instance where the perpetrator's old colleagues were her friends on Facebook and they were really offended with the negative inferences about them in three or four unprofessional posts and shares. Unfortunately for her, the new role was pulled and she then needed the support of her offended colleagues. Worse, a friend thought the "farewell B's" share was funny so reshared the original post, and the post went far further than originally imagined!
Keep a lid on it. While these posts might seem funny at the time, in an industry or profession that's small, you just never know when you are going to come across your old boss/peers again.
So how do you handle your resignation?
Professionally. With grace, poise and …. even more professionalism.
Celebrate your (and the team's) achievements while you were in the role.
Give credit where credit is due.
And wish everyone all the best with their future endeavours.
If you must continue the resignation via social media – take a leaf out of the following public resignation notes on LinkedIn – Kylie Goodwin and Raechelle McLean.
Raechelle's tips?
Never bag the company.

If you cannot say something nice then say nothing – don't become an unnecessary target.

Australia is SMALL…someone always knows someone, so remain professional.

And finally be kind….you ALWAYS learn something in a role, even in a role that wasn't your ideal
Kylie Goodwin's highly professional resignation – I love the way she was able to weave in some wins and achievements with demonstrable measurable outcomes as well.
In a world where women account for less than a third of key management positions, female leaders need to take control of own careers and success more than ever.