Can we Vaccinate Against Toxic Male Culture? Satire Driving Change for Women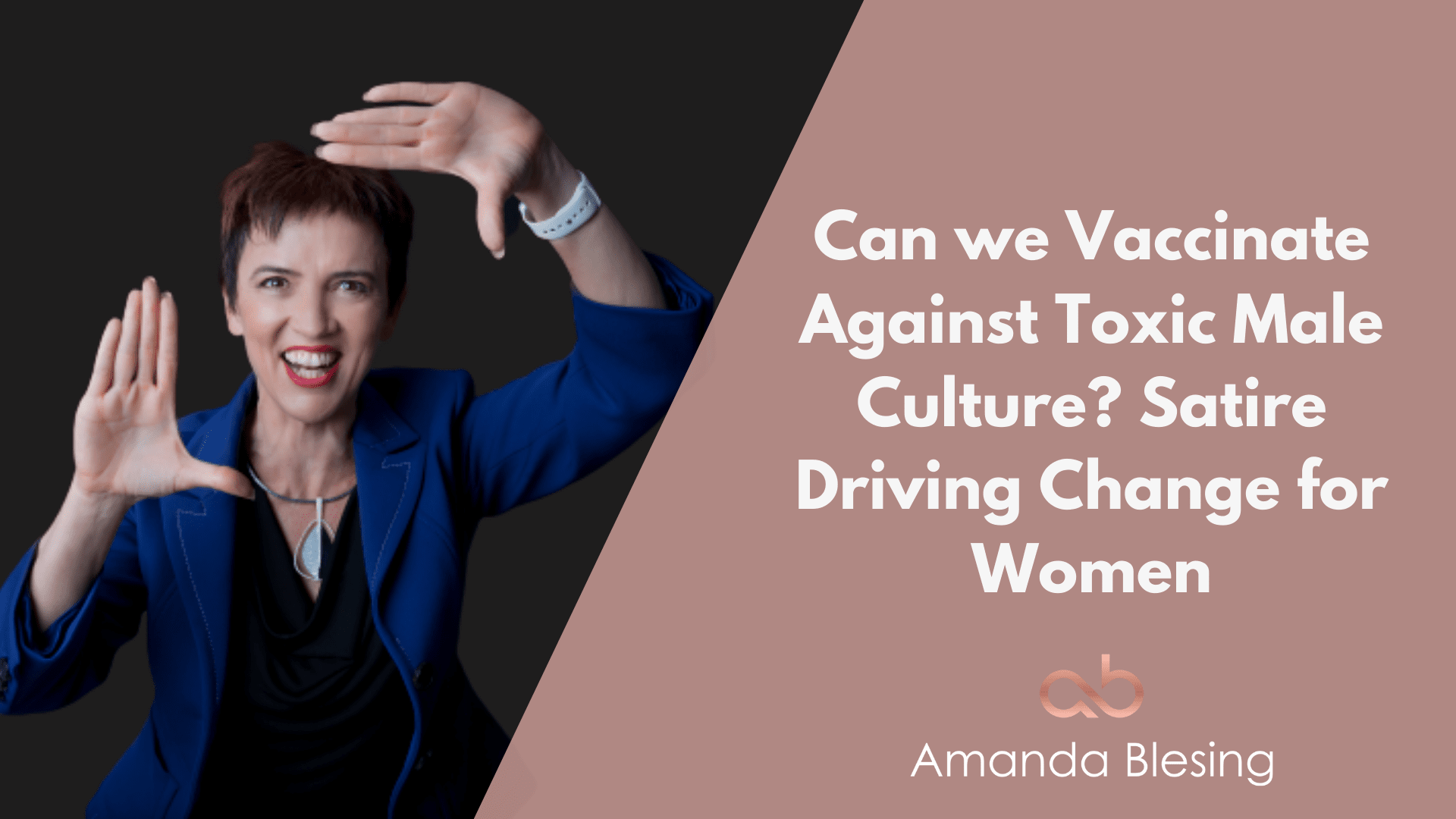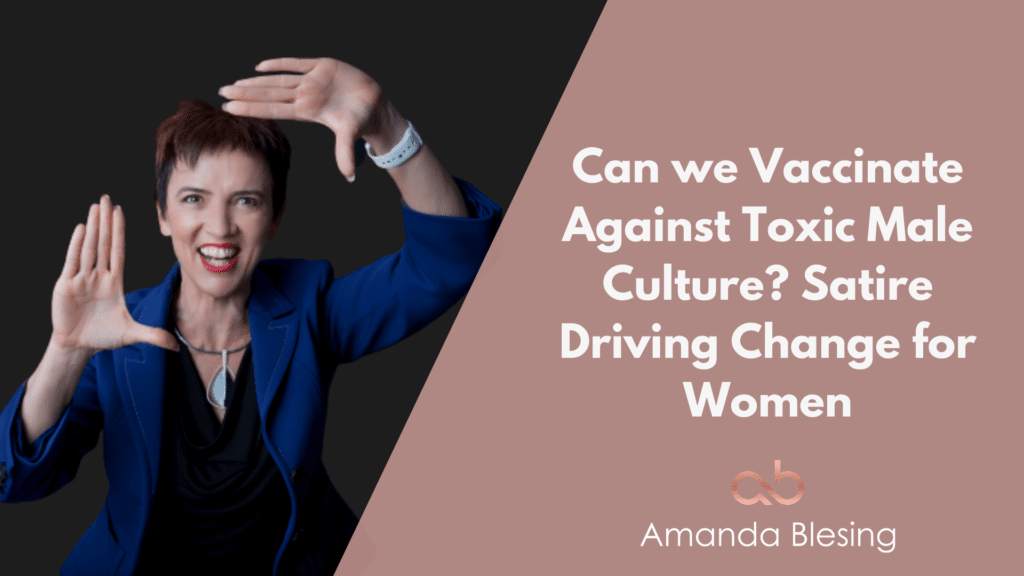 Can we vaccinate against Toxic Male Culture? Satire at it's absolute best – thanks to Sammy J and the Australian Broadcasting Corporation (ABC) for this gem 🤣 that made me spit my morning coffee! ☕️

The race is on to beat TOXM-21 – And the Astromenica Vaccine appears to be a solution.

A couple of gems from the script writing team

* Initially we thought that speaking out would be enough …….
* Thanks to the "old blokes" who lined up to get the first dose
* The particularly nasty parliamentary house variant apparently has proved to be a bit of a challenge
* The race is on to achieve "heard" immunity
* But the virus can live for years in your unconscious bias without you really knowing

❌ If you're not sure what "mansplaining" means there is an excellent example at 2.40mins

And with this particularly vaccine – scientists are hopeful that things will never return to normal again.

💕 LOVE THIS! Can't help thinking this would be an awesome initiative in our challenge to move the dial on gender equity 🤣

CREDIT: Thanks once again to Sammy J and the team at ABC for this total cracker.
I recently shared a cheeky reel featuring Suneera Madhani. Asked "What do I bring to the table?", Suneera responds "I AM the table".
Many women get invited to speak at conferences and events for free.  If you're an executive woman and you are representing your organisation, that's understandable as your company is paying your salary. However for consultants, this is tough.