Gender equity and the great Aussie BBQ divide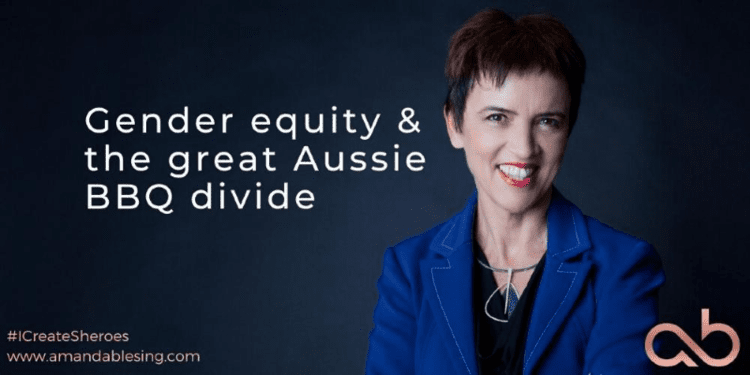 What a year 2020 has been and for many as we head into the festive season, able to spend time with family and friends, the BBQs across Australia will be sizzling with anticipation.
As you are enjoying a snag and taking a sip of your favourite bevvie, do one more thing. Take a really good look around as the men congregate around the BBQ and the women prepare salads in another room.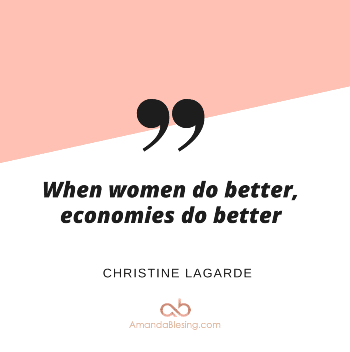 It is the same segregation of the past that modern society giggles at, such as twin beds and men and women on opposite sides of the dinner table, so men can speak of important things and women can discuss the children and cooking tips.
Yet it happens most weekends in Australia and sadly it is a segregation we see at senior management levels in businesses across Australia.
We hear talk of gender equity, yet the results speak for themselves, with only 5% of women in a CEO position at Australia's top 200 companies (down from 6%), and with many businesses focused on risk and recovery right now, the gender equity agenda has gone off the boil.
This is not only an Aussie issue, with research across the globe showing that only 5% of CEO positions of 3000 major organisations are filled by women.
Equally concerning is that only 17% of CFOs in Australia are women, meaning that women have little say in the decisions made and money spent or are in roles that have so much power over strategy within major organisation at a time when they are desperately needed.
It was recently suggested that under the current pace of change that it will take 80 years before we see parity in the workplace in Australia. Given the gender equity backward slide amplified by the economic downturn I think they are being optimistic.
What this research tells us is that no matter the policies or seeming good intent, when it comes to gender equity, unless we radically change our approach, women are only going to find more frustration and little improvement.
While there has been progress made particularly around women on Boards in Australia, much of that success can be tied to projects such as the 30% Club and other initiatives that addressed quotas and numbers, along with transparent reporting and calling to account in the media.
There appears to be resistance to try these sorts of initiatives within the ranks of corporate Australia workplaces.
It has been 'mansplained' to me many times by male CEOs, ironically at 'Women in Leadership conferences,' that quotas won't work, with the solution being cultural change.
Despite this strong stance, no one ever seems to have any actual evidence that quotas do not work or that it's a zero sum game.
We do hear often that we should simply 'hire the best person for the job', so let me 'womensplain' that a little for the fella's, what they are saying is when it comes to senior management, 'let's hire the best 'MAN' for the job.'
Sure, they will leave some room for the token female who they can put in charge of HR and ignore at meetings, but 'hey, men work best when they deal primarily with men', which is why no meats are ever burnt at a BBQ.
When I say HR, I do mean HR, with a rather startling statistic of over 80% of Human Resource heads are female in Australia – a strange anomaly that suggests that it is almost a 'tick the box' ploy.
It is why we need to keep pushing for parity representation at board level to continue to battle against this type of tokenism.
The question we need to be asking as a community is, what do we need to do to enact real change when it comes to gender equity?
The answer is as plain as the nose on our face, we should be implementing quotas in senior positions right now.
Not as some aspirational target, we know from the 'Paris Accord' on climate change how well they work out for the world. No, I am talking genuine quotas with real penalties for non-compliance.
The sort of penalties that keeps CEO's and CFO's up at night as they suddenly see a real need for mentoring and career strategies that will drive women to the senior management structure of their organisations.
Once we have that in place, then we can deal with any cultural change needed in the workplace to ensure inclusion is seen as the positive it should be, and gender equity the norm.
The good news for our leading firms is that wonderful new thinking and skilled individuals who will fill these roles will help your business do even better financially.
The reason? Well men are not perfect, they do burn the occasional snag, they also think differently to women, who when given the opportunity will bring a whole new perspective to an organisation, one that can open a world of new opportunity.
Women do it differently, and that's the competitive advantage.
Who knows, as resistant as business are to enforceable quotas, if implemented well, they may well find that they were the greatest gift that has been imposed upon them.
And maybe our BBQ results will benefit as well.

Your thoughts?
#WomenofImpact #ICreateSheroes #SheLeads
I recently shared a cheeky reel featuring Suneera Madhani. Asked "What do I bring to the table?", Suneera responds "I AM the table".
Many women get invited to speak at conferences and events for free.  If you're an executive woman and you are representing your organisation, that's understandable as your company is paying your salary. However for consultants, this is tough.