5 simple tactics to boost your strategic influence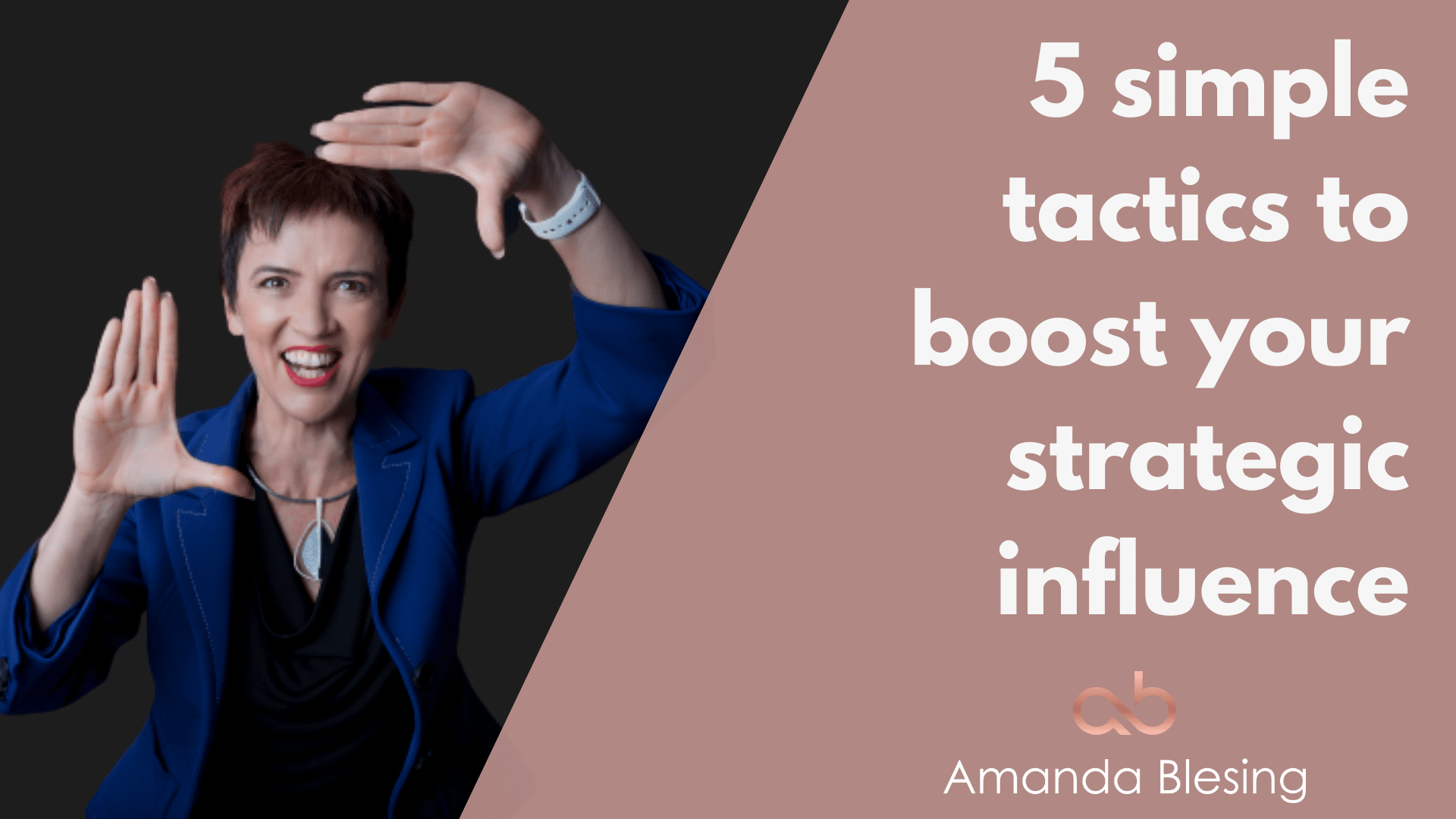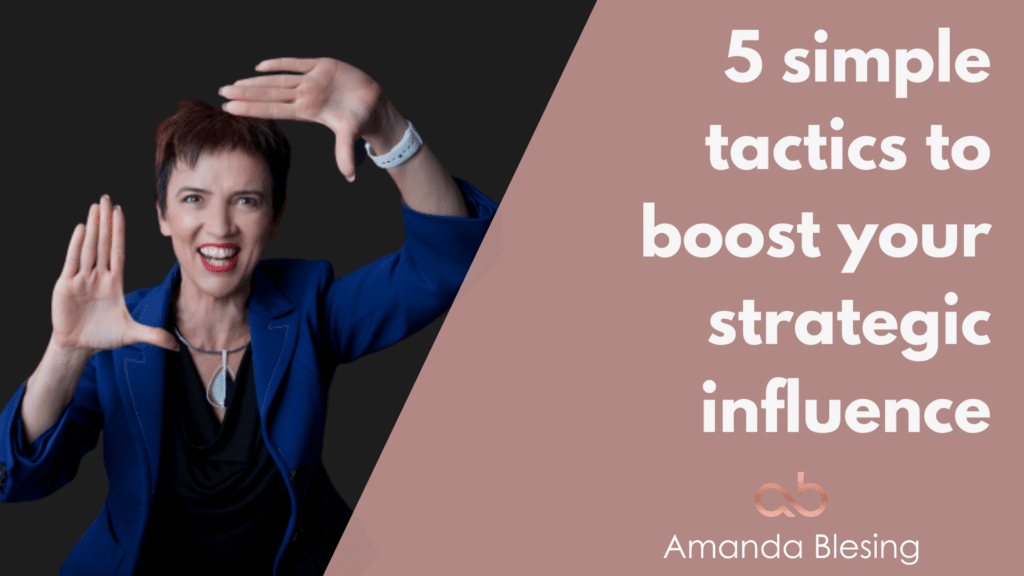 Every day I speak with busy executives who are worried they have lost executive traction while working remotely. When they once felt they had the ear of the CEO, that their voice was heard and their opinion valued, now they're struggling to remain relevant.
This new normal of working from home means we need to rethink the way we gain and maintain our influence. The old ways of grabbing attention, leading and managing your team or even capturing the ear and attention of decision-makers are out the window.
As a leader you need to influence your team, stakeholders and powers that be to achieve transformational outcomes. Working remotely makes this more challenging, plus adds a layer of complexity which in turn adds a layer of stress you likely don't need.
Plus everyone is Zoomed out, suffering from information overload and technology makes it difficult to truly connect.
Some are wondering why they bother as they feel like they're just a square on a screen.
Out of sight doesn't have to mean of mind. Here are five simple things you can do to boost your strategic influence.
Create allies & form alliances

Especially if you struggle to be heard in masculine dominated environments. Strategically support each other's voice in meetings to ensure your opinions carry weight, and are heard at the highest levels. Julie Bishop and Madeleine Albright are two globally recognised women who are known for doing this well.

Who's who in the house?

Create an influence map of the power brokers in your organisation. Who are the deal breakers, the gatekeepers and the people with the power to say yay or nay? Work out how to gain their attention and acceptance when you need.

It's not manipulative, it's strategic.

Nurture your network

It's not just the size that matters, it's what you do with it that counts. Don't confuse quantity with quality. Emotional intelligence combined with strategy will get you far further. Nurturing, not using, your strategic network is an investment in your in your influence bank over the long term.

Learn to manage up or risk being managed out

Anticipate your boss's needs, fears and concerns. Get on the front foot and tell them what you've already done about it, what the result was, and what you plan on doing next. She who manages up best will definitely win, 9 x out of 10.

Become politically savvy not political

Many of us shy away from office politics preferring to ignore. Do so at your peril! Instead develop your political intelligence so you can navigate office politics without being sucked into the drama.
Real influence takes time and energy. When done intentionally and with a greater goal in mind, it is a wonderfully enriching process that gives you countless rewards over the course of your career and will help you have far more impact personally and professionally. It doesn't have to be complicated, manipulative, or out of reach. In fact, if you're feeling like that then you're likely doing it wrong.
Don't let your work with influence end here. I offer a range of programs that will help you elevate your influence, brand and career, no matter whether you work in an office, remotely or for yourself.
Download my free whitepaper on the 9 Elements of Intentional Influence
In a world where women account for less than a third of key management positions, female leaders need to take control of own careers and success more than ever.