A Clear Sign that the System is Broken – Graduate Gender Salary Gap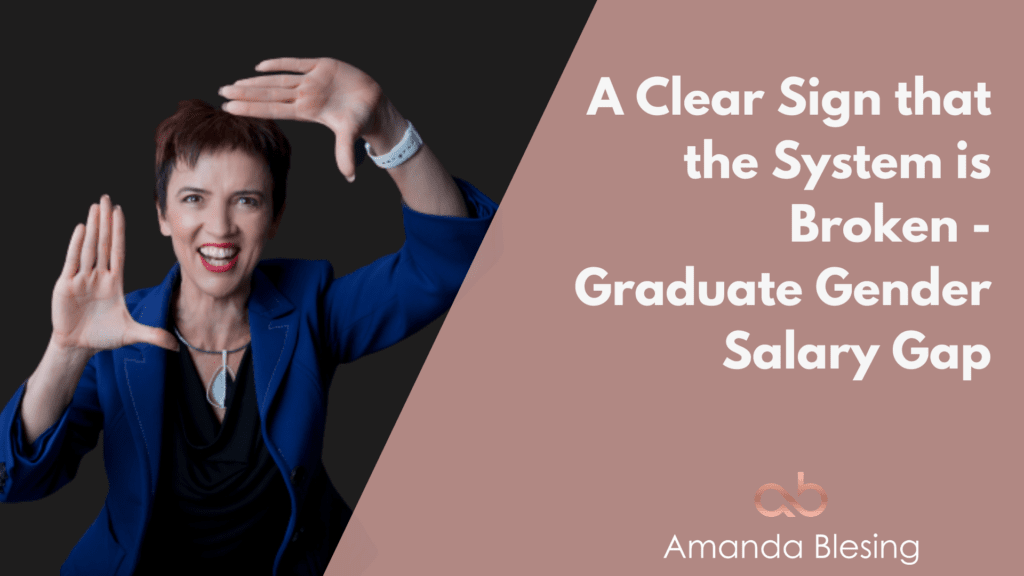 Back in the mid 80's I participated in a rather odd group job interview scenario with a male peer. Both of us were fresh out of university, so this would be my first full-time gig in what would become my career of choice for a decade.
The good news was that at the end of the interview both myself and my soon to be colleague were offered roles.
The bad news, well my male counterpart was offered $5000 more me for the same role.
Right there. Out loud. Bold as brass. In front of me!
When I meekly questioned why my peer was being offered so much more, remember this was the 1980s so $15,000 today's money, I was plainly told that "he was a man and he would need it more than me".
No shame. No admission of fault. This was simply the 'truth' in their minds.
As a young woman seeking her first gainful employment, I felt powerless to challenge this, or do anything about it. I had no idea about my rights and as that was the recession filled 80s and I really wanted the job, so on reflection it was unlikely that I would have done anything about it, even if I did know my rights.
So, why am I telling you this story?
Well, a horrifying new report has come to light that shows that we are still living in the 1980s when it comes to pay parity between men and women, with the gender pay gap between women and men starting at the beginning of employment, with female graduates today still being paid consistently less than their male counterparts.
35 years and zero change!
As we are talking graduates this is happening at the start of employment before anyone has developed their skills to negotiate.
Essentially women are playing catch up from day one on wages and this is clear proof that the system we currently have in place is broken.
These women are fresh from university, where young women often outperform the men anyway.
Yes, this is illegal, but it is still happening and what value are rights when you just want the job, leaving graduates remaining powerless to do anything about it.
According to the federal government's 2020 Graduate Outcomes Survey, it is happening across a range of industries. Dental graduates earn $10,700 more in their first full-time job if they are male and female law graduates earn $4700 than less than men, and female managers (business gradates) earn $3100 less than men and this is just to label a few.
"Women are handicapped from the minute they leave university,'' says Workplace Gender Equality Agency director Libby Lyons
Interestingly engineering, an industry which is seeking to encourage women to take up employment, is one of the few where female graduates start on a slightly higher salary than male.
When it comes to the pay gap the burden of over-proof still remains with women. We are frequently chastised for not being confident enough, not demonstrating vertical ambition or not negotiating hard enough.
We are forced to suffer through programs that encourage is to lean in further, to work harder and qualify ourselves over and over.
Recently I had one client who was told that she would need to get herself onto 13 non-profit boards before she would be taken seriously. Like seriously???
This research is proof positive that right from the get-go women are not given a fair go. As we are valued less by the powers that be, no wonder we feel at times that getting parity in our careers is an uphill battle. The system is broken.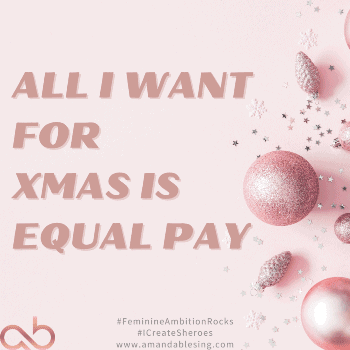 This must change and we need more than words from organisations that we will do better. It's way past time we repair a broken system to include robust checks and balances to ensure this cannot happen anymore.
It is time for more transparency around salary and a sting in the tail for those who consistently, or deliberately, get it wrong.
We've been working hard at gender equity for years. It's time we worked far smarter.
In short, women need a fair go from the day they enter employment and cautionary tales from 35 years ago must become a view in the rear mirror, not out the windscreen!
#womenofimpact #ICreateSheroes #LookOutCSuiteHereSheComes
In a world where women account for less than a third of key management positions, female leaders need to take control of own careers and success more than ever.