5 Ways Executive Women Can Make Their CV More Memorable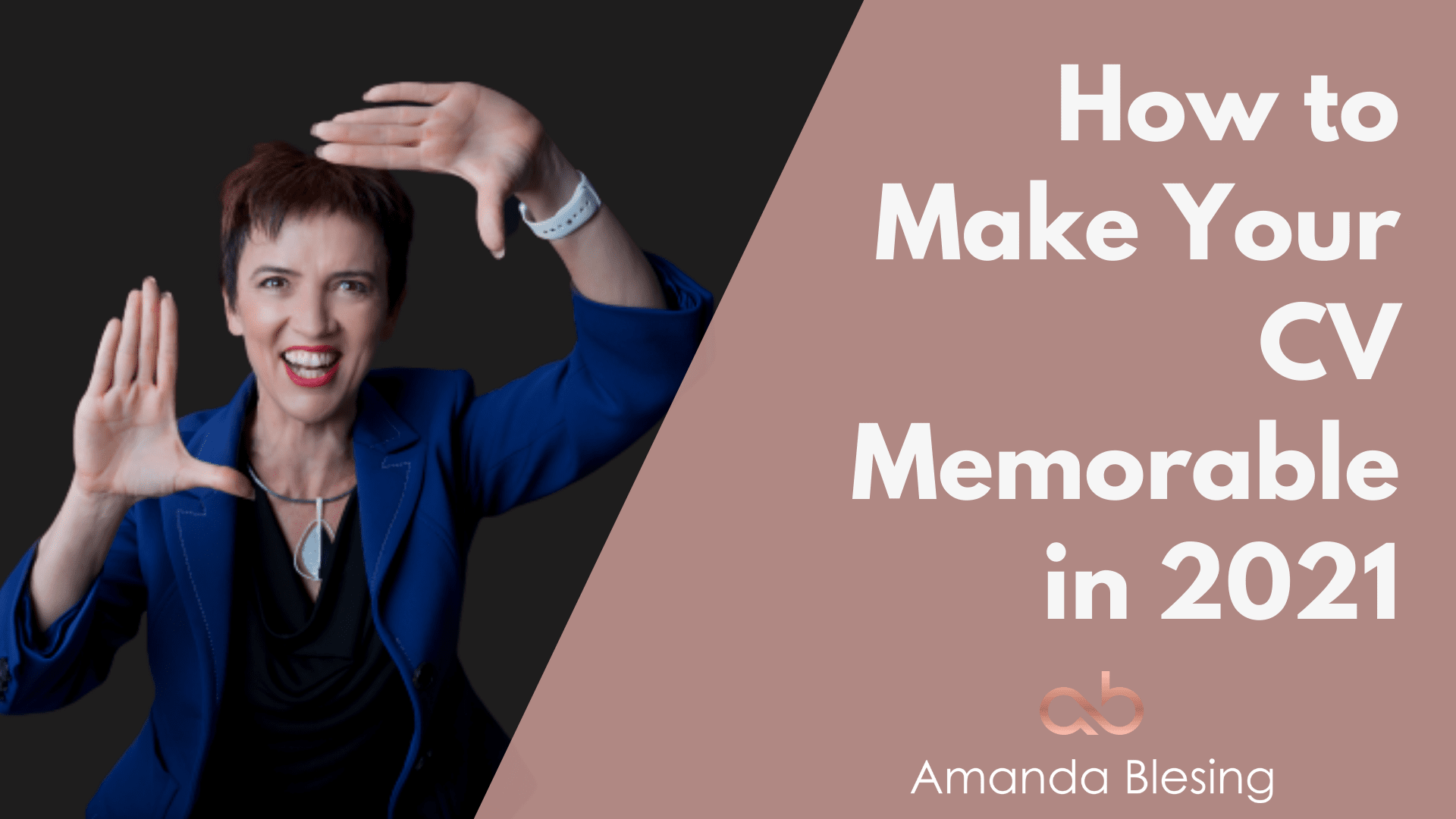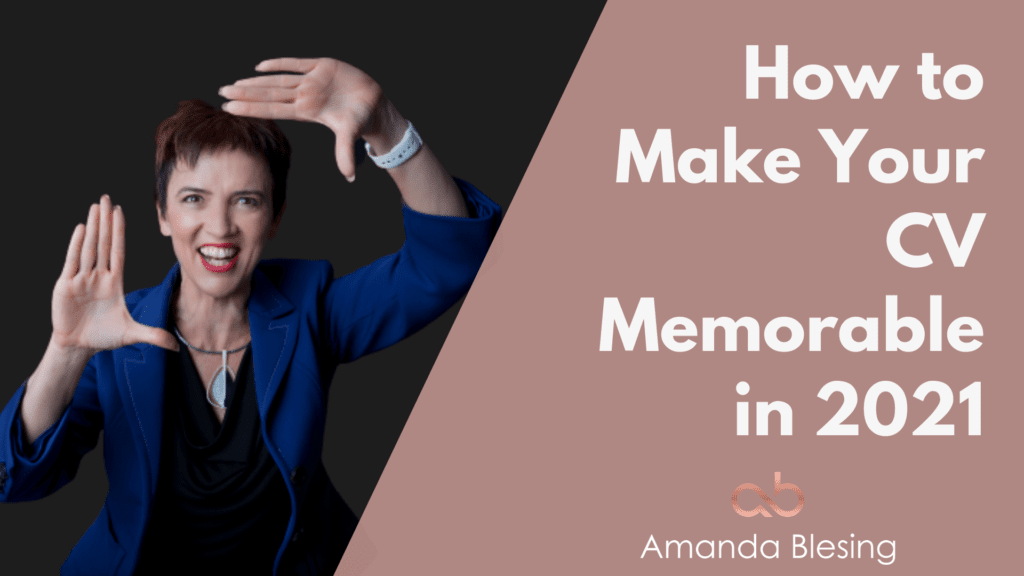 It's a tough economy right now that means that competition for roles is fierce. Where once 30 people might have applied and you had a good chance to get on the short list, now there are 150 applicants and you're barely scraping it onto the 'long' list, let alone getting an interview.
Layer into this the tendency for executive women to underestimate themselves, downplay their achievements and even second guess the level of their amazingness – and you've got a perfect storm in a tea-cup for setting back gender equity efforts by years and stalling your own career – unless you do something about it
Make your CV Memorable
For the most successful women I know, updating their CV is a stress free top tidy as they've been monitoring their results weekly and updating monthly as part of their executive career strategy in their quest to land their dream role.
But for some updating their CV can be really stressful, done in a rush at the last minute, and it ends up looking more like a dog's breakfast, rather than a strategic document that sells the sizzle for future 'brand you' while you sleep.
You never get a second chance to make a first impression, so here are five winning ideas ideas to help make yourself more memorable so you get called back, first time, every time.
Grab their attention

Beware the thinking machines

Remember Beyonce?

Don't be Malcolm in the Middle

Make their eyes listen
______________
Grab their attention

Think of the front page of your CV like a shop front window for a high-end department store. They don't put the end-of-line runout items in the window and neither should you on your CV. Sell the sizzle by including the most attention-grabbing items that will draw the recruiter to read on. Highlights, impressive scale, scope or impact, prestige opportunities and work you love and want to do more of in the future.

Beware the thinking machines

In a world where algorithms make the first cut, you need to make sure your language fits to avoid software removing you from the game – a little 'matchy matchy' and 'buzz word bingo' with the job advert and your CV will beat the bots. Sometimes it's hard for you to see the wood for the trees so get a trusted friend or mentor to review and help make sure your CV makes the cut.

Remember Beyonce?

Beyonce said "if you want it you've got to put a ring on it"? For CVs, if you want to stand out you've got to put a number on it. Start collecting quantifiable data right now with $ values, percentages and ratios and then drop that throughout your CV wherever you talk about scale, scope and impact of key projects. 10X your impact with quantifiable results – every time.

Don't be Malcolm in the Middle

So many people bury interesting and incredibly relevant items in the middle of their CV yet include perfectly pedestrian things on the front page. You've got 4 seconds maximum to grab attention and given CV readers tend to skim the front page, then flick to the back page – make sure that you sell the sizzle on the two pages that get read first.

Make their eyes listen

No matter how talented you are, grabbing the recruiter's attention with something visually appealing is powerful, or they will never know you. Get yourself a quality template (there are many free options). The more professionally you present your CV, the more professionally and confidently you come across and both you and your application will have more chance of making it through the first cut.
Bland is boring for executive women
It's hard to be heard at the highest levels if your career tools are letting you down and not even getting you a look in, so let's look at purpose:
The purpose of your cover letter is to get your CV read

The purpose of your CV is to win you an interview and – short lists and long lists not withstanding – getting an interview is the holy grail.
However, even if you miss out on making it through the first cut, if you are memorable enough the recruiter is more likely to invite you to apply for another role that might be more suitable.
Which then means you get to slay them in the aisles with your powerful job interview performance – and that's a topic for another day.
#WomenofImpact #LookOutCSuiteHereSheComes #ICreateSheroes
I recently shared a cheeky reel featuring Suneera Madhani. Asked "What do I bring to the table?", Suneera responds "I AM the table".
Many women get invited to speak at conferences and events for free.  If you're an executive woman and you are representing your organisation, that's understandable as your company is paying your salary. However for consultants, this is tough.