Seven Gifts to Help You Lead and Succeed in 2022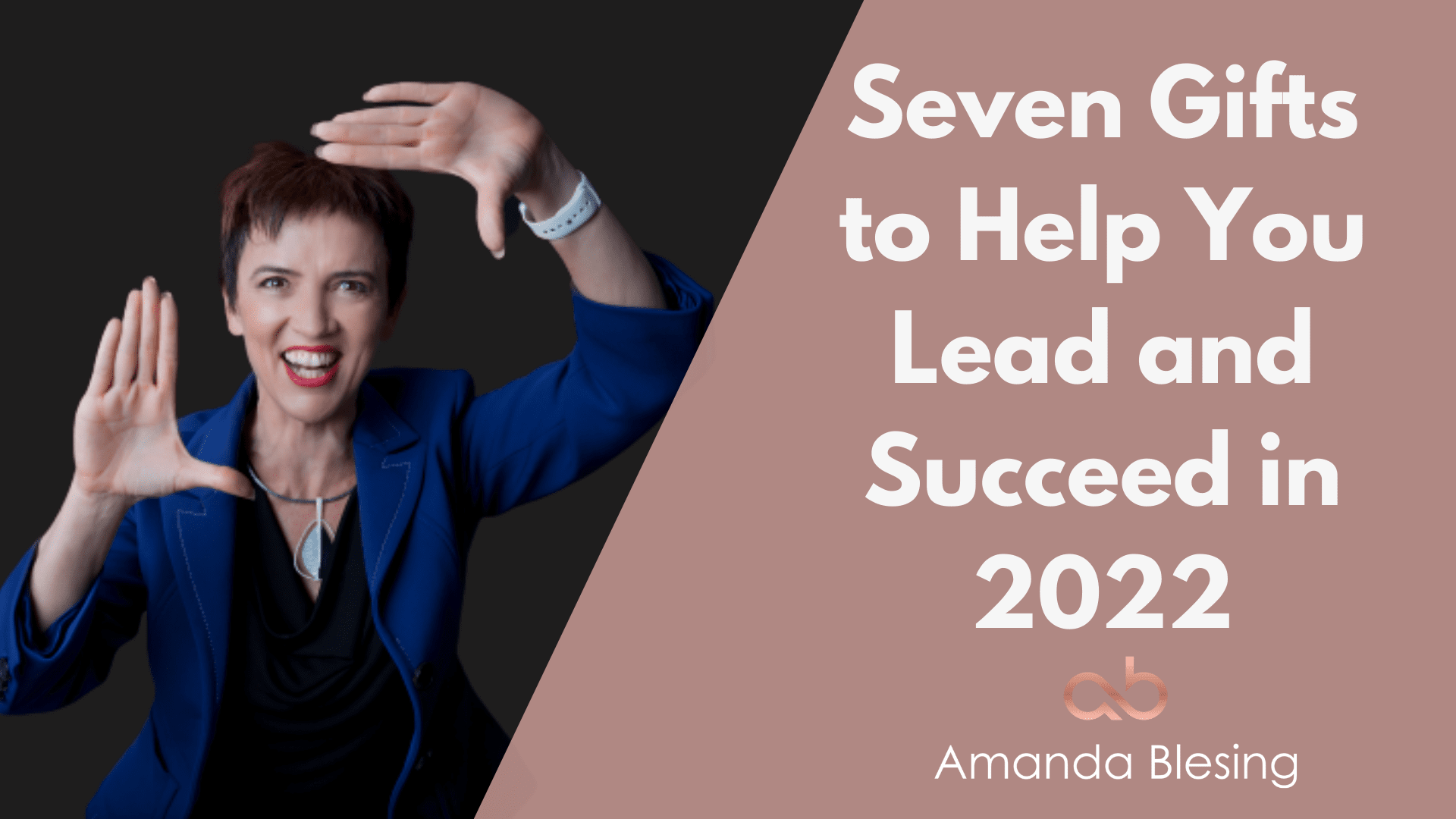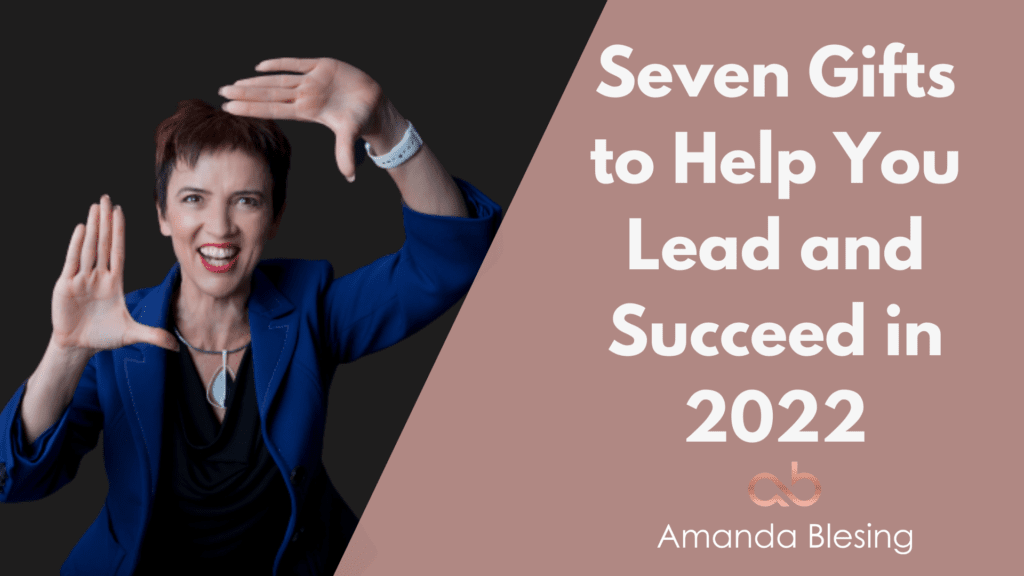 Great leaders never hide ever, especially in a crisis. This has meant that over the last two years, the struggle has been incredibly real for executive women as we've grappled with finding the balance between our drive to (and the expectation that we) look out for others, and the need to be consistently in the limelight, leading from the front with increased visibility.
As a result, many women are not just tired, but exhausted.
And it's time to take back control.
This holiday season I have a bunch of gifts to give you, designed to rejuvenate you, rev you up a little, then make your job far far easier in 2022.
We've got your back. Let the gift giving begin!
🎁 1. PERMISSION TO PRIORITISE YOURSELF
Yes, I'm giving you permission to down tools, slow down, say no and prioritise yourself again. The holiday season is a great time to focus on things that refill your cup. Your big goals, big drive and big dreams will still be here for you in the new year! But if you don't look after yourself while you can, you won't have the energy to prioritise your dreams anyway. My favourite meditation tool is Insight Timer. Maybe this is just the ticket to help you carve out 15 mins per day of you time even amidst crazy busy holiday time. Your priority #1 should as always, be you.
🎁 2. A FEMPOWERING PLAYLIST
Thanks to my team who curated a bunch of empowering tracks to inspire and motivate us. Simply press play! Sometimes you just gotta give yourself permission to dance your way to the top Got any suggestions to add to the playlist? Drop me a note.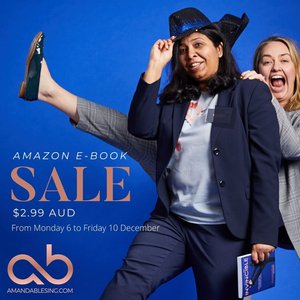 🎁 3. KINDLE SPECIAL OFFER THIS WEEK ONLY
For this week only you can purchase a Kindle copy of my Amazon best seller, Invisible to Invincible, a self-promotion handbook for executive women, for just $2.99! Yes, that's cheaper than a cup of coffee. If you already have your copy, why not gift it to someone to inspire them in 2022?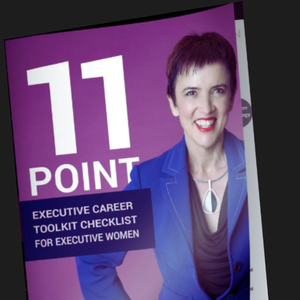 🎁 4. 11 POINT CAREER TOOLKIT CHECK LIST
If you're planning a big ol' career move early next year, then this checklist is definitely for you. Want to capitalize on the great resignation? Ensure you are never caught out and are in a position to put your best foot forwards – every time.
🎁 5. 12 POINT BRANDING BLUEPRINT
In a world where perception is reality and self promotion has become the new black, you need a well constructed Executive Brand to help you stand out from the crowd.

Designed to prevent underestimation, downplaying and second guessing – so you remain confident, clear and strategic about creating your own career. Download here.
🎁 6. 12 POINT LINKEDIN GAME PLAN
The LinkedIn landscape has changed dramatically in recent years. Gone is the idea that its just an online CV. Instead we are seeing the rise of the influencer and the elevation of leaders who are confident and persuasive online. Learn the rules of this rapidly changing LinkedIn game before you are left behind. Download here.
🎁 7. 16 POINT LEAD & SUCCEED CHECKLIST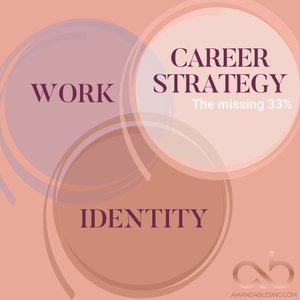 Landed a new and bigger role? Congratulations! It's exciting starting a new and bigger role, but at the same time the first six months can leave you feeling overwhelmed, exhausted and running on fumes. This checklist is designed to help you to both lead and succeed far more effortlessly, and to prevent you from running the risk of burying yourself inside the business.

We are living in a new COVID normal and things will never go back to how they were. That's why it's important that you take back control of your time, your energy and your career again while things are a little more relaxed.

OFFICE CLOSED – On that note, the team and I will also be taking leave and offline from 17 December to 17 January. Keep an eye on your inbox, because we've already written some fabulous content to keep you motivated, and are looking forward to heading into 2022 with energy and drive again.

Let's thrive, not just survive! And do get in touch to say hi.
#womenofimpact #LookOutCSuiteHereSheComes #ICreateSheroes
In a world where women account for less than a third of key management positions, female leaders need to take control of own careers and success more than ever.